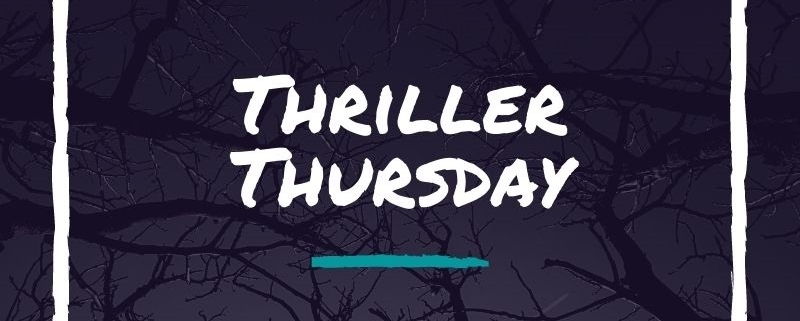 Thriller Thursday Reviews: The Trap & The Drowning Woman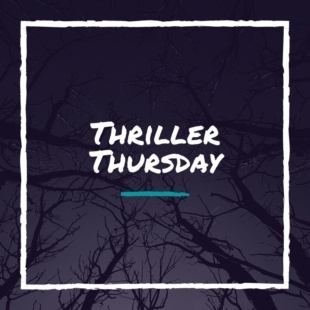 Hi everyone! Sharon here and it is time for Thriller Thursday! This week I am excited to share my thoughts on Catherine Ryan Howard's, The Trap and Robyn Harding's, The Drowning Woman.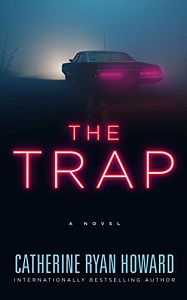 The Trap
Goodreads
Author: Catherine Ryan Howard
Publication Date: August 1, 2023
Publisher: Blackstone Publishing
The Trap by Catherine Ryan Howard was inspired by the unsolved disappearance of women in Ireland in the 1990's. The story follows three different perspectives. Lucy, who has taken matters into her own hands as she tries to find out what happened to her sister, Nicki, who disappeared a year ago after leaving a pub in Dublin. Angela, who works in the missing person's unit and desperately wants to be a full fledge member of An Garda Síochána, the Irish police force and is pulled into the cases of three women who have disappeared in the Dublin area. And then we have the unsub, driving through the night with his latest victim in the back of his car. He is telling her his story, from his home life, to what started him on this road to kidnapping women.
Out of the three POV's, the Unsub's was my favorite. I got the chills while reading his chapters and listening to his story, all the while knowing there is another victim in his car. I could just feel her terror, and I was getting claustrophobic imagining being her in the back of that car with no way out listening to this man tell his story.
I had a lot of sympathy for Lucy. I know if one of my sisters was missing and the police were not getting anywhere finding her, I would be doing anything and everything to find her, just as Lucy was. Yes, some of the things she was doing were dangerous, but she was determined to get answers.
Angela was a tough cookie. I really liked her determination to prove herself and finally getting on the police force. When she found herself pulled into the investigation of the missing women, she knew this could make or break her chances. Angela is working with Garda detective, Denise Pope, who does not always do things by the book. I really liked watching them work together to figure out what happened to the missing women.
Catherine Ryan Howard did a great job in creating these characters as well as bringing their storylines together.
The Trap was an edge of my seat, fast paced read, that kept me turning the pages. I could not wait to find out how everything was going to end. And OMG! what an ending it was. I so did not anticipate how this book was going to conclude. My jaw was literally hanging open. I have loved everything I have read by Catherine Ryan Howard. The Nothing Man was my favorite, but now that is my second favorite, and The Trap has jumped to the number one spot.  4 ½ stars
The Drowning Woman
Goodreads
Author: Robyn Harding
Publication Date: June 13, 2023
Publisher: Grand Central Publishing
Robyn Harding's The Drowning Woman is a twisty mystery that follows two women, Lee Gulliver and Hazel Laval, who are both trying to escape their past and they form an unlikely friendship. Lee is homeless and living in her car in Seattle. She never thought this would be her life, but after her restaurant went under during covid, Lee had to flee New York due to her owing money to a very unsavory character. Hazel is married to a wealthy criminal attorney, but her life is anything but roses. Hazel's husband is abusive and will never let her leave of her own accord. Lee and Hazel meet when Hazel is trying to drown herself, but Lee pulls her out of the water and saves her. The women form a friendship and share their secrets with each other. Hazel then asks Lee to help her disappear. At first Lee is apprehensive, but after learning the abuse Hazel lives with, she agrees.  But Lee soon learns that Hazel may not be the friend she pretended to be and not everything is as it seems.
This story is broken up into four parts.  Parts one and three are from Lee's POV and parts two and four are from Hazel's POV.  I loved how Harding presented the book this way. Each part ended in a twist that had me craving to find out what was going to happen.
I felt closer to Lee than I did to Hazel. I think it is because of the fact that the book starts with Lee's POV, and we learn more about her first. And when we get the twist at the end of that first part, I was like "Hazel you bitch!"  So, by the time I got to Hazel's POV, I already didn't like her. Lol! Though by the end of her part, I did warm to her some.
I liked how strong and resourceful Lee was. She was a bit too trusting at times though. The more Hazel was telling Lee about her plan and what she needed Lee to do, the alarm bells went off in my head. I wanted to scream "No Lee, do not do it!"
I did feel for Hazel, even though I did not like her much. Her husband was abusive and controlling, and the more I learned about her situation, I understood why she just couldn't walk away from him. One main reason was that Hazel's mother had Alzheimer's and was living in a nursing home, which her husband was paying for and if she left him he would stop paying and her mother would have nowhere to go.  I just wish she went about things differently.
The Drowning Woman is full of twists and turns that kept me turning the pages to find out what was going to happen next.  4 stars
https://thebookishlibra.com/wp-content/uploads/2021/01/Thriller-Thursday.jpg
800
800
Sharon
https://thebookishlibra.com/wp-content/uploads/2018/06/trimmed-Copy-of-Bookish-Logo-copy.png
Sharon
2023-09-14 05:45:18
2023-09-13 11:13:37
Thriller Thursday Reviews: The Trap & The Drowning Woman