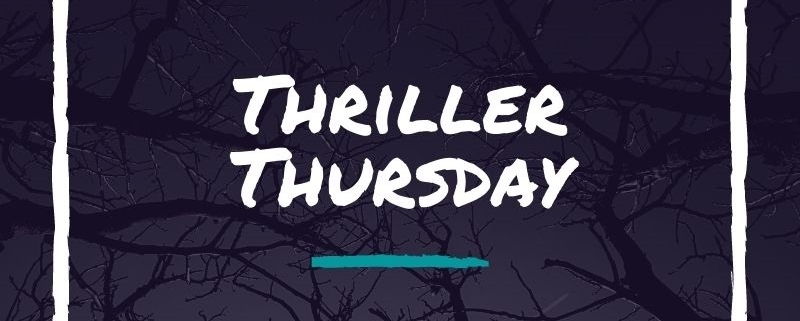 Thriller Thursday Reviews: The Housemaid & An Honest Lie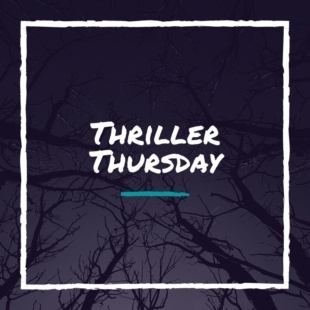 Hi everyone. It's Sharon back with another Thriller Thursday.  This week I am reviewing Freida McFadden's, The Housemaid and Tarryn Fisher's, An Honest Lie.  I really enjoyed both of these books and I am happy to share my thoughts on them.
The Housemaid
Goodreads
Author: Freida McFadden
Publication Date: April 26, 2022
Publisher: Bookouture
I could not resist the eerie cover of an eye peeking out of a keyhole, for Freida McFadden's new book The Housemaid. From that cover and the synopsis, I knew this would be one twisted read and I was right.
Millie has had a tough life. She went to prison for 10 years when she was seventeen-years-old. She has been out on parole for a year when she applies for a live-in housekeeper job she knows once they do a background check, she will not get it, but to Millie's surprise she does get the job. Unfortunately for Millie the job isn't what she expected.  When she interviewed for the job, the house was pristine and Nina Winchester, the owner, was such a nice person. When Millie showed up for her first day, the house was a mess and Nina was no longer the nice, caring person she was at the interview. Nina is doing everything she can to make Millie's life a living hell, but Millie needs this job and she will not quit. And then Millie finds herself growing attracted to Nina's husband, Andrew, and she dreams of what it would be like to be living Nina's life. Be careful what you wish for, Millie!
This book is told in three parts. Part one is told from Millie's POV. I liked Millie and sympathized with her as I got more information on her background. Millie is a strong person. When push comes to shove, she does not back down; she pushes back and pushes hard. From Millie's perspective, we get to see how crazy Nina is. Oh, the things Nina would do! She accuses Millie of stealing her notes for the parent/teacher night and then after destroying the kitchen looking for them, yells at Millie for the mess. Nina has Millie get tickets to a play for a specific night and then accuses Millie of getting the tickets for the wrong night. Nina gives Millie some old clothes and then accuses her of stealing them. Everyday Nina seemed to be spiraling out of control more and more.
The second part of the book is told from Nina's POV, and it is in this part we find out what is really going on. I didn't like Nina very much in the first part of the book, but when I found out what was going on, I cut her some slack. Though I liked the outcome she was hoping for, I wasn't fully on board with how she made it happen.   Yes, vague I know, but if I tell you then you wouldn't be surprised. LOL!
The third part of the book alternates between Millie and Nina and in this part, we see the outcome and aftermath of everything that happened in the book. And what an outcome it was!
The Housemaid was a very twisted and engrossing read. And even though I have read books that are similar in plot and sort of guessed how things were going to go, I still really enjoyed this book. There were lots of twists and turns at the end that did surprise me.   3 ½ stars
An Honest Lie
Goodreads
Author: Tarryn Fisher
Publication Date: April 26, 2022
Publisher: Graydon House
I have enjoyed the two other books I have read by Tarryn Fisher, but while they didn't knock my socks off, I was still excited to read her new book, An Honest Lie. And I am happy to report that this book surpassed the other two books I read.
Rainey Ives is an artist who relocated from New York to Tiger Mountain in Washington a year ago to live with her boyfriend Grant. Rainey is a private person and has never been that good at making friends, but to make Grant happy, she joins the Tiger Mountain Group. This group of women are part of Grant's friend group that he has known for over twenty years. Rainey does her best to fit in, but she cannot get over the fact that a couple of women in the group do not like her. When the women plan a weekend away in Vegas, Rainey reluctantly goes. Vegas holds bad memories for Rainey. When she was a child her mother and her were part of a cult there. Rainey escaped, but she knows the cult leader, Taured, will do anything to get her back. So, when one of the women, Braithe, goes missing after a night of partying and Rainey receives threatening text messages from her phone, Rainey knows who has taken Braithe and that it is really Rainey they want.  To save Braithe, Rainey has to face the past she has been running away from.
This book is told from the POV of Rainey but in two timelines, 1) present day and 2) when Rainey was fifteen years old and in the cult with her mother. Of the two timelines, my favorite was the past one. I really loved getting the back story on Rainey and what life was like for her in the cult. I had so much sympathy for everything she went through. At first, she bought into the whole cult thing, but as time passed and the more things she witnessed and discovered, she knew she had to get out of there. I loved how strong willed and determined she was.
That strong will and determination followed Rainey into adulthood, and while I thought the present-day chapters were a bit slow, once Braithe goes missing and Rainey sets her plan into motion to save her and face her past, the pace and tension picked up. I loved watching her take charge and plan everything out. Though some of her planning did not go as I thought it was supposed to, she had back-up plans as well, which just made me love her determination all the more. I was on the edge of my seat at the end of the book wondering how it was all going to play out.
If you like books that give you a look into the world of cults and that feature a strong protagonist then I recommend Tarryn Fisher's An Honest Lie.  3 ½ stars
https://thebookishlibra.com/wp-content/uploads/2021/01/Thriller-Thursday.jpg
800
800
Sharon
https://thebookishlibra.com/wp-content/uploads/2018/06/trimmed-Copy-of-Bookish-Logo-copy.png
Sharon
2022-07-21 05:45:24
2022-07-20 19:49:34
Thriller Thursday Reviews: The Housemaid & An Honest Lie