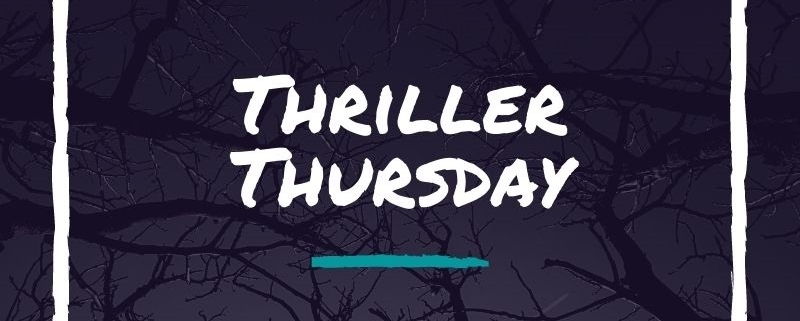 Thriller Thursday Reviews: A Flicker in the Dark & Greenwich Park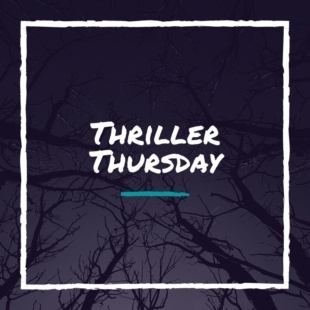 Happy Thriller Thursday! Sharon here and this week's theme is debut authors. 🙂 I love finding new authors to read, so I was very excited to read Stacy Willingham's debut novel, A Flicker in the Dark and Katherine Faulkner's debut novel, Greenwich Park. The synopsis for both of these books just jumped out at me and I am happy to report that I enjoyed both of them and look forward to reading more from both authors.
A Flicker in the Dark
Goodreads
Author: Stacy Willingham
Publication Date: January 11, 2022
Publisher: Minotaur Books
A Flicker in the Dark is Stacy Willingham's debut novel and OMG! What a debut this was.  I originally borrowed this from the library and I wasn't even finished reading it and I had already gone and bought a copy of the book because I needed to have this in my collection.
The story follows 32-year-old psychologist Chloe Davis. When Chloe was 12 years old, six teenage girls went missing in her hometown of Breaux Bridge, Louisiana. Chloe's father was arrested and eventually confessed to the murder of these girls. Her mother ended up trying to kill herself and now lives in a nursing home. All of this left Chloe and her older brother Cooper with many emotional scars.  It is now twenty years later, and Chloe is still fighting her demons, but she has made a life for herself. She has her own practice in Baton Rouge and is engaged to be married to pharmaceutical rep Daniel.  But when 2 local teenagers, with connections to Chloe, go missing and are eventually found dead, Chloe is transported back to that fateful summer when she was twelve.
I was in Chloe's corner from the start. Chloe is a damaged, sympathetic, and strong character. She is also an unreliable character at times as well, which made her all the more intriguing. The book is told from the POV of Chloe, both in the present as well as memories of the summer when she was twelve. I loved getting her perspective of the events that happened during that summer twenty years ago. As more things were revealed from back then, I just fell in love with Chloe all the more and wanted to give her such a big hug. Now that it is the twentieth anniversary of the original murders, Chloe is being hounded by a reporter who is writing a column for the anniversary. When the 2 local teenagers are murdered, Chloe teams up with this reporter to try and stop history from repeating itself. I have to say, I did not trust this reporter at all. Then again, I didn't trust anyone in this book except Chloe. LOL!
I loved the brother/sister relationship with Chloe and Cooper. They are there for each other no matter what. Cooper is always trying to protect Chloe, as is she with him. Cooper does not like or trust Chloe's fiancé Daniel and I had to agree with him on that one because I didn't trust Daniel either. I was also skeptical of Cooper at times. I don't want to say what had me not trusting any of these characters because that would spoil things, but believe me, you won't trust them either.
I cannot even begin to describe how good this book was. Nothing I say will do it justice. I was hooked right from the start. This book was full of suspense and tension, with twists and turns around every corner.  Stacy Willingham did an amazing job creating characters and a tense setting that floated off the pages. Her writing had me fully engaged the entire time I was reading. With a debut novel like A Flicker in the Dark, I cannot wait to read whatever Willingham writes next.  4 ½ stars
Side note: A Flicker in the Dark has already been optioned by Emma Stone for a limited series and I am beyond excited.
Greenwich Park
Goodreads
Author: Katherine Faulkner
Publication Date: January 25, 2022
Publisher: Gallery Books
Katherine Faulkner's debut novel Greenwich Park follows Helen Trope and her family (her husband Daniel, brother Rory and sister in-law Serena) as a mysterious woman, Rachel, worms her way into their lives and tries to destroy them.
Helen and Daniel are expecting their first child in a few weeks, after years of heartbreak from many miscarriages. When Helen attends her first prenatal class she meets Rachel, a young, single pregnant woman. Rachel and Helen could not be any more different. Where Helen is quiet, shy, and excited about becoming a mother, Rachel is loud, smokes and drinks and does not seem all that excited about having a baby. Despite their differences, Helen is drawn to Rachel and a fast friendship is formed. But their friendship is soon falling apart, as Rachel's behavior becomes unsettling. After a heated argument with Helen, Rachel goes missing. As the police investigate, it becomes clear that Rachel meeting Helen was not by chance. Rachel had an ulterior motive, and she was threatening to expose secrets Helen's family has been keeping.
While the story centered around Helen, and I did like her for the most part, her friend Kate was my favorite character. She is a reporter who is currently reporting on a rape case, and it is while she is working on this case that she discovers another rape case years ago that took place at the same college that Helen, Daniel, Rory, and Serena attended. As she digs deeper, she learns some disturbing facts about the case. I also really liked how she was there for Helen after Rachel disappeared and she even started investigating Rachel's disappearance on her own. Kate's digging into Rachel's past turns up some disturbing facts and unearths secrets that Helen's family was hoping would stay buried.
As I said, I did like Helen for the most part, but there were a few times that she annoyed me.  Helen was too trusting and naïve in my opinion. There was one point in the story when Rachel showed up at Helen's house on the night of her and Daniel's anniversary. She was upset and looked like she had been abused so Helen let her stay the night (rightfully so), but one night turned into a couple of weeks. Rachel pretty much took over Helen's house and all I could think of is 'Why are you letting her walk all over you?"
I did enjoy trying to figure out what Rachel was up to. I liked the mystery about her and trying to piece things together. This book did have lots of twists I did not see coming and an ending that left me satisfied. Unfortunately though, for me the book did seem to drag at points. Despite the slow pace of the book, I couldn't wait to find out what happened to Rachel and why she targeted Helen and her family. All in all, I thought Greenwich Park was a solid debut and look forward to reading more from Katherine Faulkner. 3 ½ stars
https://thebookishlibra.com/wp-content/uploads/2021/01/Thriller-Thursday.jpg
800
800
Sharon
https://thebookishlibra.com/wp-content/uploads/2018/06/trimmed-Copy-of-Bookish-Logo-copy.png
Sharon
2022-03-03 05:45:06
2022-03-01 19:51:21
Thriller Thursday Reviews: A Flicker in the Dark & Greenwich Park