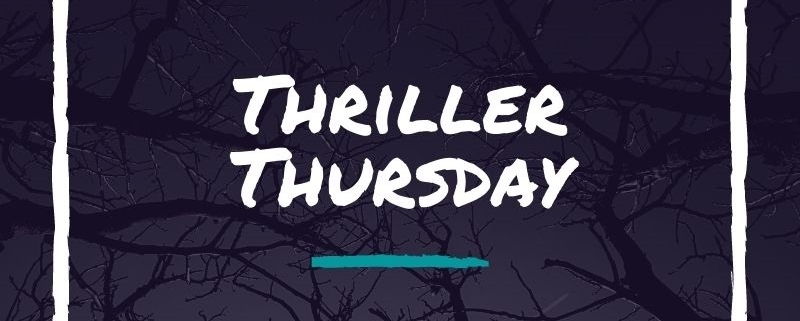 Thriller Thursday Reviews: Lying Beside You & The Angel Maker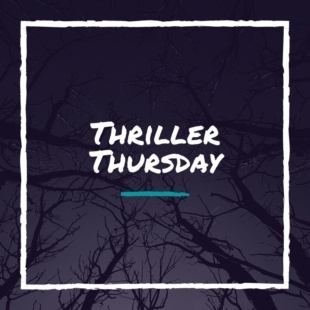 It's Thursday so you know what that means. Another Sharon edition of Thriller Thursday!   This week I am reviewing the latest books by two must read authors for me.  Michael Robotham's, Lying Beside You and  Alex North's, The Angel Maker. Both of these books were in my top anticipated reads for  2023, so I was very excited to read them and happy that they lived up to the hype I had set for them.
Lying Beside You
Goodreads
Author: Michael Robotham
Publication Date: February 14, 2023
Publisher: Scribner
Lying Beside You is the third book in Michael Robotham's Cyrus Haven series.  I fell in love with Cyrus Haven and Evie Cormac in the first book Good Girl, Bad Girl and my love for them grew in the second book When She was Good, so I could not wait to reunite with them. In this third installment, a man is murdered, and his daughter, Maya Kirk, is missing.  Cyrus is called in to help profile the killer and piece together Maya's last hours. Not long after Maya's body is found, another woman goes missing and Evie is the only person to get a glimpse of the man that has taken her. Can Cyrus find this man before it is too late for this other woman, as well as Evie?
There is so much I loved about this book. I will start with the mystery of who killed Maya. Robotham did an excellent job of creating suspense as we follow the police and Cyrus as they try and solve this mystery. He gives us just enough breadcrumbs to follow without giving anything away until the very end. I loved watching as the police and Cyrus tried to piece together the evidence they had. There were a lot of layers to unravel to find the killer and what his motive was. It was not until the end that I started to piece things together, and I never figured out who the killer. I was on the edge of my seat when everything came to a head.
While I love the mystery Michael Robotham created, my favorite part of the book was seeing Cyrus and Evie again. I love these characters so much. They are both still flawed and broken characters, and I loved watching them try to navigate their lives. Evie is still trying to find her way in the world and interact with people. At Cyrus' insistence she gets a job and she had me smiling as she stumbles along. I love the relationship between Cyrus and Evie, they have a father-daughter/brother-sister relationship, and I loved watching them try and navigate this.
Cyrus is also dealing with the fact that his brother, who killed their parents and twin sisters nineteen years ago, is about to be released from the psychiatric hospital and will be coming to stay with him and Evie. Cyrus loves his brother and has forgiven him, but he is still dealing with all the pain his brother caused him. He wants to help his brother reenter society. Evie on the other hand cannot understand how Cyrus could be so forgiving and does not trust his brother at all and lets him know it.  This just created another layer to a well written story.
Robotham does a great job of giving the backstory on both Cyrus and Evie, so this book could be read as a standalone, but I would really recommend reading the first two books in the series first as I think that would give more depth and feelings to this book.
Lying Beside You was everything I hoped it would be and more. I really hope we get more books in this series as I am not ready to let Cyrus and Evie go.  4 ½ stars
The Angel Maker
Goodreads
Author: Alex North
Publication Date: February 28, 2023
Publisher: Celadon Books
Alex North's latest novel The Angel Maker is a dark thriller that follows Katie Shaw as she searches for her estranged brother, Chris, who has gone missing and Detective Laurence Page as he searches for the killer of a distinguished professor who was brutally murdered. As evidence is uncovered, it leads to two old cases, an attack that happened to Chris when he was fifteen and a serial killer that could see the future.
Katie Shaw was always expected to watch out for her brother Chris, and she always did, except for one day when she was seventeen years old, and that will be a day she regrets for the rest of her life. Instead of walking her brother home from school, Katie went off with her boyfriend, and Chris was brutally attacked. Years later Katie is happily married with a child of her own. Chris had a hard life after the attack and turned to drugs and living on the street. Katie has not seen Chris in two years, but when she gets a call from their mother saying that Chris had turned his life around but is now missing, Katie knows that she has to be his big sister once again and this time she is determined to keep Chris safe.
I really liked the parts with Katie as she searches for Chris. She is carrying a heavy burden when it comes to Chris. The last time she saw him he stole money from her, and she called the police on him. But even still, when her mother calls and tells her that Chris is missing, that sister/brother love is there, and she will do anything to protect him this time. I loved her determination and mother bear persona that came out.
Alan Hobbes is a wealthy and distinguished philosophy professor who has been brutally murdered, but before he was murdered he let his staff go and got all of his affairs in order. Almost like he knew he was going to die. As detective Laurence Page investigates the death of Alan, he discovers that this case is somehow connected to the attack on Chris as well as a serial killer named Jack Lock, who is long since dead but was known as "The Angel Maker".  These chapters were very dark, especially as we learn more about who Jack Lock was and what he did.
This book had a lot going on in it, with multiple characters and timelines and it did get a bit confusing at times, but I loved the mystery of how everything was connected. This was definitely a book that needs to be read slow to take in all the information and keep things straight.  While I did like North's other two books, The Whisper Man and The Shadows better, I still enjoyed The Angel Maker.  3 ½ stars
https://thebookishlibra.com/wp-content/uploads/2021/01/Thriller-Thursday.jpg
800
800
Sharon
https://thebookishlibra.com/wp-content/uploads/2018/06/trimmed-Copy-of-Bookish-Logo-copy.png
Sharon
2023-03-23 05:45:06
2023-03-22 11:07:10
Thriller Thursday Reviews: Lying Beside You & The Angel Maker