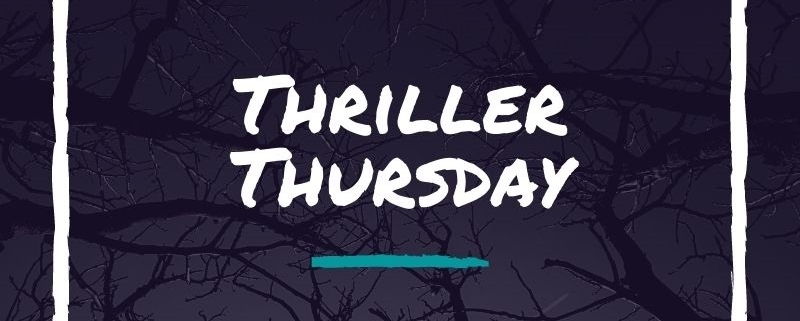 Thriller Thursday Reviews: When You Are Mine & Do You Remember?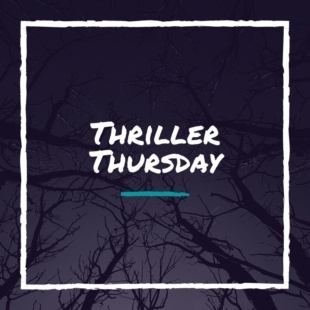 Hi everyone! It's Sharon, back with another edition of Thriller Thursday! This week I am happy to share my thoughts on When You Are Mine by Michael Robotham and Do You Remember? by Freida McFadden. Both of these books have a strong female protagonist, who I was rooting for all the way.
When You Are Mine
Goodreads
Author: Michael Robotham
Publication Date: January 4, 2022
Publisher: Scribner
I fell in love with Michael Robotham's writing when I read The Secrets She Keeps and he became a must-read author for me with his next 2 books Good Girl, Bad Girl and When She Was Good. So I was very excited to read his latest book When You Are Mine, and I am happy to report that this book did not disappoint.
Philomena (Phil) McCarthy is a police officer with the Metropolitan Police in London. She loves her job and has worked hard to overcome the obstacles in her way, mainly being a woman on the force, but also the fact that her estranged father and uncles are very powerful known criminals. Phil is engaged and her life is going very well at the moment, but that is all about to change when she responds to a domestic violence call. It is at the call that Phil encounters the victim, Tempe Brown, and her abuser, Darren Goodall, a married man who is also a decorated Scotland Yard detective. Phil has a scuffle with Goodall as she is trying to handcuff him. Phil also befriends Tempe Brown as she takes her to the hospital. It is these two encounters that are going to turn Phil's life upside down and put her career and life in jeopardy.
I loved everything about Phil. She is a woman trying to make it in a man's world and every time she is pushed back, she pushes harder ahead. Phil goes out of her way to help Tempe and keep her safe from Goodall, even though she knows that trying to get Goodall to pay for his crimes will not sit well with the men in the department. It also doesn't sit well with Goodall who uses his reputation to go after Phil. As Phil digs into Goodall's life, she uncovers that not only has he been abusing Tempe Brown, but he has also been abusing his wife and children.  But no matter what Phil does, she cannot get anything to stick to Goodall because he is being protected by others in the department. I loved how determined she was to bring Goodall down, though I did worry that instead of Goodall going down, it was going to be Phil instead.
Phil's friendship with Tempe starts off as a great bond between them, but then takes a dark and twisted turn. Tempe latched herself onto Phil and went to great lengths to try and please her, lengths that bordered the stalkerish line. Phil was fine with this at first, but the more she learned about Tempe's past the more she started to try and distance herself from Tempe, though Tempe was having none of that. When a dead body turns up and Phil is suspected of the murder and Tempe is her only alibi, Phil has to turn to the one person she does not want to for help, her father. I really liked watching the father/daughter dynamic play out with Phil and her father as they try and overcome the past that pushed them apart and work on fixing their relationship.
When You Are Mine had me hooked from the first to the last page.  This book was full of tension and suspense and family drama, with twists and turns that had me turning the pages to the very end. 4 stars
Do You Remember
Goodreads
Author: Freida McFadden
Publication Date: January 10, 2022
Publisher: Hollywood Upstairs Press
Freida McFadden's newest book Do You Remember? follows protagonist Tess, who wakes up thinking it is the morning after she and her boyfriend Harry got engaged, only to find out that seven years have passed and she cannot remember any of it, especially the fact that she is not married to Harry but to someone entirely different.
The book opens with Tess waking up and noticing that her bedroom and bathroom look different. When she went to sleep the night before, the house she shared with her fiancé Harry needed a lot of work, but now everything is done. While this does cause her concern, it is when she looks in the mirror and sees how much older and different she looks that sends her into a panic and screaming for Harry, but the man that enters the bathroom is not Harry. This man tells her that his name is Graham, and he is her husband and that she was in a car accident a year ago that has affected her memory. He shows her a letter that she wrote to herself explaining about the accident and how every morning she wakes up with no memory of the last seven years and to trust Graham. Tess has no choice but to accept that this is her life now, why would she doubt a letter she wrote to herself. But then she receives a text message that says, "Don't trust the man who calls himself your husband." And so sets in motion one roller coaster of a ride as Tess tries to figure out what has happened to her and who she can really trust.
This book is told over a five-day period, with each day having Tess start from scratch trying to figure out what is going on. I really liked how strong Tess was. I cannot even imagine waking up every day and not remembering the last few years of my life. Since her brain and memory are not reliable, Tess relies on her gut instincts and her gut is telling her that her husband Graham may not be the loving and caring man he is trying to portray himself as. Which I agree with, I did not like or trust Graham from the start. Plus, their dog Ziggy didn't like him and growled at him all the time, so if a dog does not like you, then I do not like you. LOL! Tess knows that what she learns during the day, she will forget by morning, so she starts to write herself notes on her body to help her remember. I thought this was a genius idea.
I really cannot say too much about this book because I do not want to spoil anything, and I think going in not knowing anything (pardon the pun lol) is best. What I will say though is that with each day the tension mounts as Tess is able to put more pieces together and I couldn't wait to see how this was going to end.  I did get a bit teary eyed at the end and also a bit upset when a twist was revealed, but then there was another twist that made everything all right for me again.
I really need to check out more of Freida McFadden's books. I loved the first book I read, The Wife Upstairs. I loved how she was able to keep me guessing with both reads.   4 stars
https://thebookishlibra.com/wp-content/uploads/2021/01/Thriller-Thursday.jpg
800
800
Sharon
https://thebookishlibra.com/wp-content/uploads/2018/06/trimmed-Copy-of-Bookish-Logo-copy.png
Sharon
2022-02-17 05:45:23
2022-02-16 10:35:32
Thriller Thursday Reviews: When You Are Mine & Do You Remember?