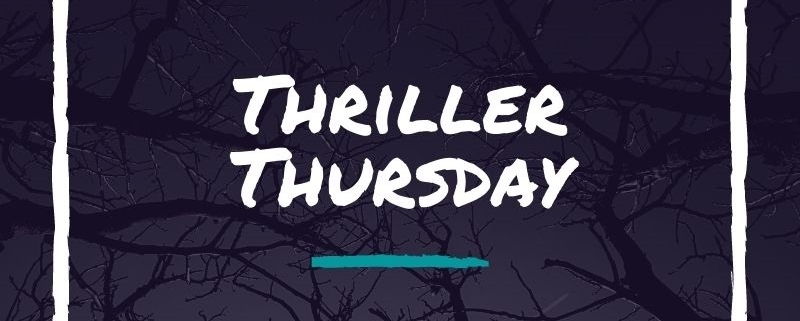 Thriller Thursday Reviews: The Inmate & Secrets Between Friends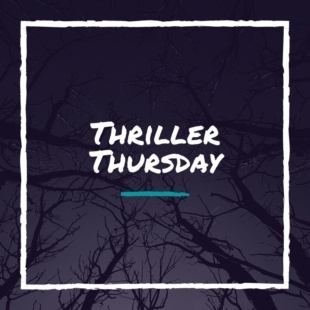 Happy Thriller Thursday! Sharon here, and this week I am happy to share my thoughts on Freida McFadden's new book, The Inmate and Tracy Buchanan's new book, Secrets Between Friends. I really enjoy both of these authors and I am happy to report their new books did not disappoint.
The Inmate
Goodreads
Author: Freida McFadden
Publication Date: June 13, 2022
Publisher: Hollywood Upstairs Press
I love how Freida McFadden always keeps me guessing with her books and The Inmate was no different.
Brooke Sullivan is a nurse practitioner who is starting a new job at a men's maximum-security prison. No one knows that Brooke knows one of the inmates, Shane Nelson. Shane was convicted of three grisly murders eleven years ago and it was Brooke's testimony that helped convict him. Brooke and Shane were high school sweethearts. Right after the trial Brooke left town and is only back now because her parents died in a car crash. Brooke has a ten-year-old son, Josh, and unbeknownst to anyone, Shane is the daddy. Shane is still maintaining his innocence and has warned Brooke to watch out for Tim Reese, Brooke's childhood friend. Brooke is now starting to doubt her memory of the events of the night of the murders. Could she have gotten it wrong? Is Shane really innocent?
Wow! This book had me all over the place on who I believed and who I didn't. There is not a lot I can say without giving anything away.  This story was told in a dual timeline, alternating between the night of the murders eleven years ago and the present. I loved having the story presented this way because it just kept me guessing. Things would happen in the present day chapters and then we would get a chapter in the past and that would make me think I was sure I knew what really happened, but then something else would happen that would make me rethink everything.  I love how McFadden had me all over the place.
I really liked all the characters in this book as well.  Brooke did annoy me at times with her naïve thinking, but I loved how she wanted to make sure she righted any wrongs she may have done. She was also a great mother to Josh and would do anything to protect him.  I even liked Shane even though I couldn't truly trust that he was innocent. Brooke's childhood best friend, Tim was another character that I couldn't truly trust. I was more suspicious of him than I was of Shane. Lol!
I know I didn't really say much about what happens in this book, but I don't want to spoil anything. The Inmate was full of twists and turns that kept me guessing until the end. And oh what an end it was! If you are looking for a read that will keep you on your toes, then definitely check this one out.  4 stars
Secrets Between Friends
Goodreads
Author: Tracy Buchanan
Publication Date: October 25, 2022
Publisher: Lake Union Publishing
Tracy Buchanan's newest book Secrets Between Friends follows Liz Barrowman, a divorced postal worker, who has recently moved back to her small hometown of Easthaven with her two teenage daughters.  Twenty years ago, Liz left Easthaven to escape the memory of a tragic event that happened at Lakewell Manor, the home of her best friend, Tamsin Lakewell.  Tamsin has also just returned to Lakewell Manor after the death of her mother, but when she sees Liz she acts like she does not remember her or what happened that fateful night. Liz realizes something is not right with Tamsin and as she starts to dig around, she not only brings the memories of twenty years ago that she has been trying to forget to the surface, but she also puts her life, one of her daughter's life and Tamsin's life in jeopardy.
This book is told in an alternating dual timeline. We get to see the events from twenty years ago unfold up to the night of the tragedy that took place.  And in the present-day timeline, we follow Liz as she tries to figure out what is going on with Tamsin and all the while trying to keep the secrets of that night from being uncovered.  I loved having two mysteries to figure out, one being what really did happen twenty years ago and the other being what is up with Tamsin.  I did pretty much figure out what was going on with Tamsin, but it took me until about halfway through the book and, once I did, I became very concerned for Liz's safety.
This book had a lot of unlikeable characters. It seemed everyone Liz had contact with in the present day went out of their way to be mean to her. Especially her mother. OMG! I hated that woman. When Liz moved back to Easthaven with her daughters, she had to move in with her mother and I do not know how she could stand it. Her mother was just so cruel. It made me love and sympathize with Liz so much more. I liked Liz's determination to find out what was going on with Tamsin, even when it got to the point that she was going to have to tell what happened at Lakewell Manor twenty years ago.
While I did figure out the Tamsin mystery, the events from twenty years ago kept me guessing. And then just when all was revealed, a plot twist took it in a new direction. I love when that happens.
Secrets Between Friends was an engrossing, fast paced read that had me on the edge of my seat until the end.   3 ½ stars
https://thebookishlibra.com/wp-content/uploads/2021/01/Thriller-Thursday.jpg
800
800
Sharon
https://thebookishlibra.com/wp-content/uploads/2018/06/trimmed-Copy-of-Bookish-Logo-copy.png
Sharon
2022-12-15 05:45:50
2022-12-13 21:43:59
Thriller Thursday Reviews: The Inmate & Secrets Between Friends