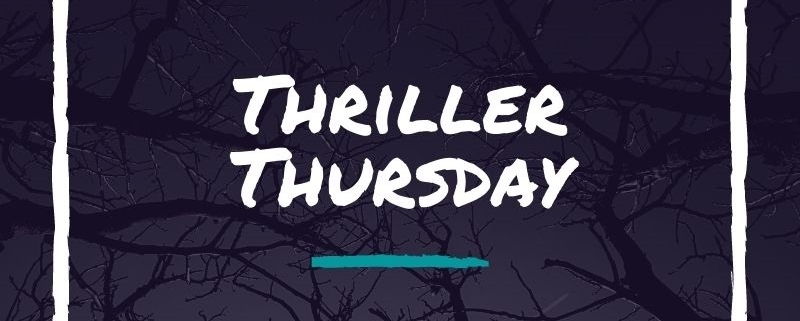 Thriller Thursday Reviews: The Cabin in the Woods & The Hollows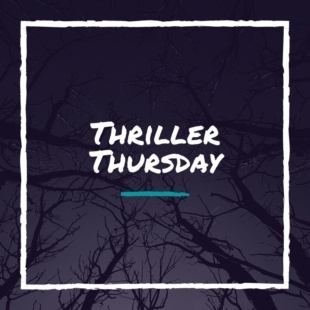 It's Thursday so that must mean another edition of Sharon's Thriller Thursday.  This week I am reviewing Sarah Alderson's newest release, The Cabin in the Woods and Mark Edwards' not so new release, The Hollows. Both of these books are set in the woods but that is where any similarities end. I loved how both settings were similar, yet the books were so different. They were both great reads.
The Cabin in the Woods
Goodreads
Author: Sarah Alderson
Publication Date: October 18, 2022
Publisher: Avon
When I read the synopsis for Sarah Alderson's The Cabin in the Woods, I thought it was going to be a super creepy read, but instead it was more of a domestic thriller. And I am okay with that because this book had me glued to the pages and rooting for the protagonist the whole time.
When we first meet the protagonist, Rose, she is hiding in an isolated rundown cabin in the woods. We do not know who or what she is running from, but from the very first moment I could tell she was a strong character with a lot of fight in her.
There is not a lot I can really say about who or what Rose is running from, because it is best to go into this book blind.
The story is told from Rose's POV in alternating timelines. In the present timeline, Rose is working hard to stay hidden and alive. Thanks to her grandfather's teaching Rose has the knowledge and skills to rough it in a cabin that has no electricity or heat. She also knows how to stay alert for any intruders. I really liked this timeline as we get to see right off the bat how strong Rose is. We also get little snippets on what is going on. I also liked the atmosphere it was set in. It is the winter and I could just feel how cold it was for Rose with only a fireplace to keep warm. Alderson does a great job of vividly creating the cabin and surrounding woods so that I could actually picture what I was reading.
The second timeline starts when Rose was a child and continues up until the present and we learn what happened to make Rose run and hide. I had so much sympathy for Rose as we learned of her backstory and what happened to make her hide in the woods. She had a hard life growing up. Rose's mother died of an overdose and her father is also addicted to drugs, so it was Rose who took care of her younger sister, Daisy. My heart broke for Rose reading about all she went through. I shed a few tears along the way and I was rooting for her 100% to come out of this safe.
I was all over the place with ideas on what I thought was going on and most of them were wrong. I really liked how Alderson kept me guessing throughout this book. She also did a great job of increasing the tension as the book neared the end. I was on the edge of my seat hoping that Rose was going to be okay.
If you are looking for a domestic thriller with a strong protagonist that you will be cheering on, then I recommend The Cabin in the Woods. 4 stars
The Hollows
Goodreads
Author: Mark Edwards
Publication Date: July 8, 2021
Publisher: Thomas & Mercer
Mark Edwards' The Hollows was released in July 2021 and I have had it on my kindle forever. I have had hit and misses with Mark Edwards' books so I kept putting off reading it, but finally decided to give it a go and I am so glad I did. This was one creepy book and would make an awesome horror movie.
Tom is a struggling journalist who is desperate to reconnect with his fourteen year old daughter, Frankie. Tom decides to take Frankie on a vacation to Hollow Falls, a cabin resort in the deep woods of Penance, Maine. With no internet or cell service, Tom figures this would be a great opportunity for him and Frankie to spend quality time together. Unbeknownst to Tom though, Hollow Falls has a dark history. Twenty years ago two people were murdered there and while the police know who the murderer was, he was never caught. The resort was closed down and now has just been reopened. I know recipe for disaster, right?
I liked all the characters in this book. Tom is trying to walk that fine line between father and friend with Frankie. And Frankie is your typical teenager, "No cell service or internet? How am I going to survive?" There is also David and Connie, true crime podcasters, who are at Hollow Falls (along with their followers) for the twentieth anniversary of the murders. They were a bit of a quirky couple and added to Tom's unease as they fill him in on the resort's history.
My favorite part of this book was the creepy atmosphere. The deep woods setting and the strange and weird people that lived in Penance gave this a Friday the 13th vibe. Plus there are the sounds of wind chimes that can be heard but no one knows where they are coming from and strangers are lurking in the woods wearing goat, crow, and fox masks. Add all that together and I was getting goosebumps while I was reading.
As the book progresses, more and more strange things start to happen. A dead rabbit was found in front of David and Connie's cabin, Frankie gets threatening messages on her phone, and her expensive water bottle goes missing, as does the blood pressure medication of another camper. Is the original killer back or is someone else trying to get the resort closed again?  Tom and Frankie need to decide if they should leave or stay and try to solve the mystery of Hollow Falls. But staying could costs them their lives.
By the end of this book I was on the edge of my seat and yelling at Tom to get the hell out of there. LOL!
I loved everything about this book. From the creepy dark setting to all the characters, Edwards' does a great job of creating a mystery that kept me turning the pages and wishing that The Hollows was made into a movie. 4 stars
https://thebookishlibra.com/wp-content/uploads/2021/01/Thriller-Thursday.jpg
800
800
Sharon
https://thebookishlibra.com/wp-content/uploads/2018/06/trimmed-Copy-of-Bookish-Logo-copy.png
Sharon
2022-11-10 05:45:27
2022-11-07 19:02:47
Thriller Thursday Reviews: The Cabin in the Woods & The Hollows