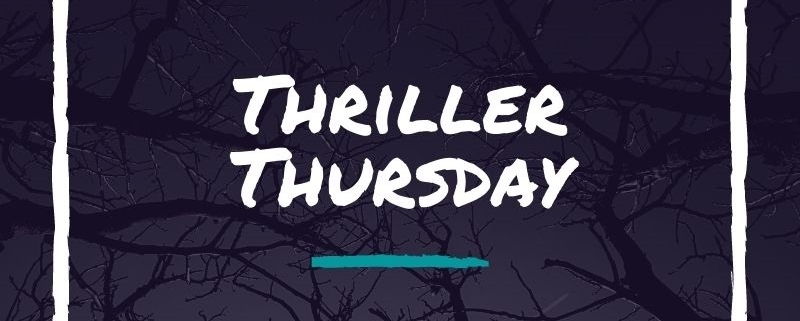 Thriller Thursday Reviews: The Therapist & The Drowning Kind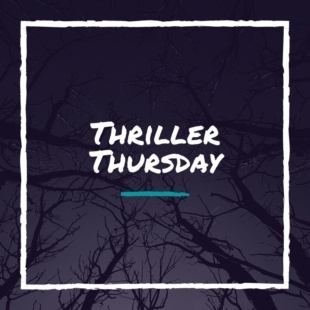 Happy Thriller Thursday!  It's Sharon, and my reviews this week are for B.A. Paris' new book, The Therapist and Jennifer McMahon's new book, The Drowning Kind. I loved both of these books and I am excited to share my thoughts on them.
The Therapist
Goodreads
Author: B.A. Paris
Publication Date: July 13, 2021
Publisher: St. Martin's Press
I have been a fan of B.A. Paris ever since I read her debut thriller Behind Closed Doors a few years ago. Seriously, if you want to read an amazing book, I highly recommend that one. As soon as I see she has a new book coming out I immediately add it to my To Read list and buy it as soon as it is released. This was the case with The Therapist, and it did not disappoint.
Alice and her partner Leo move into a house in The Circle, a gated community in London.  As Alice is getting to know her neighbors, she finds out that Leo never told her that the former owner, Nina Maxwell who was a therapist, was murdered in the house and her husband, Oliver, who ended up killing himself, was accused of killing her.  About twenty years ago Alice's parents and her sister, Nina, were killed in a car accident and ever since then, whenever Alice meets another Nina, she becomes obsessed with them. This is the case with Nina Maxwell, and as she digs into Nina's life, she discovers that Oliver may not have killed her. Alice's neighbors, however, don't want to talk about it. Even though they do not think Oliver killed Nina, they are willing to believe it since he killed himself once he was accused of the murder. It is a lot better to believe Oliver did it than someone else in their community. The more Alice digs and the more questions she asks, Alice finds that all of her neighbors are keeping secrets and this community is not as perfect as it seems.
I loved how Paris kept me guessing throughout this book.  Just when I thought I may know what was going on and who killed Nina, a curveball would be thrown in to point me in another direction. I love when an author keeps me on my toes and makes me suspect everyone in the book. No one in this community was above suspicion, not even Alice's partner Leo.  Once Alice found out that Leo knew about the murder and did not tell her, she started questioning if she could ever trust him again. And she started looking into him and found that he was not all he said he was. On top of all the secrets and lies, strange things start to happen to Alice in the house. Sorry, I cannot say what they are because that would spoil things.  But add all of this together and you have a read that will have your brain all over the place.
We also get chapters from the past that are the POV of a therapist as they are having sessions with a client.  We do not know who the therapist or client is and that adds to the mystery and suspicion of Alice's investigation. As with Alice, I was all over the place and suspected everyone. At one point I thought I had things figured out, but boy oh boy, was I wrong. By the end of the book when all was revealed, I was on the edge of my seat.
If you are a fan of B.A. Paris or if you like books that keep you guessing I highly recommend The Therapist, I don't think you will be disappointed.    4 stars
The Drowning Kind
Goodreads
Author: Jennifer McMahon
Publication Date: April 6, 2021
Publisher: Gallery/Scout Press
I have not read anything by Jennifer McMahon in a few years, but the synopsis for The Drowning Kind jumped out at me and I had to read it. I borrowed this from the library, but this was so good that as soon as I was finished reading it, I bought a copy because I needed to have this book in my collection.
The Drowning Kind alternates in dual timelines. The first timeline is in the present and follows Jax. Jax and her sister Lexie used to visit their grandmother every summer at her estate in Brandenburg Vermont called Sparrow Crest. Jax and her sister were very close when they were younger. They would spend their summers exploring around the estate, riding their bikes into town and swimming in the pool. The pool at the estate is said to have magical powers, it is fed from underground springs that bubble up to fill the pool. When Lexie was diagnosed with bipolar Jax tried to be there for her but when it got too much for her Jax moved across the country. When their grandmother died and left Sparrow Crest to Lexie, it was too much for Jax to handle so she cut off all ties with Lexi. When Jax came home one night and she had nine missed calls with frantic voice mails from Lexi she assumed that Lexi was off her meds again. The next morning Jax gets a call from her aunt telling her Lexie has drowned in the pool. When Jax gets to the estate she finds that Lexi had been researching their family and the land the estate was built on. When Jax continues the research, she discovers that the land had a very dark and deadly history.
The second timeline starts in 1929 and follows Ethel Monroe, who married late in life and desperately wants a baby. When she and her husband take a trip to a new hotel that had opened in Brandenburg Vermont, Ethel learns of the springs that is able to cure any ailment by either drinking it or swimming in it. The springs can also grant wishes. But nothing in life is free and while the springs does give it also takes. Through this timeline we get the history of the Springs and how Sparrow Crest came to be. I don't really want to say too much and spoil anything. But I did figure out a couple things from this timeline.
While I like the timeline in 1929, the present-day timeline with Jax was my favorite. I had so much sympathy for Jax. She felt so guilty about not taking her sister's calls and then being back at the estate brought up so many of her childhood memories. It is from these memories that we get to know Lexie. I think Jennifer McMahon did a great job of bringing a dead character to life. Lexie's energy just jumped off the pages. I cannot say to much about what Jax and Lexie uncovered in their research on the land, but I will say it involves drownings and ghosts.
This book was so creepy and eerie, there were a few nights that I dreamt of the book and would jolt awake and have to turn on my bedroom light to make sure no one was in my room. LOL!  The Drowning Kind was also about family, grief, and forgiveness. I actually had tears in my eyes a few times while reading.  And the ending literally had my mouth drop open and me saying out loud "What?!"   4 ½ stars
https://thebookishlibra.com/wp-content/uploads/2021/01/Thriller-Thursday.jpg
800
800
Sharon
https://thebookishlibra.com/wp-content/uploads/2018/06/trimmed-Copy-of-Bookish-Logo-copy.png
Sharon
2021-07-29 05:45:16
2021-07-28 21:18:34
Thriller Thursday Reviews: The Therapist & The Drowning Kind