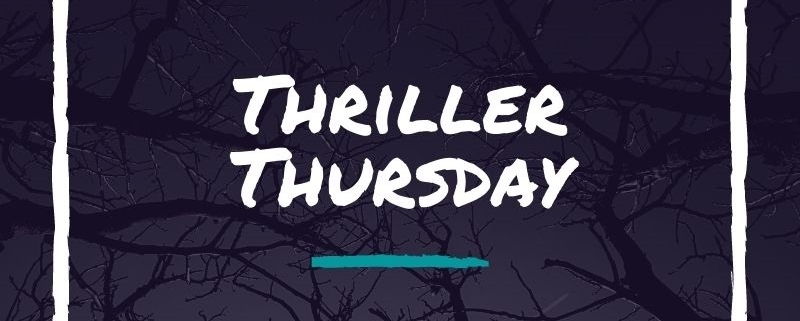 Thriller Thursday Reviews: Twenty Years Later & The Shadow House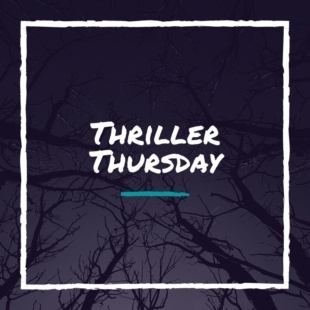 I hope everyone is having a good week and getting lots of good reading in. I am doing good, aside from working I have been getting a lot of chores done now that the good weather is finally here. I have also been reading some very good books as well. So for this week's Thriller Thursday by Sharon, I am reviewing Charlie Donlea's, Twenty Years Later and Anna Downes', The Shadow House.
Twenty Years Later
Goodreads
Author: Charlie Donlea
Publication Date: December 28, 2021
Publisher: Kensington Publishing Corporation
Twenty Years Later is my first read by Charlie Donlea, but it will definitely not be my last. I won a copy of this book in a Goodreads giveaway, and I want to thank Goodreads and Kensington Publishing Corp for my copy of this amazing book.
Avery Mason is the host of the television show, American Events. Avery's ratings have been soaring this past year and she has come across a story that will make her ratings go even higher next year. Little does Avery know, but the story she heads to New York to cover is only the tip of the iceberg and there is an even bigger story underneath. New DNA technology has made it possible for the New York medical examiner to be able to identify a 9/11 victim after twenty years. The victim is Victoria Ford, and it is this story that Avery is going to New York to cover. Only when Avery talks to Victoria's sister, Emma Kind, does she find more of a story. Emma has waited twenty years to be able to put her sister to rest, but she has also waited twenty years to clear her sister's name.
Victoria was having an affair with a famous author and when he was found hanging from the balcony of his Catskills mansion and Victoria's DNA was all over the crime scene, it did not take long for the DA to assemble a grand jury to indict Victoria. The day Victoria was to be arrested she was meeting with her lawyer in the North Tower of the World Trade Center when the plane hit. Before she died, Victoria called her sister to tell her she loved her and to tell her she was innocent and to promise she would clear her name. Now, with the help of Walt Jenkins, the lead detective from the murder case, Avery starts to read through all the evidence and discovers that there were a lot of holes in the investigation and Victoria may very well be innocent.
Did that synopsis catch your interest? Well, hold on to your seats because that is just the tip of what goes on in the book! There were so many more smaller plots that are also taking place and they all tie together.  I don't really want to say too much because anything I say could spoil things and I think going into this book not knowing is best.  I will say that I thought for sure that I knew what the outcome of everything was going to be, only to have twists and turns happen at the end of the book that proved everything I thought I knew, to be wrong.
I really liked both main characters, Avery and Walt. They were very well written and have flaws and pasts that have shaped who they are today, which I think makes them all the more relatable and realistic. I loved the growth they both had in this book and seeing them face their pasts.  Again, I am being vague as I don't want to spoil anything.
Twenty Years Later is a fast paced mystery, full of twists and turns that will keep you turning the pages to a shocking ending.  4 ½ stars
The Shadow House
Goodreads
Author: Anna Downes
Publication Date: April 5, 2022
Publisher: Minotaur Books
The Shadow House is my second book by Anna Downes. It follows two women who, though separated by six years, have similar eerie experiences involving their teenage sons.
Alex Ives is a single mother who fled an abusive relationship and is determined to make a fresh start in Pine Ridge, an ecovillage in Australia, for her 2 children, fourteen-year-old Ollie, and eight-month-old Kara. But as soon as they move into their new home disturbing events start to happen: a box with a dead bird, and a doll made out of wax and sticks was left on their doorstep. Alex soon realizes that Pine Ridge may not be the peaceful community she was hoping for and that her family may be in danger. To protect them Alex has to confront the shadows that are lurking in the woods.
The book is told from the POV of Alex, as well as Renee Kellerman. Renee and her husband and their fifteen-year-old son, Gabe, lived on the farmland six years ago before they sold it to Pine Ridge. A few months before they sold the farm, Gabe went missing. As with Alex, the Kellermans also had a box with a dead animal and a doll show up on their doorstep just before their son went missing.  I really liked both of these characters, their stories are quite similar, and I was very caught up in trying to uncover the mystery of what was going on.
Alex has not made the best decisions in life when it comes to men, and when the going got tough, Alex ran away. But she is determined to finally settle down and give her children the best life she can give them. When they first arrive at Pine Ridge, all of the neighbors were friendly and eager to help Alex out. But as the strange events start to happen, Alex is not sure who she can trust in Pine Ridge. And neither was I. I had so many theories on what I thought was going on and who was responsible.
Renee's chapters are from 6 years ago and start a few months before Gabe goes missing. I had so much sympathy for Renee. Her husband really does not help out, Gabe has closed off from her and just wants to stay in his room all the time playing video games, and her in-laws are sure that Gabe is being possessed by the devil.
I loved having the alternating timelines and POV's. With each new chapter, things slowly start coming together to a tension filled conclusion.
The Shadow House starts off slowly, but Anna Downes does a great job creating a creepy and supernatural vibe, as well as increasing the tension as the book progresses. I had no idea what the outcome was going to be and when a twist was revealed at the end, I was totally shocked. And I have to say the ending did bring a few tears to my eyes.   3 ½ stars
https://thebookishlibra.com/wp-content/uploads/2021/01/Thriller-Thursday.jpg
800
800
Sharon
https://thebookishlibra.com/wp-content/uploads/2018/06/trimmed-Copy-of-Bookish-Logo-copy.png
Sharon
2022-06-23 05:45:08
2022-06-20 21:02:47
Thriller Thursday Reviews: Twenty Years Later & The Shadow House