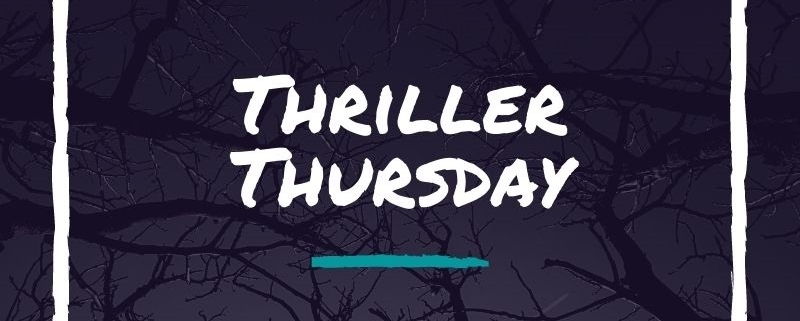 Thriller Thursday Reviews: The Overnight Guest & Her Last Goodbye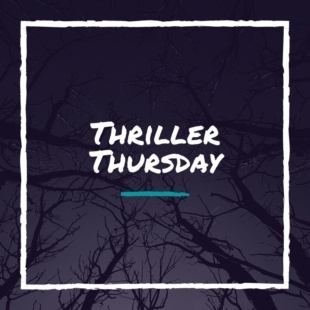 Hi everyone! Welcome to another installment of Sharon's Thriller Thursday 🙂  I hope you all are doing well. No complaints on my end, I have been reading a lot of great books lately. Today I would like to share my thoughts on two great mysteries I have read. The Overnight Guest by Heather Gudenkauf and Her Last Goodbye by Rick Mofina.  If you like mysteries, then I definitely recommend these books.
The Overnight Guest
Goodreads
Author: Heather Gudenkauf
Publication Date: January 25, 2022
Publisher: Park Row
The Overnight Guest is my first read by Heather Gudenkauf. The eerie cover and the synopsis drew me in and I am so glad it did because I was hooked from beginning to end.
Wylie Lark is a true crime writer who is staying in an isolated farmhouse in a small town in Iowa to finish her latest book. Her book is about the people that were murdered twenty years ago in that very same farmhouse and the young girl that disappeared without a trace. With a snow and ice storm hammering down, Wylie finds herself trapped in the house haunted by its secrets as well as her own. When Wylie finds a child lying in the snow in the yard, she brings him into the house for warmth and safety, but Wylie soon learns that with this child comes danger.
This book is told in a dual timeline. The timeline in the present centers around Wylie. I loved the eeriness this timeline brought to the book. Gudenkauf's writing of the snow and ice storm actually made me cold and I could just visualize everything I was reading. We get a little back story on Wylie in this timeline, she is divorced and is estranged from her teenage son. She comes across as a bit cold to start but I did grow to like her by the end of the book. When she first brings the child into the house, she gets very agitated when he shied away from her and wouldn't talk. But when push came to shove, Wylie stepped up and did what ever she had to do to keep herself and the child safe from the evil that was after him.
The second timeline takes place in the summer of 2000 and is told from the POV of 12-year-old Josie. Josie's parents were murdered in the farmhouse and her best friend Becky went missing. Again, Gudenkauf does an excellent job of describing the farms in this setting. This timeline starts the morning of the murders, and as we see the day playing out, we get a few murder suspects. Right from the start I was suspecting everyone. Josie was such a well written character and my heart just broke for her.
In addition to these two timelines, we also get short chapters from the POV of a little girl. This girl and her mother are living in the basement of their home, well I should say they are locked in the basement by the girl's father. We do not know who this girl and her mother are, but they both pulled at my heart strings. These chapters also gave me an Emma Donoghue "Room" vibe.
I love how these seemly unconnected timelines eventually come together in an ending that had a few twists and left a few tears in my eyes.
Heather Gudenkauf's The Overnight Guest, is a suspenseful mystery that kept me guessing for the most part. I thought all of the characters and each timeline setting was very well written. I also loved how Gudenkauf slowly increased the tension in the present day timeline until I was on the edge of my seat at the end. I definitely want to check out more of Heather Gudenkauf's books.   4 stars
Her Last Goodbye
Goodreads
Author: Rick Mofina
Publication Date: January 25, 2022
Publisher: Mira Books
Rick Mofina's Her Last Goodbye is an addictive mystery that kept me guessing until the very end. It is full of twists and turns that kept my sleuth mind going until the final twist. It is also a book that deals with loss and how different we cope with grief, which made me shed a few tears.
Jennifer (Jenn) and Greg Griffin have a normal life.  Greg owns a construction company, Jenn works part time in a doctor's office and is involved in a lot of charities as well as school activities for their eight-year-old son, Jake. The night Jenn went to her book club was an ordinary night so Greg did not think anything of it when he went to bed and Jenn was not home, sometimes the club went late. But when he woke up in the middle of the night and Jenn was still not home, Greg started to worry and called her friends from the book club. When they said she had left hours ago, Greg went out looking for her and when he could not find her he called the police to report her missing. As the police begin their investigation, they discover that Greg and Jenn both have secrets they have been keeping from each other. With their son at a sleep over, Greg has no alibi for that night, and he also has scrapes on his hands. Did Greg do something to Jenn? Did Jenn just take off on her own? Or did someone else take Jenn? And if so, why?   All of these questions made for a very engrossing mystery.
My favorite part of this book was how the investigation played out. Each chapter gave us information on leads the police were following as well as what seemed to be random events that were happening. And while they may have seemed random at the time, everything was somehow connected. I really liked having the chapters this way as it had the sleuth part of me trying to piece together how they were connected and how it was all going to unearth the mystery of what happened to Jenn and who was responsible. I really cannot say much about the investigation or the different events that were happening throughout the book because that would spoil the mystery.
While I did like all the characters in this book, to me they were more like secondary characters as the mystery and investigation took center stage. That's not to say that I didn't sympathize with them because I did. Both Jenn and Greg had suffered tragedy when they were younger. Jenn lost both of her parents in a house fire when she was a child and Greg lost his mother when he was a teenager. They both were also keeping secrets from each other that added to the mystery.
If you are looking for a mystery that will keep you guessing and have your inner detective working, then Rick Mofina's Her Last Goodbye is the book for you.  3 ½ stars
https://thebookishlibra.com/wp-content/uploads/2021/01/Thriller-Thursday.jpg
800
800
Sharon
https://thebookishlibra.com/wp-content/uploads/2018/06/trimmed-Copy-of-Bookish-Logo-copy.png
Sharon
2022-04-07 05:45:07
2022-04-05 21:06:13
Thriller Thursday Reviews: The Overnight Guest & Her Last Goodbye