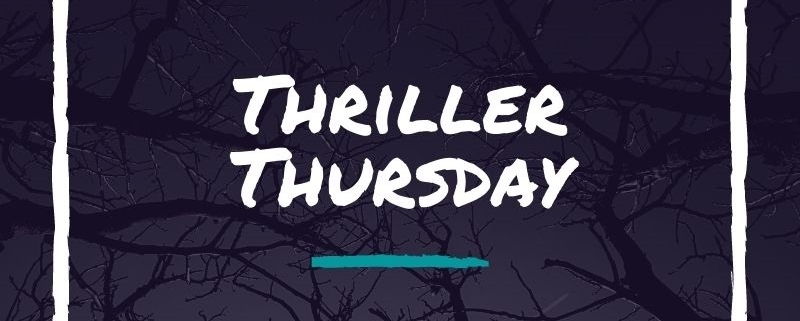 Thriller Thursday Reviews: The Family Game & The Girlfriend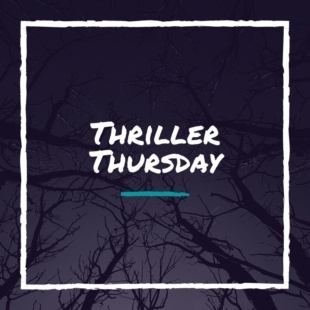 Happy New Year!  Welcome to Sharon's first 2023 Thriller Thursday post.  I hope 2023 brings you all some fabulous reads.  I read some great books in 2022 (thriller and non-thriller) and from the looks of new releases, 2023 is going to be another banner year.  Today I am sharing my thoughts a couple of books that I finished off last year with. Catherine Steadman's The Family Game and K.L. Slater's The Girlfriend.
The Family Game
Goodreads
Author: Catherine Steadman
Publication Date: October 18, 2022
Publisher: Ballantine Books
The Family Game is my first read by Catherine Steadman, but it certainly won't be my last. I originally borrowed this from the library, but this book was so good that I bought a copy to have in my collection.
The story follows Harriet (Harry) Reed, a best-selling mystery writer, who is in a deadly cat and mouse game with her fiancé, Edward Holbeck's family. The Holbecks are a very wealthy and powerful family, but Edward has distanced himself from them and forged his own path in life. Even though Edward has cut off most ties to his family, they still want him back because as the eldest son, he is set to inherit the family fortune. Harry meets Edward's family on the night of Thanksgiving, and she is very nervous about meeting Edward's father Robert and making a good impression. Robert pulls Harry aside to have a chat with her and all seemed to go well, but before they parted, Robert gave Harry a cassette tape with a shocking confession on it. Why would Robert give Harry a tape that could ruin their family?  As Harry works to uncover the truth behind the confession, she learns things of the family she is about to be married into and what she learns could cost her her life.
The Holbecks have one twisted and dark sense of humor and they love to play games. Not your normal everyday run of the mill board games either. Monopoly, Scrabble, and card games, are not for this family, oh no. They celebrate Krampusnacht and they go full out. Harry participated and was paired up with one of Edward's small nephews, Billy. Harry did not know what Krampusnacht entailed until the game started and Billy explained it to her. So needless to say, she was shocked that the adults would put the children through this. I was not familiar with Krampusnacht myself until I googled it and I am not sure if all families go to the lengths the Holbecks did, but I was right there with Harry in my thinking on what a twisted family this was.
On Christmas the adults take part in a scavenger hunt. Now that may seem all nice and fun, but nope, not with this family. Everyone in this family has secrets they want to keep hidden, Harry included, so the winner of the game gets to keep their secret and they also learn everyone else's as well. It is as she is playing this game that Harry pieces together all she has learned from the tape Robert gave her and she knows which member of the family is willing to kill to keep their secret hidden.
I know I was vague on what happens in this book, but I didn't want to spoil anything. The Family Game has so many twists and turns and kept me on the edge of my seat the entire time I was reading. If you like twisty cat and mouse thrillers, then you definitely need to check this one out. I don't think you will be disappointed.  4 ½ stars
The Girlfriend: An utterly unputdownable psychological thriller with a breathtaking twist
Goodreads
Author: K.L. Slater
Publication Date: October 24, 2022
Publisher: Bookouture
K.L. Slater's newest book The Girlfriend is a fast-paced psychological thriller that is full of family drama and suspense.
Jennifer Finchman thought when her husband Cole died suddenly in a car accident that her world had hit rock bottom, but she was so wrong. A few days after Cole died, a woman named Sarah shows up on Jennifer's doorstep claiming to be Cole's girlfriend and that the baby in her arms is his son. And that should have been when Jennifer hit rock bottom, but nope there is still more to come. Sarah informs Jennifer that Cole borrowed money from her and everything Jennifer thinks is hers (the house, the cars, the money in the bank) is actually Sarah's. Now Jennifer's world has hit rock bottom.  Sarah suggests that they share the home and since Jennifer does not want to be homeless with her own two children, she agrees. When the police determine that Cole was actually murdered and Jennifer starts to learn more about Sarah, she soon realizes that she and her children are living under the roof with an unstable and dangerous woman.
The book is told mostly from Jennifer's POV, but we also get some chapters from Sarah's POV, as well as chapters from when she and Cole started their relationship. Right from the start, I didn't trust Sarah and wanted to know what her end game was. The more I learned of Sarah, the crazier I thought she was and feared for Jennifer and the kid's safety. Jennifer came across as naïve at first and some of her decisions made me want to scream, but as the book progressed her momma bear persona came through and she would do whatever she had to do to keep her children safe.
I loved all the twists and turns the book took as Jennifer started digging into Sarah's past and the police worked their investigation into Cole's death. I was all over the place on where I thought things were going and I am happy to say that Slater kept me guessing until the very end. Then just when all was revealed there was another major twist that had my jaw drop. I also found myself having sympathy for Sarah at the end. Well done K.L. Slater, well done.
The Girlfriend is full of tension and suspense, with well developed characters that had me engrossed from beginning to end.  4 stars
https://thebookishlibra.com/wp-content/uploads/2021/01/Thriller-Thursday.jpg
800
800
Sharon
https://thebookishlibra.com/wp-content/uploads/2018/06/trimmed-Copy-of-Bookish-Logo-copy.png
Sharon
2023-01-12 05:45:32
2023-01-10 13:01:15
Thriller Thursday Reviews: The Family Game & The Girlfriend