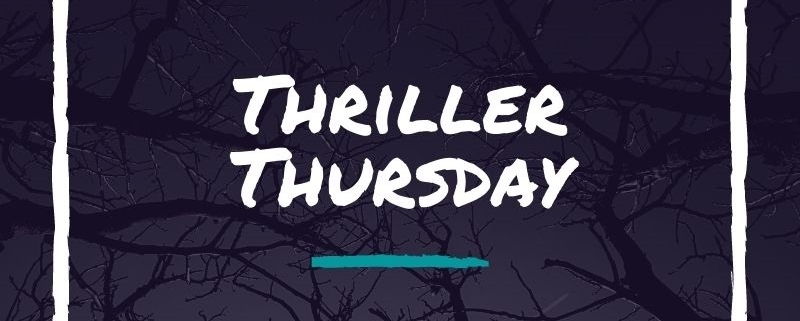 Reviews: The Good Sister & Her Dark Lies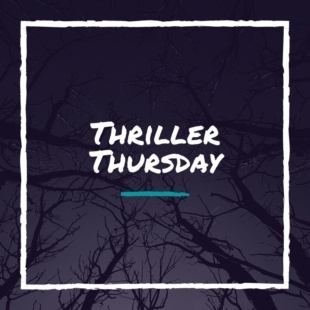 Hi everyone!  Sharon here with another edition of Thriller Thursday. This week I am sharing my thoughts on Sally Hepworth's domestic thriller, The Good Sister and J.T. Ellison's mystery/thriller, Her Dark Lies. I am a fan of both of these authors and happy to say I loved both of these books.
The Good Sister
Goodreads
Author: Sally Hepworth
Publication Date: April 13, 2021
Publisher: St. Martin's Press
I have loved all of the books I have read by Sally Hepworth, so I was very excited to read her latest book The Good Sister and it did not disappoint. This book exceeded all of my expectations and is my favorite so far.
Fern and Rose are fraternal twins who are very different from each other. Rose is the responsible one and has always taken care of Fern and protected her from their mother. Fern is on the autism spectrum, she is very sensitive to loud noises and light, she doesn't like to be touched too much or crowds. Fern and Rose are very close and will do anything for each other. Years ago Fern did something very bad and Rose has kept that secret. Now Fern has learned that Rose cannot have children and has decided that she is going to get pregnant and give the baby to Rose. But Fern starts to realize that Rose is not the good sister she thought she was and is now rethinking about giving her baby to Rose. And that decision will have dire consequences.
This book is told from the POV of Rose through her journal pages which give us a look into what their childhood was like and also from the POV of Fern in present day, as she goes about her life and mission to give Rose a baby.
I really felt for Rose reading her journal entries. The things she endured at the hands of her mother made my heart break for her.  But my impression of Rose changed as more things were revealed and it started to become clear that Rose may not really be that much of a protector of Fern as was first thought.
Fern was my favorite, I loved her. She works in a library, so right there she is high up on my list lol. She just warmed my heart and made me laugh. Fern saw the good in everyone. Even when she started to suspect Rose did not have her best intentions in mind, she still wanted to believe that everything Rose did was for Fern's protection. Fern loved working in the library, the one job she hated though was when someone needed help with the photocopier. If someone came to her for help she would pretend like she heard someone call her or act like she was on the phone. It was when she did quirky things like this that would make me laugh.
It was in the library that Fern meets another character that I loved, Wally. Though his real name was Rocco, Fern called him Wally because the clothes he wore reminded her of the character from the book 'Where's Wally".  He is also socially awkward like Fern and understood her sensitivity to light and sound so when they went out he would give her noise cancelling headphones and swimming goggles to wear. I loved watching their relationship grow and from the moment they met I was hoping that Fern would get a happily ever after with him.
I really cannot say much about this book because I don't want to spoil anything. I will say that The Good Sister is a domestic thriller that was very beautifully written, full of characters that I loved, and had me turning the pages wanting to know more about them and what was going to happen.   4 ½ stars
Her Dark Lies
Goodreads
Author: J.T. Ellison
Publication Date: March 9, 2021
Publisher: Mira
J.T. Ellison's new book Her Dark Lies was everything that I was hoping for.  From the amazing Italian setting to the secrets and lies and the dead body count, this book had everything that makes a great mystery thriller.
Claire Hunter is set to marry the wealthy Jack Compton on the Compton family's remote island, Isle Isola, off the Italian coast. The night before they were to set off for the island someone broke into Claire and Jack's home and Claire ended up shooting and killing the intruder. And then once they reach the island, skeleton remains have been found, Claire's wedding dress was ruined by someone writing 'whore' in blood on the back of it, and more deaths occurred. It is safe to say that someone is trying to sabotage the wedding. But who? Claire and Jack both have secrets. When Claire was a teenager, her father died in a car accident that was Claire's fault. And Jack's first wife mysteriously died 10 years ago while they were on their honeymoon.
I loved the setting of this book and Ellison does an amazing job of describing the island and the Villa. I could picture it so vividly that it felt like I was actually there. I could imagine myself walking up the stone stairs to get to the Villa from the beach. And I could picture myself in the rooms. At times if felt like I was watching the book, rather than reading it.
We figure out early on who is behind all that is happening and to me that just added to the suspense. What are they going to do next? Why are they doing this? And the answers to those questions made this an edge of my seat read.  There was also so many twists and turns in this book that I didn't want to put it down. Especially when the closer it got to the end, the more the body count was rising. All I could think of was "Damn! Who is going to make it off this island alive?"
The only issue I had was I didn't really connect with any of the characters. I think they were well written, but I was so caught up in the setting of the book and all that was going on that they didn't really pop for me. The only one that I can say had any growth was Claire. At the beginning of the book she annoyed me. Whenever something happened and she would get upset, Jack would tell her not to worry, that he and his family had everything under control, and she just went along with it and let him take care of things. But by the end of the book Claire turned into one bad ass woman. She had enough and was going to take down the person that was behind everything that was happening on the island. I actually found myself cheering for her at the end. You go Claire!   4 Stars
https://thebookishlibra.com/wp-content/uploads/2021/01/Thriller-Thursday.jpg
800
800
Sharon
https://thebookishlibra.com/wp-content/uploads/2018/06/trimmed-Copy-of-Bookish-Logo-copy.png
Sharon
2021-05-13 05:45:16
2021-05-12 19:31:06
Reviews: The Good Sister & Her Dark Lies