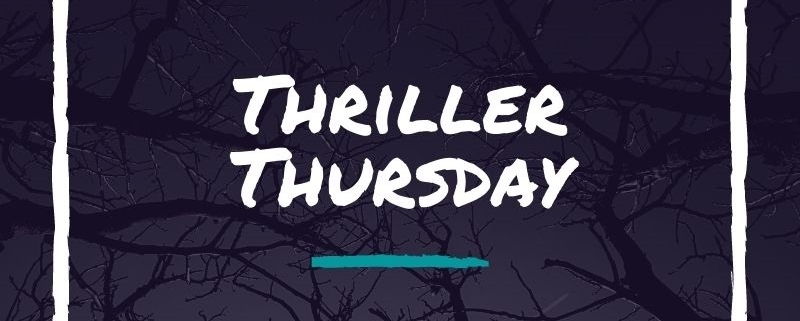 Thriller Thursday Reviews: The It Girl & The House Across the Lake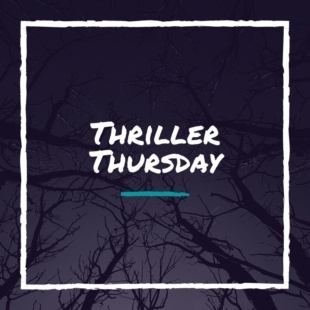 Happy Thriller Thursday with Sharon! I hope everyone is doing well and getting some relaxation time in. I am so happy that next week I am on vacation from work, well a staycation LOL!  I plan on just sitting around and relaxing and reading of course 😀  Today I am reviewing two books that I have been very excited to read. Ruth Ware's, The It Girl and Riley Sager's, The House Across the Lake.  I am happy to report that these books did not disappoint.
The It Girl
Goodreads
Author: Ruth Ware
Publication Date: July 12, 2022
Publisher: Gallery/Scout Press
I couldn't wait to read Ruth Ware's newest book The It Girl and I am happy to report it did not disappoint. This book was everything I was hoping it would be.
Hannah Jones was excited to start a new chapter of her life at Oxford. Hannah and her roommate April Clarke-Cliveden became fast friends, and rounding out their friend group was Will, Emily, Ryan, and Hugh.  These six friends formed a close bond and were enjoying their time at the university. That is, until April was murdered at the end of the second term. The school porter, John Neville, is found guilty of April's murder, mostly due to Hannah's testimony. It is now ten years later and Hannah and Will are married and expecting their first child. Hannah has done all she can to try and put the past behind her and now that John Neville has died in prison, she can truly move on. But when a journalist contacts Hannah and presents evidence that John Neville may have been innocent, Hannah's world and all she thought she knew is about to come crashing down.
I loved how Ware presented this book in a dual timeline. One timeline was during Hannah's time at Oxford and we got to see the events that lead up to April's murder unfold. This was my favorite timeline. I really liked getting to know Hannah, April, Will, Ryan, Emily and Hugh and watch their friendships form. I especially liked learning more about April and how she was not the nicest person all the time. That just made the suspect pool increase for me. The second timeline is in the present, and in this timeline, we follow Hannah as she tries to come to terms with the fact that she may have been wrong about John Neville. Hannah is determined to figure out what actually happened the night April was murdered. I really loved her determination on uncovering the truth; even when she did not like the direction it was taking, she still pushed forward. Hannah owes it to April and to John Neville to make sure the right person pays for the crime.
I was all over the place on who I thought murdered April with all the twists and turns this book had.  The more information Hannah uncovered in her quest to find the truth, the more my suspicions of everyone grew, especially when we learned of some of the mean things April did. By the end of the book I was on the edge of my seat, especially when it was revealed who the killer was.
I really don't want to say too much because I think you need to go into this book not knowing anything. But if you are a fan of Ruth Ware, then I think you will love The It Girl.  4 stars
The House Across the Lake
Goodreads
Author: Riley Sager
Publication Date: June 21, 2022
Publisher: Dutton
Riley Sager is an auto buy author for me. I have loved every book he has written and while The House Across the Lake did not have the WOW! factor his other books had, I still loved it.
Casey Fletcher, a recently widowed actress, has escaped to her family's lake house in Vermont. Casey's husband drowned in the very lake she is now staying at. After her husband died, Casey started drowning her sorrows in alcohol and after being caught by the press in a few drunken states, she retreated to Vermont to hide. With lots of time and liquor on hand, Casey has started watching her new neighbors, Tom and Katherine Royce, across the lake.  When Katherine vanishes, Casey becomes obsessed with finding out what happened to her. In the process, Casey discovers that not only was the Royce's marriage not perfect, but there is also something evil lurking in the lake.
When I first started reading I was a bit put off by the whole Rear Window vibe, but then Casey actually started mentioning how she was like Jimmy Stewart's character and referring to the movie, that I got over the comparison quickly. And while that vibe was there, the book had many twists and turns that took it away from Rear Window.
There is not much I can say about this book without spoiling things. I loved the Vermont setting. I live in the New England area and have been to Vermont, so I could easily imagine the houses around the lake. It actually made me want to take a trip north and just sit out in the woods and relax with a book.
I thought Sager did a great job on creating all the characters, especially Casey. She was a very complex character, and with her drinking, at times she was also an unreliable character. I had a lot of sympathy for her, especially when she was remembering her husband. I also really liked how strong she was and determined to figure out what happened to Katherine. Casey became friends with Katherine when Casey saved her from drowning in the lake. Casey was sitting on her porch when she saw Katherine floating in the lake, and that brought back all kinds of memories from when her husband drowned.
The House Across the Lake was a slow burn read that sucked me in from the beginning. And then just as I was getting all settled in and trying to figure out what happened to Katherine, BAM! There was a plot twist that made me second guess myself and suspect someone new. LOL!  The only issue I really had with this book was one of the plot twists came out of nowhere and was a bit farfetched, in my opinion. I was a bit disappointed with the direction it took, but once I finished reading and thought about the book and that one twist, I let myself suspend reality and my opinion on what I read changed and I decided "Okay, that was actually really good."   4 stars
https://thebookishlibra.com/wp-content/uploads/2021/01/Thriller-Thursday.jpg
800
800
Sharon
https://thebookishlibra.com/wp-content/uploads/2018/06/trimmed-Copy-of-Bookish-Logo-copy.png
Sharon
2022-08-04 05:45:23
2022-08-03 19:59:35
Thriller Thursday Reviews: The It Girl & The House Across the Lake