Top Ten Tuesday – Books on my Winter To-Read List
Top Ten Tuesday was created by The Broke and the Bookish in June of 2010 and was moved to That Artsy Reader Girl in January 2018. It was born of a love of lists, a love of books, and a desire to bring bookish friends together.  Top Ten Tuesday has been one of my favorite memes ever since I started blogging, so huge thanks to Jana for taking over the hosting duties!
This week's TTT topic is Books on My Winter 2022 To-Read List.  After a year and a half of mostly rom-coms, I'm starting to branch back out a bit with the review books I've been requesting for 2022.  I still have plenty of romance books even though I only shared four here, but I'm also getting back to reading historical fiction, thrillers, and I even have a sci fi book coming up this winter.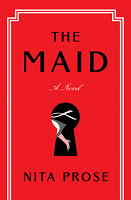 Books on My Winter 2022 To-Read List
1. HOOK, LINE, AND SINKER by Tessa Bailey "King crab fisherman Fox Thornton has a reputation as a sexy, carefree flirt. Everyone knows he's a guaranteed good time–in bed and out–and that's exactly how he prefers it. Until he meets Hannah Bellinger. She's immune to his charm and looks, but she seems to enjoy his… personality? And wants to be friends? Bizarre. But he likes her too much to risk a fling, so platonic pals it is…In the follow-up to It Happened One Summer, Tessa Bailey delivers another deliciously fun rom-com about a former player who accidentally falls for his best friend while trying to help her land a different man.
2. THE LAST HOUSE ON THE STREET by Diane Chamberlain  – "When Kayla Carter's husband dies in an accident while building their dream house, she knows she has to stay strong for their four-year-old daughter. But the trophy home in Shadow Ridge Estates, a new development in sleepy Round Hill, North Carolina, will always hold tragic memories. But when she is confronted by an odd, older woman telling her not to move in, she almost agrees. It's clear this woman has some kind of connection to the area…and a connection to Kayla herself. Kayla's elderly new neighbor, Ellie Hockley, is more welcoming, but it's clear she, too, has secrets that stretch back almost fifty years. Is Ellie on a quest to right the wrongs of the past? And does the house at the end of the street hold the key? Told in dual time periods, The Last House on the Street is a novel of shocking prejudice and violence, forbidden love, the search for justice, and the tangled vines of two families."
3. MADE IN MANHATTAN by Lauren Layne – "From the New York Times bestselling author of the Central Park Pact comes a reverse My Fair Lady for the modern era about a pampered and privileged Manhattan socialite who must teach an unpolished and denim-loving nobody from the Louisiana Bayou how to fit in with the upper crust of New York City. Perfect for fans of Christina Lauren and Sally Thorne."
4. THE MAGNOLIA PALACE by Fiona Davis  – "Fiona Davis, New York Times bestselling author of The Lions of Fifth Avenue, returns with a tantalizing novel about the secrets, betrayal, and murder within one of New York City's most impressive Gilded Age mansions."
5. THE MAID by Nita Prose  – "Molly's orderly life is upended the day she enters the suite of the infamous and wealthy Charles Black, only to find it in a state of disarray and Mr. Black himself dead in his bed. Before she knows what's happening, Molly's unusual demeanor has the police targeting her as their lead suspect. She quickly finds herself caught in a web of deception, one she has no idea how to untangle. Fortunately for Molly, friends she never knew she had unite with her in a search for clues to what really happened to Mr. Black—but will they be able to find the real killer before it's too late?  A Clue-like, locked-room mystery and a heartwarming journey of the spirit, The Maid explores what it means to be the same as everyone else and yet entirely different—and reveals that all mysteries can be solved through connection to the human heart."
6. RECKLESS GIRLS by Rachel Hawkins  – "When Lux McAllister and her boyfriend, Nico, are hired to sail two women to a remote island in the South Pacific, it seems like the opportunity of a lifetime. Stuck in a dead-end job in Hawaii, and longing to travel the world after a family tragedy, Lux is eager to climb on board The Susannah and set out on an adventure. She's also quick to bond with their passengers, college best friends Brittany and Amma. The two women say they want to travel off the beaten path. But like Lux, they may have other reasons to be seeking an escape…When it becomes clear that the group is even more cut off from civilization than they initially thought, it starts to feel like the island itself is closing in on them. And when one person goes missing, and another turns up dead, Lux begins to wonder if any of them are going to make it off the island alive."
7. THE BOOK OF COLD CASES by Simone St. James  – "A true crime blogger gets more than she bargained for while interviewing the woman acquitted of two cold case slayings in this chilling new novel from the New York Times bestselling author of The Sun Down Motel."
8. WEATHER GIRL by Rachel Lynn Solomon  – "A TV meteorologist and a sports reporter scheme to reunite their divorced bosses with unforecasted results in this charming romantic comedy from the author of The Ex Talk."
9. MR. WRONG NUMBER by Lynn Painter  – "Things get textual when a steamy message from a random wrong number turns into a thrilling anonymous relationship in this hilarious rom-com by Lynn Painter."
10. CURFEW by Jayne Cowie  – "Think The Handmaid's Tale but with the women in charge, set in a world where all men are electronically tagged and placed under strict curfew, and the murder investigation threatening to undo it all."
* * * * * *
Question:  Are you planning to read any of these books this winter?
https://thebookishlibra.com/wp-content/uploads/2018/01/TTT-Big2.png
203
500
Suzanne
https://thebookishlibra.com/wp-content/uploads/2018/06/trimmed-Copy-of-Bookish-Logo-copy.png
Suzanne
2021-12-14 05:35:53
2021-12-13 21:30:23
Top Ten Tuesday – Books on my Winter To-Read List