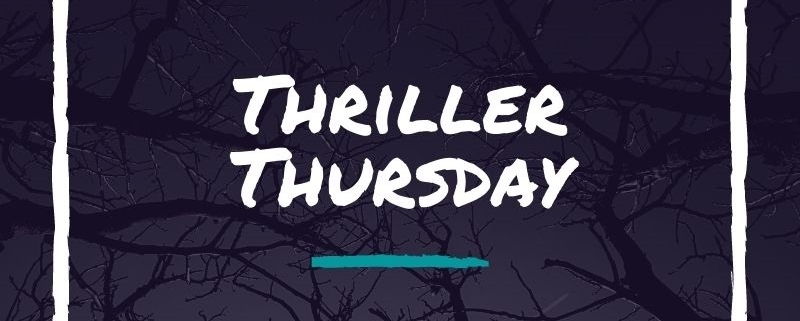 Thriller Thursday Reviews: The Children on the Hill & My Perfect Daughter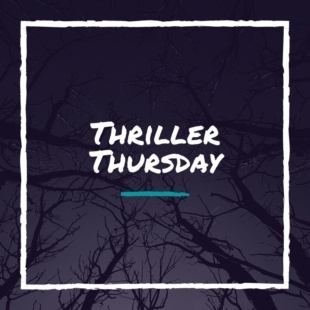 Happy Thriller Thursday! It's me Sharon, here to share a couple of great reads to usher in spooky season. This week I am happy to share my thoughts on The Children on the Hill by Jennifer McMahon and My Perfect Daughter by Sarah A. Denzil. I have had both of these books on my shelf for months but kept putting them off.  Why? I have no idea. LOL I am glad I finally decided to read them though because they were both awesome.
The Children on the Hill
Goodreads
Author: Jennifer McMahon
Publication Date: April 26, 2022
Publisher: Gallery/Scout Press
I am kicking myself for leaving Jennifer McMahon's newest book The Children on the Hill on my to read list for so long. This book was so good that I devoured it in a couple of days.
The story is told in alternating timelines. The first timeline is in 1978 and is told from the POV of thirteen-year-old Vi. Vi and her brother Eric live with their grandmother, a brilliant psychiatrist who works at the Hillside Inn, a private psychiatric hospital in a small town in Vermont. One day Gran brings home thirteen-year-old Iris to stay with them. Iris is skittish, doesn't talk and is feral, and Gran has given Vi the job of taking care of Iris. Vi and Eric take an instant liking to Iris and with their help she is soon talking, and they let her into the Monster Club. Vi and Eric are monster hunters, because as Vi says "Monsters are everywhere." They wrote a book that they call "The Book of Monsters" and list all the monsters they know and how to kill them. Vi has also made it her mission to find out where Iris came from, but she is not going to like the information she finds. Her whole world and the hospital are about to come crashing down.
The second timeline is in 2019 and this timeline is told from the POV of Lizzy Shelly. Lizzy is a monster hunter and has a podcast called Monsters Among Us. Lizzy travels all over the country investigating monster sightings. When she learns that a young girl has gone missing in a small town in Vermont after she came in contact with the town's monster "Rattling Jane," Lizzy heads to Vermont because she knows who this monster is and she is determined to stop her.
I enjoyed both timelines equally, which is a rarity for me since I normally have one that is my favorite. I loved getting to know Vi, Eric and Iris and just enjoyed watching them as they hunted monsters and also as they investigated who Iris was and where she came from. I also loved how the nostalgia from 1978 brought back memories of my childhood. I was also equally invested in Lizzy's timeline and her determination to stop "Rattling Jane".  Lizzy had a bit of mystery about her as well, and I kept going back and forth on who I thought she was.
Aside from the two timelines, at the end of each chapter we also get excerpts from "The Book of Monsters" and "The Helping Hand of God: The True Story of the Hillside Inn" which is a book that was written in 1980 about all that happened at the Hillside Inn. Having the book unfold with the two timelines and the excerpts just added to the mystery and suspense.
I loved everything about this book. It was not super scary but had that creepy atmosphere that kept me on the edge of my seat the whole time I was reading. There were twists at the end of the book that literally had me saying "Holy Crap!" If you are looking for a good read for spooky season, I highly recommend The Children on the Hill.  I don't think you will be disappointed.  4 ½ stars
My Perfect Daughter
Goodreads
Author: Sarah A. Denzil
Publication Date: January 14, 2022
Publisher: Sarah Dalton
I have read a few books by Sarah A. Denzil and while I liked them, they didn't have that WOW! factor, so I kept putting off reading her new book My Perfect Daughter.  Well, let me tell you, Sarah A. Denzil outdid herself on this book, and I am sorry that I did not read it sooner.
Zoe was out for a jog one day when she noticed five year-old Maddie alone on the side of a country road. Afraid for the child's safety, Zoe brings Maddie back to her father unaware that she is about to step into her worst nightmare. Maddie was not on that road by chance, she was actually waiting for Zoe to come by so that she could lure her to her serial killer father. During her captivity Zoe bonded with Maddie and with Maddie's help they were both able to escape. Zoe ended up adopting Maddie. Now eleven years later, Zoe is married and has another child. They are one big happy family. Or are they? Maddie still has issues from living with her serial killer father and seeing all he had done. She has been diagnosed with callous unemotional traits. Zoe has worked hard to ensure that Maddie knows she is loved and supported. Zoe has never really been afraid of Maddie, until a school bully dies and another girl is missing. Though she does not want to think Maddie could be responsible, a part of Zoe cannot help but wonder, is Maddie more like her father than she wants to admit?
This book is told in alternating timelines. The first timeline centers around when Zoe was being held captive and when she and Maddie escaped. This timeline does contain torture and abuse, though Denzil does not get very vivid in the details. When I was reading these parts, they felt like I was watching a horror movie or an episode of Criminal Minds. I loved Maddie in this timeline, she was this small child that even though she helped lure Zoe in, she wanted to help save her as well. They formed a special bond and I was so glad that Zoe didn't just dump her once she was free.
The second timeline is present day, Maddie is now sixteen years old and I really felt for her in this timeline. She went through a lot when she was a child and it left emotional scars that will never go away. Due to these emotional scars she was a very unreliable character and I loved that. During this timeline we also have the mystery of what happened to the bully and the missing girl and who was responsible. Aside from Maddie being an unreliable character, there were also other characters in this timeline that were untrustworthy as well. I was all over the place on who I thought was telling the truth and who was lying.
My Perfect Daughter was a dark read, full of twists and turns that kept me guessing until the very end. Sarah A. Denzil does a great job of increasing the tension and suspense throughout the book.  4 stars
https://thebookishlibra.com/wp-content/uploads/2021/01/Thriller-Thursday.jpg
800
800
Sharon
https://thebookishlibra.com/wp-content/uploads/2018/06/trimmed-Copy-of-Bookish-Logo-copy.png
Sharon
2022-10-06 05:45:29
2022-10-03 19:29:22
Thriller Thursday Reviews: The Children on the Hill & My Perfect Daughter