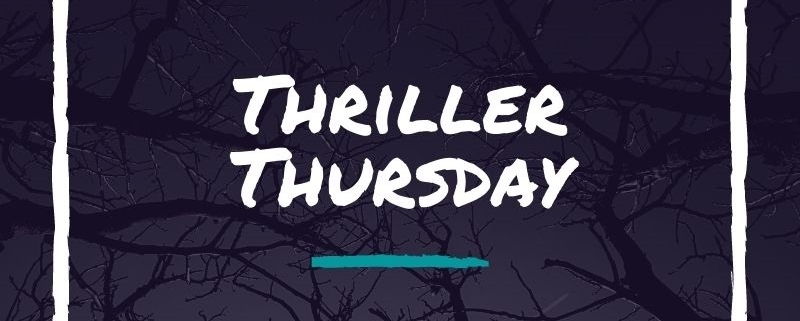 Thriller Thursday Reviews: The Lake House & The Senator's Wife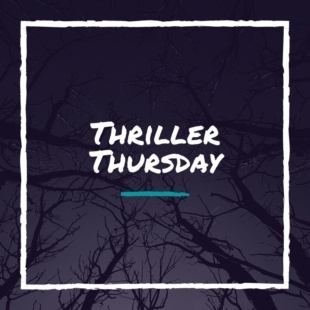 It's another edition of Thriller Thursday with Sharon!  I hope everyone is doing well.  This week I am happy to share my thoughts on Sarah Beth Durst's YA thriller, The Lake House and Liv Constantine's domestic thriller, The Senator's Wife. Both of these books had me hooked from beginning to end.
The Lake House
Goodreads
Author: Sarah Beth Durst
Publication Date: April 25, 2023
Publisher: Harperteen
I have only read one other book by Sarah Beth Durst, and it was just okay. When I read the synopsis for The Lake House it sounded good, but  I still went into this book with low expectations. I am happy to report that this book totally exceeded those expectations.
Three high school teenagers, Claire, Reyva, and Mariana are the last to arrive at an off-the-grid summer camp in Maine. Their parents went to this camp and told them that it would be a great experience for them. Oh, how wrong they were! The only way to get to the camp is by boat and after the boat drops them off and leaves, Claire, Reyva and Mariana find the remains of the burnt down lodge. There is no one else on this island except them or so the girls think. There are no bodies in the lodge, so did the other campers and counselors survive and leave the island? They soon find a dead body in the woods, and then a man with a gun starts shooting at them and another mad man is chasing them. To survive Claire, Reyva and Mariana must work together to find a way off the island.
I loved getting to know all three girls. Claire suffers from high anxiety and her brain is always figuring out the worst-case scenarios to the point that she blacks out. Because of this she does not have friends and is pretty much a loner who would rather stay in her room and read. Mariana is very peppy, always loves to talk and she loves rebuilding old cars. Reyva hides her emotions and does not like to come across as weak. She always has to have a tough-girl persona. I loved how they got to know and open up to each other and formed a friendship. They all needed that friendship in their lives and I was so happy they could rely on each other. The friendship they formed made me smile and their banter back and forth had me chuckling many times.
I also loved how strong and resourceful they were. They each had strengths that could possibly help them survive the terrors of this island. And even though they did not believe in themselves, the others were there to cheer them on.
I was so invested in Claire, Reyva and Mariana and was rooting for them to make it out alive. There was quite a few times that I was very scared for their safety. As well as creating great characters, I think Sarah Beth Durst did a great job of creating a very creepy setting for this book as well. The whole island setting with the burnt out lake house and periods of rain just added to the eeriness of this book.
The Lake House is a YA thriller that kept me glued to the pages.  4 stars
The Senator's Wife
Goodreads
Author: Liv Constantine
Publication Date: May 23, 2023
Publisher: Bantam
I was very excited to read Liv Constantine's (sister writing duo, Lynne Constantine and Valerie Constantine) newest book, The Senator's Wife. I have loved all of their books and this newest book is no exception.
Two years ago, a chain of events led to the deaths of Robert Chase, who was the husband of D.C. philanthropist, Sloane Chase, and Peg Montgomery, who was the wife of Senator Whit Montgomery. Sloane and Whit knew each other and were close, as their spouses were cousins and their deaths brought Sloane and Whit even closer and they eventually got married. Things were going great for them, and when Sloane needed to have hip replacement surgery due to her lupus, they hired Athena Karras, a health aide, to help Sloane after the surgery. Athena was a godsend at first, helping Sloane with her charities, but then Sloane's health started to deteriorate, and she started becoming very paranoid. Why is Athena asking so many questions about Sloane's charity foundation and is it just Sloane's paranoia or are Athena and Whit getting a bit too close. Sloane needs help before it is too late, but who can she trust?
The Senator's Wife starts off with the events that lead to the deaths of Robert and Peg and then jumps two years ahead to the present with Sloane and Whit married. Even though it was for a short time, I liked getting to know Robert and Peg and see how their marriages to Sloane and Whit were. I think having seen that, it gave me more insight into the events that happen later in the book.
The book is told from multiple POV's and with each POV we get hints of information of what is going on. I loved trying to piece everything together and thought I knew what was going on but then a twist at the end blew my theory up. LOL
I liked Sloane and sympathized with her, especially after she started getting sicker. I was rooting for her to figure out what was going on, or for someone else to step in and help her. I also liked that when the paranoia set in Sloane became an unreliable character.
My favorite character was Rosemary. Rosemary was Robert's mother and she really loves Sloane. She does not believe for a minute that the event that happened to cause Robert's death was an accident and she blames Whit. She has taken it upon herself to find out what really happened and as Sloane gets sicker, she is also trying to find out whatever she can about Athena. Rosemary is in her eighties, but she was one badass woman. I was cheering her on the whole time I was reading.
There is not much I can really say about what happens in this book without spoiling anything. I can say that The Senator's Wife is a slow burn domestic thriller that had me turning the pages and by the end of the book I was on the edge of my seat.  4 Stars
https://thebookishlibra.com/wp-content/uploads/2021/01/Thriller-Thursday.jpg
800
800
Sharon
https://thebookishlibra.com/wp-content/uploads/2018/06/trimmed-Copy-of-Bookish-Logo-copy.png
Sharon
2023-06-29 05:45:46
2023-06-28 14:03:33
Thriller Thursday Reviews: The Lake House & The Senator's Wife