Top Ten Tuesday – 10 Things That Will Make Me Pick Up a Book
Top Ten Tuesday was created by The Broke and the Bookish in June of 2010 and was moved to That Artsy Reader Girl in January 2018. It was born of a love of lists, a love of books, and a desire to bring bookish friends together.  Top Ten Tuesday has been one of my favorite memes ever since I started blogging, so huge thanks to Jana for taking over the hosting duties!
This week's TTT topic is Things That Will Make Me Pick Up a Book.  This was a pretty easy topic for me because I definitely have some "go-to" qualities that I always seem to gravitate towards when I'm looking for new books.  This of course is not an exhaustive list because let's face it, as a book nerd, just about anything will at least make me pick up a book and give it a second look, lol.
* * * * *
10 Things That Will Make Me Pick Up a Book
1.  Kick Ass Heroine
I'm all about girl power, so it's pretty much a guarantee that I'll be interested in a book if it features a pretty epic heroine.
2.  Location, Location, Location
If a book is set in a city I love or in some place I've always wanted to visit, it's going to automatically pique my interest.
3.  WWII
I love pretty much all historical fiction, but the books that are almost always guaranteed
to grab my attention are those that are set during WWII.
4.  Dual Timeline
I'm such a sucker for a book that features a dual timeline.
5. Retellings
If it's a retelling, it's going on my TBR, especially if it's a retelling of one of my favorites like Beauty and the Beast.
6.  A Focus on Family and Friendships
I'm all for a heartwarming read about the importance of family and/or friendship.
7. Time Travel
I don't know what it is about time travel that appeals to me so much, but it's guaranteed to make me pick up a book.
8.  Pretty Covers.
I know, I know, never judge a book by its cover right?  But sometimes I totally do and if a cover is pretty, I automatically want to know more about the book.
9.  Books or Book Lovers are featured
If your book features book or book lovers, it's basically written for me so of course I'm going to pick it up. 🙂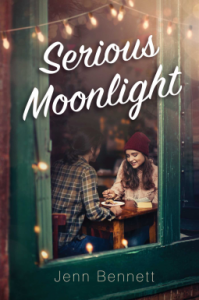 10.  Relatable and Realistic Romance
If you want to entice me to pick up a book that features a romance, make it something relatable and realistic like a first love,
a second chance romance, or even something like enemies to lovers.
* * * * *
What kinds of things are guaranteed to make you pick up a book?
https://thebookishlibra.com/wp-content/uploads/2018/01/TTT-Big2.png
203
500
Suzanne
https://thebookishlibra.com/wp-content/uploads/2018/06/trimmed-Copy-of-Bookish-Logo-copy.png
Suzanne
2019-04-02 05:45:31
2019-04-01 22:09:45
Top Ten Tuesday – 10 Things That Will Make Me Pick Up a Book