Weekly Recap #19: Week of 9/17-9/23
Hey everyone!  It's time for another weekly recap post of all things happening on and off the blog. This week I'll be linking to the Sunday Post, which is hosted by Caffeinated Book Reviewer and to Stacking the Shelves, which is hosted by Tynga's Reviews.
So, the highlight of this week, by far, was celebrating my son's 10th birthday. Can't believe he's now into the double digits! He is really just growing up way too fast.  We've had a grand time celebrating though, with a birthday dinner on the actual day, lunch and frozen yogurt with Grandma yesterday, and then today we'll cap it off with a party for him and his friends at the indoor trampoline park.  He has reached that age where he mainly just wants gift cards so that he can buy what he wants, which was hard for some of us to adjust to since we like watching him unwrap gifts, but I have to admit that it did makes everyone's shopping a lot easier this year so no one complained too much, lol.
Ian also scored 3 goals at yesterday's soccer game, so yet another fabulous way to celebrate his birthday.  He actually blew his dad and I away because, prior to yesterday, he had only scored 1 goal in all the years that he has played. His dad is his soccer coach and usually plays him in defensive positions so now he's wondering if he has been playing him in the wrong position for all of these years.  I don't know how to answer that, but from a proud mom perspective, seeing him play up front and score all of those goals and actually have his teammates looking for him so they could give him another chance to score was very cool.
Because of all of the party preparations, etc., I've gotten a little behind on my blog comments, which is funny since one of my main posts of the week was specifically about commenting on blogs, haha.  I'll get caught up today after the party though so it's all good.  I didn't get as much reading done as I had planned to either, but I did manage to finish The Rules of Magic by Alice Hoffman, which was a wonderful read, and now I'm working on All the Crooked Saints by Maggie Stiefvater.  Unfortunately, I'm struggling a bit with that one because of the pacing, but am still hoping to knock that out today so that I can move on to Dear Martin and Hillary's new book, which I'm dying to read.  My mom started it yesterday and she said it's a very good read, but that she actually has to keep setting it down and walking away because it makes her mad about the election all over again. I'll be curious to see if I have a similar reading experience.
Not too much else is going on in my world.  I am excited about new fall shows starting up this week.  I don't have too many shows that I watch, but I am looking forward to the Young Sheldon spinoff since I love The Big Bang Theory so much.
Anyway, I think that's it for me.  Have a great week, everyone!
WHAT I POSTED LAST WEEK
WHAT I'M READING THIS WEEK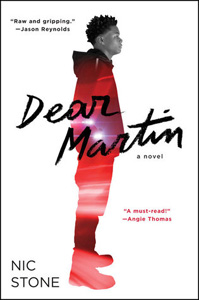 UPCOMING REVIEWS
STACKING THE SHELVES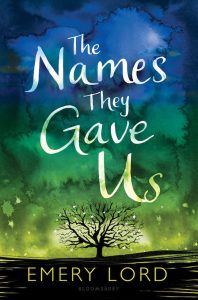 TOTALLY RANDOM
https://thebookishlibra.com/wp-content/uploads/2017/05/weekly-recap.jpg
1200
800
Suzanne
https://thebookishlibra.com/wp-content/uploads/2018/06/trimmed-Copy-of-Bookish-Logo-copy.png
Suzanne
2017-09-24 08:45:11
2017-09-24 08:45:11
Weekly Recap #19: Week of 9/17-9/23