Weekly Recap #9: Week of 7/9 – 7/15
Hey everyone!  It's time for another weekly recap post of all things happening on and off the blog. This week I'll be linking to the Sunday Post, which is hosted by Caffeinated Book Reviewer and to Stacking the Shelves, which is hosted by Tynga's Reviews.
It has actually been a pretty quiet week for me.  The summer heat has arrived and with temperatures hovering near 100 and the humidity making it feel well above that, I've spent way more time inside than I would have liked.  One of these days I really want to have a swimming pool put in to make days like these more tolerable.  A girl can dream, right?
I've also been one of those moods lately where I want to watch movies, but not new or recent releases.  This week I watched Sister Act, The Breakfast Club, Dead Poet's Society, The Empire Strikes Back, and the animated Beauty and the Beast.  Those just made me hungry for more older movies so I have E.T., The Goonies, and Raiders of the Lost Ark on deck for the upcoming week. Still plan to get lots of reading done though!
On the blog, I've had a good week as well. I posted the last of my July publication date ARC reviews so I'm keeping up with those nicely.  I also published another discussion post (finally!), so I'm excited about that since doing more discussion posts was probably my biggest blogging goal for this year. I also knocked 1,200 pages from my TBR this week (It was only 2 books, but they were huge, okay?  Haha!) I'm not doing great on my Summer TBR Challenge though – so far I'm only on my second of 12 books but hopefully I'll turn that around soon.
On the agenda for today is lots of blog hopping and commenting since I've been kind of lax about that the past couple of days while trying to finish up Strange the Dreamer.  Incredible book, by the way. One of those that's so amazing, it's almost hard to put it into words for a review.
Well, that's pretty much it for me.  Have a great week, everyone!
WHAT I POSTED LAST WEEK
WHAT I'M READING THIS WEEK
UPCOMING REVIEWS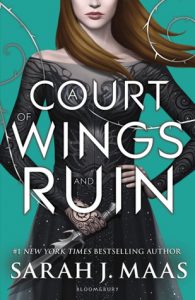 STACKING THE SHELVES
TOTALLY RANDOM
https://thebookishlibra.com/wp-content/uploads/2017/05/weekly-recap.jpg
1200
800
Suzanne
https://thebookishlibra.com/wp-content/uploads/2018/06/trimmed-Copy-of-Bookish-Logo-copy.png
Suzanne
2017-07-16 10:05:05
2017-07-16 10:05:05
Weekly Recap #9: Week of 7/9 – 7/15