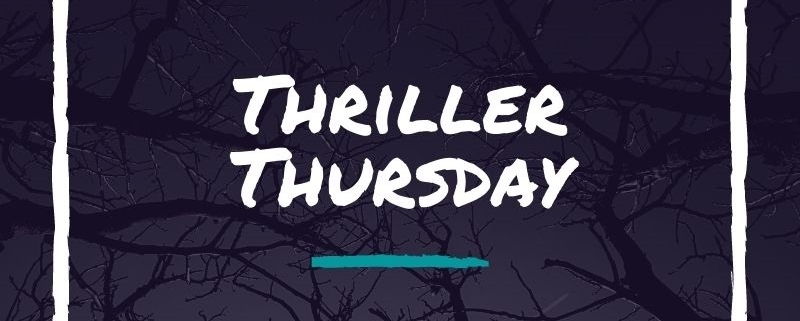 Thriller Thursday Reviews: The Revenge List & A Fatal Affair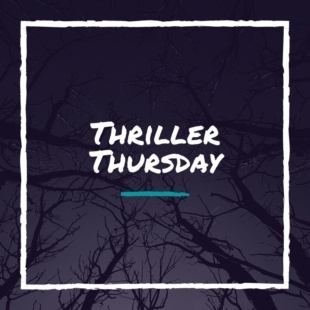 Welcome to another addition of Thriller Thursday with Sharon.  This week I am happy to share my reviews on Hannah Mary McKinnon's, The Revenge List and A.J. Torre's, A Fatal Affair. I hope you enjoy them.  🙂
The Revenge List
Goodreads
Author: Hannah Mary McKinnon
Publication Date: May 23, 2023
Publisher: Mira Books
I was excited to read Hannah Mary McKinnon's newest book, The Revenge List and I am happy to report that I thoroughly enjoyed it.
Frankie Morgan has anger issues which have gotten her into trouble in the past. Her latest issue involved a client at her father's construction business where she works. It was this latest incident that had her father force her into an anger management program or lose her job. The mentor of the program, Geraldine, had the class make a forgiveness list, a list of people who have wronged them, why they are on the list and a forgiveness number (1-10: 10 being easiest to forgive and 1 being hardest). Frankie's list consisted of the person who killed her mother, her father, her neighbor, school bullies, Geraldine, and also herself. Frankie loses her list and then the people on the list start to have mysterious accidents, with one leading to death. Frankie is now in a race against time to figure out who took her list and is using it to extract revenge on the people on the list before they get to her name.
I loved Frankie. She is such a flawed and complicated character. Her anger started when she was fifteen, when her mother was killed in a hit and run accident. From that moment she made a lot of mistakes, one in particular that would follow her for the rest of her life and fuel her anger even more.  I had a lot of sympathy for her. Frankie has been through a lot in her life, and I can see why she views the world through angry eyes. Frankie was also a tough character, and I loved going along with her as she tries to figure out who is taking revenge with the people on her list. I was all over the place on who I thought it was, I suspected everyone. Once a secret of Frankie's was revealed, I did figure out who was responsible, though I did bounce around a bit before I finally settled on them. LOL!
I also loved the relationship Frankie had with her brother and father. She and her brother had such a close relationship, and I loved the fact that Frankie could rely on him when she needed help. Frankie's relationship with her father was very complicated.  I could see their love for each other, but it was hidden under so many layers of anger and frustration.  The whole time I was reading I hoped that they would be able to get past their issues.
I don't want to say much about what happens in the book because of spoilers. But I thought The Revenge List had a unique plot, full of complicated characters, with twists that kept me guessing for the most part. I also loved how Hannah Mary McKinnon left the ending with an opening so that there could possibly be a sequel.  4 stars
A Fatal Affair
Goodreads
Author: A.J. Torre
Publication Date: June 20, 2023
Publisher: Thomas & Mercer
A.J. Torre's newest novel A Fatal Affair is a twisty, cat and mouse, whodunit, suspenseful mystery read that made my head spin, but in a good way. LOL
Hugh and Trent Iverson are identical twin actors who rose to stardom when they were children. Now that they are adults, their paths have taken different routes. Hugh is an Oscar winner, while Trent is the Hollywood bad boy with an addiction to drugs and alcohol.  Nora Kemp is an actress who is in love with both Hugh and Trent. She is engaged to Hugh but has been known to jump in the sack with Trent from time to time. Gotta love Hollywood. LOL!   When Trent and an unidentified woman are found dead in the guest house on Hugh Iverson's Beverly Hills property, it initially appears to be a murder-suicide. But as L.A. detectives Farah Anderson and Kevin Mathis start their investigation, it becomes clear there is more than meets the eye with this crime.
Right off the bat I loved both the detectives Farah and Kevin. They are investigating the lives of Hollywood royalty, but instead of being star struck, they are all business and determined to bring whoever did this to justice. As evidence starts to emerge, it looks like this case could be linked to a serial killer.  I loved following the evidence with Farah and Kevin, and just like them I did not know what or who to believe. We are talking Hollywood actors here, they are good at what they do, so it was hard to know who was telling the truth.
There is also another mystery added to the story and that is the case of a missing mother and her six-year-old son, Miles, who is fighting cancer. They are in Hollywood because of Make-A-Wish foundation. Both Miles and his mother go missing the day after they arrive in L.A.. I loved Miles! He was such a cutie pie. I think Torre did a great job of bringing his character to life. I seriously wanted to pick Miles up and just give him hugs.
I also love how the chapters are broken up. Each chapter is titled almost like a movie script: The Detectives, The Leading Lady, The Leading Man, The Mom, The Son.  I just thought that was a great added touch.
I loved all the mystery that A.J. Torre spun in A Fatal Affair. This book is full of twists and turns and unreliable characters, that kept me guessing.      3 ½ stars
https://thebookishlibra.com/wp-content/uploads/2021/01/Thriller-Thursday.jpg
800
800
Sharon
https://thebookishlibra.com/wp-content/uploads/2018/06/trimmed-Copy-of-Bookish-Logo-copy.png
Sharon
2023-07-27 05:45:36
2023-07-26 20:08:27
Thriller Thursday Reviews: The Revenge List & A Fatal Affair