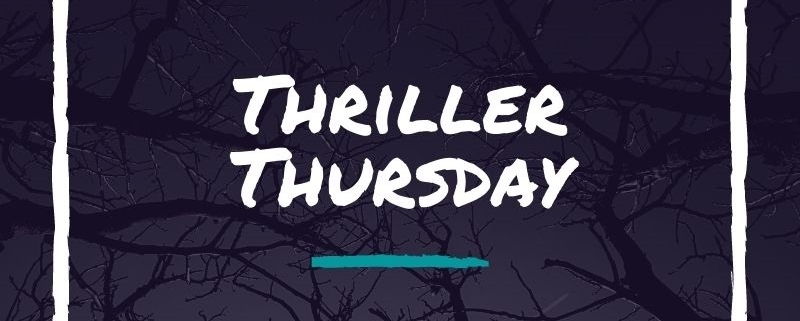 Thriller Thursday Reviews: In a Quiet Town & Finders Keepers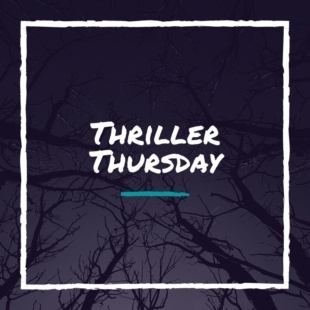 Hi everyone! Time for another edition of Thriller Thursday with Sharon. 🙂   This week I have two psychological thrillers, Amber Garza's, In a Quiet Town and Natalie Barelli's, Finders Keepers. I really like both of these authors and they did not disappoint with these books.
In a Quiet Town
Goodreads
Author: Amber Garza
Publication Date: August 8, 2023
Publisher: Mira
Amber Garza's newest book, In a Quiet Town, is a psychological thriller that follows a determined mother as she searches for her missing daughter.
Tatum has finally reconnected with her daughter Adrienne after not seeing or talking to her for a couple of years. Tatum's husband, Shane, is the Pastor at the local church and he and Adrienne had always had a strained relationship. Adrienne could do nothing right in Shane's eyes. A couple of years ago Shane cut off all contact with Adrienne. Tatum went along with it because she never questioned her husband, but now she has secretly been visiting Adrienne at the bar she works at on Wednesday nights when Shane is at his men's club meetings. But one Wednesday night Adrienne does not show up for work. When no one has heard from her for a couple of days Tatum goes looking for her, but Adrienne is not at her apartment or anywhere in town.  When Tatum reports her as missing to the police, they do not take her seriously because Adrienne as always been on the wild side, "She probably just went off for a few days" they said. The only other person that is taking Adrienne's disappearance seriously is her fiancé Seth, Who Tatum didn't even know existed until she met him at Adrienne's apartment. Together they work to find Adrienne, but the more time Tatum spends with Seth, the more suspicious she becomes of him. Can Tatum find her daughter before it is too late?
The story is told in dual timeline. The present-day chapters are titled "The Mother" and are told from Tatum's POV and the past chapters are titled "The Daughter" and are told from Adrienne's POV and also chapters titled "The Fiancé".   Now I don't want to talk about the fiancé's chapters, well I do but I cannot LOL, because anything I say will be a major spoiler. I'll just say that I really enjoyed trying to piece things together while reading those chapters.
In Tatum's chapters we get to follow her as she works to find Adrienne. I really liked Tatum, the whole time she was married to Shane she had to act a certain way because she was the pastor's wife. She never stood up to Shane and always took his side over Adrienne's. She was excited to be reconnecting with Adrienne. When Adrienne went missing, Tatum's momma-bear persona came out and I loved watching her get a backbone and stand up to Shane.
I really liked getting the lead-up to what happened in Adrienne's chapters. In these chapters, we get a look into what life was like for her with her father, as well as her relationship with Seth. The whole time I was reading Adrienne's chapters, I was hoping that she was alright.
In a Quiet Town is full of twists and turns that kept me guessing and turning the pages. The tension and suspense slowly inched its way up and by the end of the book I was on the edge of my seat.   4 stars
Finders Keepers: An absolutely gripping psychological thriller
Goodreads
Author: Natalie Barelli
Publication Date: August 23, 2023
Publisher: Furphies Press
I have enjoyed all of Natalie Barelli's books, so I was excited to read her latest, Finders Keepers, and I am happy to report that this did not disappoint.
Emily Harper is an entitled influencer who found a laptop at an airport a couple of years ago. The only thing on the laptop was a diary, which Emily decided to publish as her own. She changed a few things up and now she is the successful author of a novel called, Diary of an Octopus. Rose is the real owner of the laptop and diary and when she sees the book in the window of Barnes and Noble, she stops dead in her tracks. No, she thinks, the book name is just a coincidence. But when she reads a few paragraphs of the book she knows that Emily did not write this book, because this is her diary, the one she kept when she was thirteen years old. Rose needs to get her laptop back, because this diary is not just about a schoolgirl crush, it is also about a murder that could land Rose in jail.
This book is broken up into two parts. The first part of the book is when Rose comes up with her plan to get close to Emily so she can get her laptop back. I loved Rose. She made me laugh quite a few times while I was reading. The plans she kept coming up with sounded so good in her mind, but they never worked out. I loved how she would roll her eyes at Emily and then be thinking in her head how easy it would be to just kill her. She has already committed one murder, what is one more? LOL!
I have to say I did not like Emily at all. Right from the start she came off as so condescending. She thinks she is all that and everyone should be ready to serve her when needed. Plus, Hello! She stole the laptop and used the diary for her own gain.
The first part of the book ends in a twist that I did not see coming. This twist starts the suspense and tension in the second part of the book. I cannot say what the twist was, but I will say it made me hate Emily more than I did in the first part.  I also did not trust anyone in this half of the book.
We also get excerpts from the diary Rose kept when she was thirteen, and the more I read the more sympathy I had for Rose. I couldn't tell though if what she was writing was truth or just the wild imagination of a teenage girl. But either way I loved Rose even more.
Finders Keepers is a psychological thriller that is full of twists and turns that kept me guessing until the end.  4 stars
https://thebookishlibra.com/wp-content/uploads/2021/01/Thriller-Thursday.jpg
800
800
Sharon
https://thebookishlibra.com/wp-content/uploads/2018/06/trimmed-Copy-of-Bookish-Logo-copy.png
Sharon
2023-10-05 05:45:03
2023-10-04 09:50:28
Thriller Thursday Reviews: In a Quiet Town & Finders Keepers