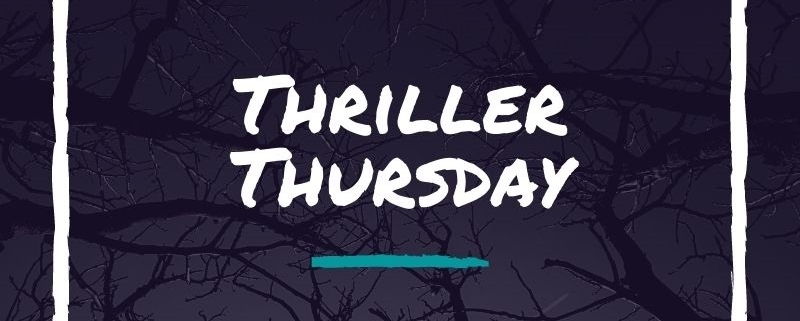 Thriller Thursday Reviews: Everyone Here is Lying & The Coworker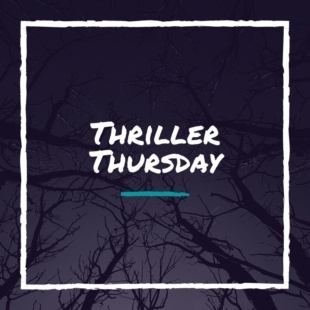 Sharon is back for another edition of Thriller Thursday.  I hope everyone is doing well and enjoying spooky season.  This week I have two great mystery/thrillers, Shari Lapena's, Everyone Here is Lying and Freida McFadden's, The Coworker. I loved both of these books and they both had twists and turns that made me go "WOW!".
Everyone Here Is Lying
Goodreads
Author: Shari Lapena
Publication Date: July 25, 2023
Publisher: Pamela Dorman Books
Shari Lapena's newest book, Everyone Here is Lying, centers around the search for missing Avery Wooler and as the title suggests not everyone in the small town of Stanhope, New York is telling the truth.
William Wooler is a respected doctor. He and his wife, Erin have two children, twelve-year-old Michael, and nine-year-old Avery who has behavioral problems and ADHD. William is having an affair with his neighbor, Nora Blanchard. Nora has just broken off the affair and William is devastated, so when he goes home expecting the house to be empty and sees Avery there, William loses his temper and strikes Avery. Filled with guilt and shame, William gets in his car and drives off, but when Michael comes home an hour later, Avery is nowhere to be found. After a frantic search, the police are called, and a roller coaster of an investigation begins. An anonymous witness calls and says that they saw Avery get into the car of Nora's eighteen-year-old son, Ryan.  Ryan denies this, but why would someone lie about that?
Wow! What a ride this book was. Shari Lapena created a very addictive read with such flawed characters, some I liked and some I hoped would never be able to recover after everything was over. William and Nora were in the latter category. I wanted to scream at them so many times. A little girl is missing and all they could think about is that they hoped their affair does not come out and when it does, all they could think about is how they were affected. Nora I could give a little slack to because her son was front and center in the investigation. But not William, it is your daughter that is missing you jerk.
I did have a lot of sympathy for Erin and Michael. Erin is beside herself with worry for Avery, naturally. I think Lapena did a great job of bringing Erin's emotions to life. And poor Michael, he feels like he is to blame because it was him that had told Avery where the hide-a key was and if he didn't do that then Avery would have waited for him after school that day and would be safe right now.
I also loved the detectives, Bledsoe and Gully. I liked how they did not get tunnel vision on one person and followed every lead they had. Even when the witness said that Avery got in Ryan's car, they continued to investigate other possibilities while waiting for forensics to come back on Ryan's car and phone.  I really enjoyed following along as they worked on the investigation. I really thought I knew who took Avery, but I was so wrong.
Everyone Here is Lying had lots of twists and turns. About three quarters of the way through the book there was a twist that knocked me off my chair. I was literally like "Holy Crap!". And the ending, well let's just say I had another holy crap moment and so wished we had more chapters.   4 ½ stars
The Coworker
Goodreads
Author: Freida McFadden
Publication Date: August 29, 2023
Publisher: Poisoned Pen Press
I love Freida McFadden's writing; she always keeps me guessing. And her newest book, The Coworker, is no exception.
Natalie Farrell is a sales Representative and Dawn Schiff is an accountant at Vixed, a nutritional supplement company. Natalie is beautiful and popular, and everything seems to come so easily for her. Dawn is the complete opposite, she is socially awkward, plain looking and her only real friend is her childhood best friend, Mia.  They do have one thing in common though, they both have dark secrets. When Dawn goes missing, Natalie finds herself in the middle and her perfect life is blown apart.
Dawn is always at her desk at 8:45am sharp. So, when Natalie showed up to work at 9:00 and Dawn was not at her desk, she stopped and did a double take. Where is Dawn? She is always on time and has never taken a sick day. No one else in the office is all that concerned that Dawn is not in, but Natalie cannot shake the feeling that something is wrong. When the phone on Dawn's desk rings, Natalie answers it and the voice on the other end sounds like Dawn and she whispers, "help me".  Natalie takes it upon herself to drive to Dawn's house and check on her. When she enters Dawn's house through the unlocked back door, Natalie is shocked by what she sees. Dawn's living room is covered in blood, but Dawn is nowhere to be found. When the police start their investigation, they uncover information that makes them set their sights on Natalie. Natalie is now in a cat and mouse game, and she must find out what happened to Dawn and why someone is framing her.
I cannot say too much about what happens because I think it is best to go into this book blind. But I will say I wasn't sure who to believe or trust while I was reading. At first, I liked Natalie because she came across as such a nice person. Every year she has a charity 5K run event to help raise funds for Muscular Dystrophy, in honor of her friend she lost to the disease. Natalie also always seemed to go out of her way to be nice to Dawn, though they were not best friends, Natalie considered Dawn to be a friend. But then we get Dawn's POV via emails she sent to her childhood best friend, Mia. In these emails Natalie comes across as a very different person, according to Dawn, Natalie was a bully. I loved getting these two sides because it made both Natalie and Dawn unreliable characters.
The Coworker was full of so many twists and turns. Just when I thought I may know what was going on, a twist would come and point me in another direction. So many times I found my jaw drop and would be like 'What?!". If you are looking for a twisty psychological thriller, then I definitely recommend Freida McFadden's The Coworker.  4 stars
https://thebookishlibra.com/wp-content/uploads/2021/01/Thriller-Thursday.jpg
800
800
Sharon
https://thebookishlibra.com/wp-content/uploads/2018/06/trimmed-Copy-of-Bookish-Logo-copy.png
Sharon
2023-10-19 05:45:52
2023-10-18 20:22:27
Thriller Thursday Reviews: Everyone Here is Lying & The Coworker