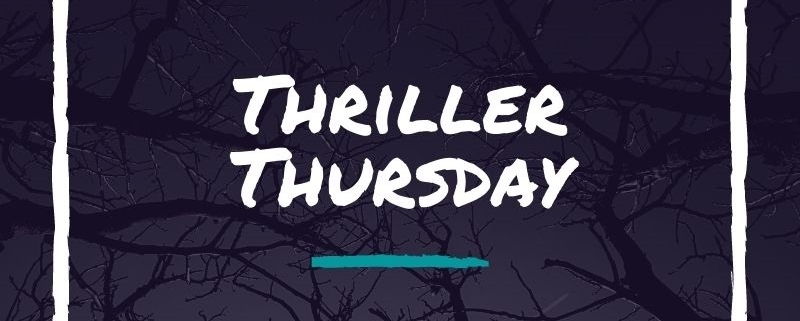 Thriller Thursday Reviews: The Maid's Diary & The Suspect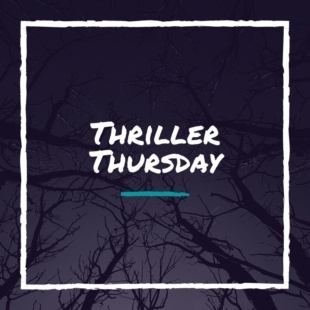 Hi Everyone! It's me Sharon, I hope everyone is doing well. I know it has been a while since I posted Thriller Thursday reviews, I was on vacation a couple of weeks ago and then it took another week for my brain to come back from vacation mode. 😀  But I am back and happy to share my thoughts on a couple of psychological thrillers I have read; Loreth Anne White's, The Maid's Diary and Kathryn Croft's, The Suspect.
The Maid's Diary
Goodreads
Author: Loreth Anne White
Publication Date: March 1, 2023
Publisher: Montlake
I have loved all the books I have read by Loreth Anne White and I am happy to report that her newest book, The Maid's Diary, was right up there with all her others.
Kit Darling is a maid with a snooping addiction. She cleans the homes of the wealthy and the wealthy always have something to hide and Kit loves finding their secrets. It's a harmless addiction really, that is, until Kit starts cleaning the house of new clients Daisy and Jon Rittenberg. Kit uncovers a very dark secret they are keeping, and this makes Kit dangerous to them. It also makes Daisy and Jon dangerous to Kit as well. Someone is willing to kill to keep this secret.
Homicide detective Mallory "Mal" Van Alst is called to a luxury home known as the Glass House, where she finds evidence of a violent attack. There is so much blood at the scene there is no way the victim can still be alive. The only problem is there is no body, the owners of the house are gone, and their maid is missing. The only witness is an elderly woman who lives across the street. She was woken up by the screams coming from the Glass House and she saw two people carrying a rug rolled up with what looked like a body in it. As Mal starts her investigation, she uncovers the secrets of everyone involved and she soon realizes that nothing is quite as it seems.
The story is told from the POVs of Daisy, Jon, Mal, and Kit via pages from "The Maid's Diary." There is not a lot I can say about this book without giving anything away and I think it is best to go into this story blind.
The book starts from the POV of an unknown female who has been drugged and is in the backseat of a car.  We then get alternating timeline chapters.  Mal's chapters take place in the present as she works on the investigation and tries to solve the mystery of what happened at the Glass House. Daisy and Jon's chapters start two weeks prior and are titled "XX days before the murder" and progress up to the night at the Glass House. In between we get pages of Kit's maid's diary. I love how White presented the story this way. Each chapter gradually connected the main characters, as well as throwing in twists and turns as secrets were revealed.
Mal was my favorite character and I loved following the evidence as she uncovered it. I thought I knew where things were going to go and then something new was uncovered that took things in a new direction.  I also loved finding out the secrets of Daisy, Jon, and Kit, and oh, what secrets they were!
If you are looking for a psychological thriller full of twists and turns and that will keep you guessing until the end, then I recommend The Maid's Diary.  4 stars
The Suspect
Goodreads
Author: Kathryn Croft
Publication Date: February 6, 2023
Publisher: Bookouture
Kathryn Croft's newest psychological thriller, The Suspect, follows one woman's determination to uncover the truth of her mother's murder.
When Jess was two years old, her mother Lori was murdered while they were in the park. Jess has no memory of who killed her mother. The police had a suspect, Nathan French, but there was not enough evidence to convict him. Now twenty-eight years later, Nathan approaches Jess in the street and tells her that he did not kill her mother and has proof of who did. Nathan wants to meet up again with Jess and give her the proof, but before they can meet again, Nathan is murdered. Jess does not know what to believe now. Could the man that she thought killed her mother really be innocent? When Jess searches for answers, she starts to uncover information that changes everything she thought she knew, and she realizes that the person that murdered her mother is closer to home than she imagined.
This book is told from the POV of Jess and Lori in alternating timelines. Lori's POV starts the year before she was murdered and Jess' POV is in the present as she searches for answers to who killed her mother. I really liked having the story presented this way, as each timeline brings us closer to solving the mystery of who killed Lori.  I also enjoyed both of the timelines equally.
The story opens with the day Lori died. Right from the beginning I liked Lori and as the book progressed and I learned more about her, my love for her grew. Lori's mother and sister were not all that loving with her. Lori had been her father's favorite and her sister resented her for that, so their relationship was very strained. Lori loved Jess' father, Danny, and they had a great relationship, until Lori found out a secret he was keeping. When Lori found out his secret she broke things off with him and was planning on moving away. I loved how even though everyone seemed to be against her, Lori still pushed forward and was determined to make a great life for Jess. She was a great mother to Jess and it broke my heart knowing that as I was reading she was getting closer to being killed.
Jess had the same determination as her mother did. When she met Nathan in the street, it opened up all the emotions about her mother's murder that she tried to keep at bay. I loved how she was determined to find out what really happened to her mother no matter where it took her.
As the story progresses, the suspect pool grew. I was all over the place on who I thought killed Lori. I loved all of the twists and turns The Suspect had. I think Kathryn Croft did an excellent job of weaving a great mystery, with an ending that I did not see coming.    4 stars
https://thebookishlibra.com/wp-content/uploads/2021/01/Thriller-Thursday.jpg
800
800
Sharon
https://thebookishlibra.com/wp-content/uploads/2018/06/trimmed-Copy-of-Bookish-Logo-copy.png
Sharon
2023-04-27 05:45:50
2023-04-26 11:22:02
Thriller Thursday Reviews: The Maid's Diary & The Suspect