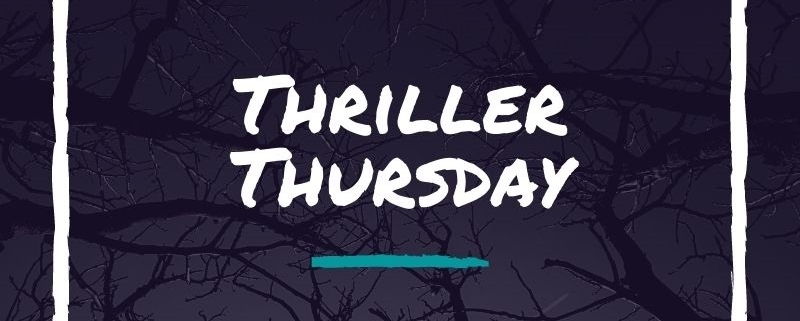 Thriller Thursday Reviews: Mothered & What Lies in the Woods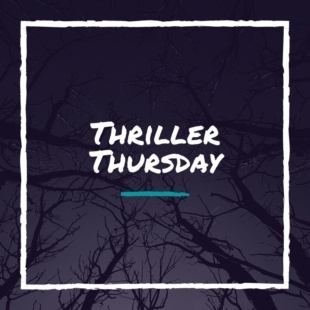 Hi everyone! Sharon here, back with another edition of Thriller Thursday.  This week I am reviewing 2 awesome books. Zoje Stages's, Mothered and Kate Alice Marshall's, What Lies in the Woods. Zoje Stage is a must read author for me and Kate Alice Marshall is a new author to me. I was looking forward to reading both of these books and I am so happy that they both lived up to the expectations I had set.
Mothered
Goodreads
Author: Zoje Stage
Publication Date: March 1, 2023
Publisher: Thomas & Mercer
I fell in love with Zoje Stage when I read her first book Baby Teeth and I have loved everything she has written, so I was very excited to read her newest book Mothered and I have to say this one is my favorite so far.
Mothered takes place during Covid-19 and follows Grace, a hairdresser who bought her first house before Covid struck. Now that she is not working, due to businesses being shut down, Grace is finding it hard to pay her mortgage and other bills. When her recently widowed mother, Jackie, calls and asks if she can move in with Grace, Grace is apprehensive as she and her mother have a strained relationship, but Grace agrees since having her mother there will help Grace out financially. Not too long after her mother moves in, Grace starts having nightmares about her childhood and her twin sister who died when she was a teenager. These nightmares have Grace questioning what is real and what is not, and she starts to spiral into madness. When Jackie accuses Grace of an unthinkable act, Grace starts to question everything she thought she knew. The ghosts from her past and her mother cause Grace to spiral further into madness and the outcome will be deadly.
All I can say about this book is, WOW! Stage did an amazing job of creating a story that made me question what I was reading. When Grace started having her nightmares, she became such an unreliable character and I loved that. I was not sure what was true or made up in Grace's mind. I also had a lot of sympathy for Grace as we learned about her childhood. Her twin sister had Cerebral Palsy and it was mostly Grace that took care of her. She loved her sister so much, even though her sister was not very nice at times.  There were so many times I just wanted to give her a big hug.
What to say about Grace's mother, Jackie? There were a few times I thought Grace was being a bit hard on her, but then she would go and do something, and I was like nope. LOL! Jackie clearly liked to cross boundaries, like rearranging things in the house, and when Grace's best friend, Miguel, was able to come over, Jackie would tell embarrassing stories from when Grace was a child. So yeah, I had a love/hate relationship with her.
Mothered had my adrenaline on full speed with all of the twists and turns, as well as the claustrophobic atmosphere with being in lockdown during Covid-19. I had forgotten what it was like to not be able to leave the house and Zoje Stage did a great job of bringing all those memories back.  Mothered was one of my most anticipated books of 2023 and I am happy to say it did not disappoint!  4 ½ stars
What Lies in the Woods
Goodreads
Author: Kate Alice Marshall
Publication Date: January 17, 2023
Publisher: Flatiron Books
I have never read anything by Kate Alice Marshall, but when Goodreads suggested What Lies in the Woods as a book I would like, I decided to give it a read since it sounded right up my alley. And I am very happy to report that Goodreads was right, I loved this book.
Eleven-year-old Naomi and her 2 best friends, Cassidy and Olivia, loved to spend their summer roaming in the woods playing a game they made up called the Goddess Game.  But one day Naomi was attacked and stabbed seventeen times. She miraculously survived and the testimony of all three girls put away a serial killer. They were considered heroes, but they were really liars.  Twenty-two years later, the man they helped convict dies in prison. It should be a happy time for them, but the lies they told all those years ago start to unravel. Olivia wants to tell the truth and Naomi wants to find out the truth about what really happened in those woods. But telling and finding out the truth will have a very dangerous outcome.
I loved how broken and flawed Naomi, Olivia and Cassidy were. Their lives were never the same after that summer. Not only did Naomi have physical scars from the attack, but she also had emotional ones as well and rightly so. She was such a strong character. Naomi does not really remember the attack, and even though she identified her attacker, she is now starting to have doubts. As she starts to dig into what happened, she uncovers things that make her doubt everything she thought was the truth. I loved how determined she was in finding out the truth, even if doing so could potentially land her in jail.
During that summer the girls found some bones in a ditch hidden under a boulder. They never told anyone what they found and named these bones, Persephone, the Greek Goddess. Olivia has always had emotional problems, and the events of that summer just escalated them. Olivia figures out who the bones really belong to, and she wants to tell the authorities, but Naomi and Cassidy are against that. Olivia keeps pushing this issue, she has lived with this and the truth about that summer for too long and she just cannot take it anymore. But revealing the truth will put Olivia's life in danger. I had such sympathy for Olivia. She was just so broken and I just wanted to give her a big hug.
Cassidy was probably the more stable of the girls, but boy did she have secrets. I never warmed up to Cassidy and I didn't trust her.
I loved the dark creepy atmosphere of this book, as well as all the twist and turns. I thought I had things figured out and then a plot twist would happen to take me in another direction.  The ending had me on the edge of my seat and my head spinning as things were revealed. I loved What Lies in the Woods and I definitely want to check out more books by Kate Alice Marshall.  4 stars
https://thebookishlibra.com/wp-content/uploads/2021/01/Thriller-Thursday.jpg
800
800
Sharon
https://thebookishlibra.com/wp-content/uploads/2018/06/trimmed-Copy-of-Bookish-Logo-copy.png
Sharon
2023-03-09 05:45:42
2023-03-08 10:36:19
Thriller Thursday Reviews: Mothered & What Lies in the Woods