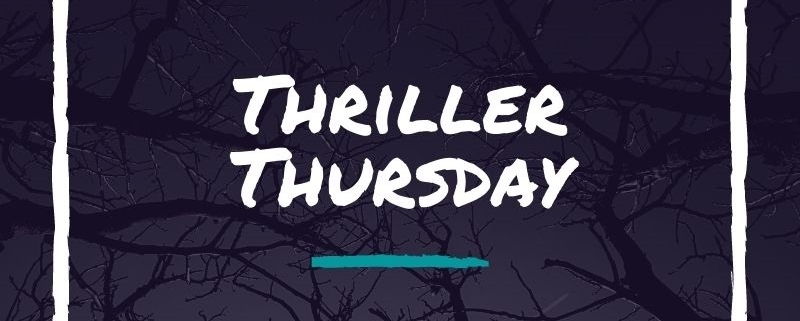 Thriller Thursday Reviews: The Last Invitation & No Place To Run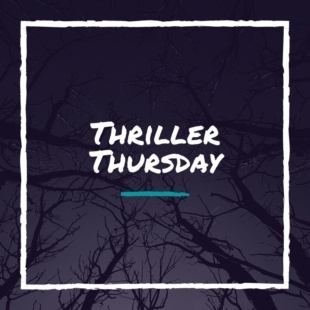 Happy Thriller Thursday! Yup, it's me Sharon.  This week I am happy to share my thoughts on Darby Kane's, The Last Invitation and  Mark Edwards', No Place To Run.  Both of these books were fast paced thrillers that kept me on my toes.
The Last Invitation
Goodreads
Author: Darby Kane
Publication Date: December 6, 2022
Publisher: HarperCollins
"They meet the second Tuesday of every month and vote…and then someone dies." That line in the synopsis of Darby Kane's latest book, The Last Invitation, really grabbed my attention. I love a good thriller with a bunch of power-hungry women who think it is up to them to provide justice when the courts don't.
The Sophie Foundation is made up of seven powerful women, who meet over cheese and wine and review the files of men who have behaved very badly, but never got the justice they deserved. Over the past few years some very prominent men have died via a series of fluke accidents and suicides.
Jessa Hall is a lawyer who is at the lowest point of her career, so when she receives an invitation to join The Sophie Foundation she jumps at the chance. Jessa is more than ready to make the bad guys lose.  But Jessa soon realizes she may not be ready to go as far as the foundation expects her to go and that trying to leave the group is dangerous and could cost her her life.
Gabby Fielding's ex-husband has just died from an apparent suicide. Gabby does not believe he would commit suicide and when she starts to push for an investigation into his death, she finds out that there is more to the story. As she pushes forward to find the truth she puts herself, her daughter and brother in-law in danger. Gabby and Jessa are frenemies but realize that to take the Foundation down, they need to work together.
There is so much I want to say about what happens in this book but cannot without spoiling things. I had a love/hate relationship with both Gabby and Jessa. They were both badass, strong women. I liked Gabby more; she was determined to get to the bottom of her ex-husband's death, even though their divorce was anything but amicable. I didn't warm up to Jessa until the end. She was a bitch. LOL!  She didn't play by the rules and crossed the lawyer ethical line a lot of times and always found a way to justify it. I really enjoyed watching both Gabby and Jessa work together when they teamed up. Neither trusted the other one, which made for some very tense moments. I really hoped that they would be able to overcome their differences and reveal the truth about the foundation, as well as survive the process. They also had a lot of great back and forth banter that made me chuckle at times.
The Last Invitation was a fast paced read that had a lot of twists and turns that kept me guessing. There were a couple of twists at the end that made my jaw drop and also put a tear in my eye.  4 stars
No Place to Run
Goodreads
Author: Mark Edwards
Publication Date: June 21, 2022
Publisher: Thomas & Mercer
Mark Edwards' latest novel, No Place To Run, follows Aidan Faith in his search for his missing teenage sister, Scarlett. Scarlett went missing two years ago when she was visiting Aidan in Seattle. There was no trace of her, and the case went cold, but Aidan never gave up. When an older woman sees a girl running in a forest clearing in Northern California, she is certain it is Scarlett. After this woman contacts Aidan, he heads to the small town in California, where he meets Lana, who is searching for answers to her brother's death. As Aidan and Lana start to uncover clues as to what happened to these two teens, they are met with locals who will do anything to keep them silent and protect the truth about what is going on.
I really loved both Aidan and Lana. They were both determined to find out what happened to their siblings no matter what. Aidan is wracked with guilt over his sister's disappearance; he was supposed to be protecting her and he feels like he failed. I loved the brotherly bond he had with Scarlett and the fact that he never stopped searching for her. Lana's brother died in the forest fires that were sweeping through California a year ago. Lana does not believe for one minute that her brother would have been in the forest while they were burning, and she is determined to find out what really happened to him.  Lana was one tough cookie; she did not take any crap from anyone, and she was not afraid to push buttons if it would get her to the truth. She also had me chuckling a few times with her witty banter.  I also really liked the chemistry between Aidan and Lana. You could tell they were attracted to each other, but they did not give into any temptations because they had a higher purpose in finding their siblings. The whole time I was reading I was hoping they would both make it out okay so they could pursue a relationship.
I don't want to say too much about what happened to Aidan and Lana's siblings, but I will say that if you add lots of gun fire, car and foot chases, drugs, and cult like activities, you get one fast paced read with lots of twists and turns.
While I did think the conclusion was a tad over the top, I still really liked No Place To Run and think that Mark Edwards did a great job on creating a story that kept my adrenaline running throughout the book.  3 ½ stars
https://thebookishlibra.com/wp-content/uploads/2021/01/Thriller-Thursday.jpg
800
800
Sharon
https://thebookishlibra.com/wp-content/uploads/2018/06/trimmed-Copy-of-Bookish-Logo-copy.png
Sharon
2023-02-09 05:45:35
2023-02-08 10:17:29
Thriller Thursday Reviews: The Last Invitation & No Place To Run