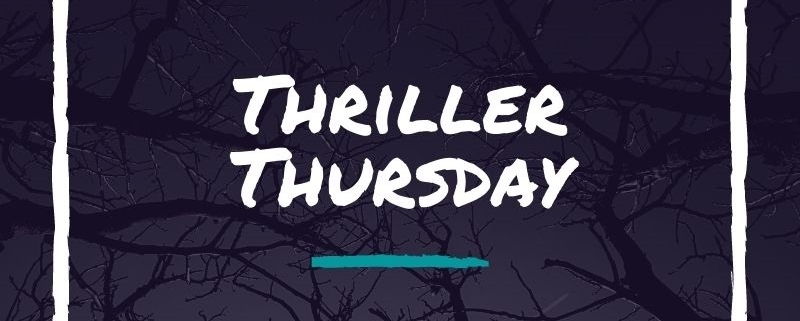 Thriller Thursday Reviews: The Drift & Find Her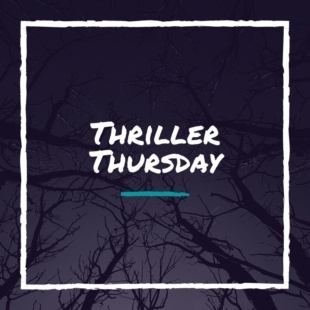 Sharon here with another edition of Thriller Thursday.  Both of the books I am reviewing this week take place during a snowstorm and since it is winter and cold here, they were the perfect settings to read while curled up on my couch under a blanket. 🙂    Here are my thoughts on C.J. Tudor's, The Drift and Sarah A. Denzil's, Find Her.
The Drift
Goodreads
Author: C.J. Tudor
Publication Date: January 31, 2023
Publisher: Ballantine Books
C.J. Tudor is a must-read author for me. I have loved every one of her books and her newest book The Drift is no exception. Set in the dystopian future, there is a highly contagious and deadly virus ravaging the world and it is winning, but atop a ski resort is "The Retreat", a chalet that has been converted into a scientific center that is working on vaccines to combat the virus.  The Drift is a story of survival that follows Hannah, Meg, and Carter as they try and survive long enough to reach The Retreat.
This story is told from the POVs of Hannah, Meg, and Carter. Each has their own survival story, all set during a snowstorm. I could not wait to find out how and when their stories would merge. When I found out how they merged, I was blown away! Tudor did an amazing job in laying out these three different settings, all the while keeping me in the dark on the outcome.
Hannah and some of her exclusive boarding school classmates were on their way to The Retreat, to keep them safe as the virus started infecting people at their school, when the bus they were on crashed. Hannah and a handful of others survive the crash, but they are trapped inside with no way to call for help. Even if they do manage to escape the bus, there is a storm raging outside and evil lurks in the woods. To survive they need to work together. I loved Hannah. She was a strong and very smart young woman. Her father is a scientist who is working at The Retreat, but we soon learn that her father is not a loving family man.
Carter works at The Retreat, but the generators have started to act up and with each waver the safe confines of The Retreat are threatened. When we first meet Carter there are only a few people left at The Retreat and the number dwindles quickly as the virus and the evils from the outside world penetrate the walls. I loved Carter as well. He was another strong character. He is not without his faults though and he did some not-so-great things, but the reasons he did what he did make up for it.
When we first meet Meg, she and five others awaken in a cable car suspended high above the ground. At first, they do not know where they are but then they remember they were on their way to The Retreat. As the temperature in the car drops, this group needs to figure a way out before they all die. And yes, I loved Meg too. Meg is a former police officer who lost her daughter to the virus ten years ago. She has had a tough time since her daughter died and I had so much sympathy for her.
Tudor did a great job of creating three separate settings and bringing them and the characters to life. This book had twists and turns that kept making my jaw drop. There were some gruesome and bloody scenes, so if you are squeamish be advised. The Drift is a wild ride of survival, that will keep you on the edge of your seat and guessing to an amazing ending.  4 ½ stars
Find Her
Goodreads
Author: Sarah A. Denzil
Publication Date: November 1, 2022
Publisher: Sarah Dalton
I liked the premise of Sarah A. Denzil's newest book Find Her, an isolated hotel hosting three weddings during a snowstorm on Christmas day, three missing brides and three dead bodies. Yup my type of read and I am happy to say Find Her lived up to the hype I created in my mind.
Lucy is engaged to Henry, whose first wife died after falling down a flight of stairs. His teenage son Jacob does not like Lucy and is looking for any opportunity to get rid of her.
Mila is engaged to Rafael and their life together has been perfect, until his parents started insisting that Mila sign a prenuptial agreement which she is dead set against. Mila has an end game, but her past is starting to catch up to her and her plans need to be altered and fast before anyone finds out who she really is.
Claire is engaged to Adrianna and they cannot wait to get married, but someone is stalking Claire and making both of their lives miserable. Claire served on a jury for a gruesome murder and now someone is sending her photos from the crime scene, and she is sure it is the brother of the man she helped convict.
This book is told from multiple POV's that lead up to the wedding and also the POV of one of the brides that is missing during the day of the wedding. I think Denzil did a great job of presenting so many views without having things get too complicated. I loved how she was able to bring each character to life and smoothly jump to each POV. Each of the characters had some sort of secret and I loved getting the bits of information on them and then trying to figure out what was going on. I especially liked the chapters from the unknown bride and trying to figure out who she was.
Out of all the characters Mila was my favorite. She was the more complex of them all. I also felt she was the strongest of the brides. I liked Claire and Lucy, but I did think they were a bit whinny at times. Yes, Claire had a psycho stalker after her and Lucy had a weird stepson following her, but I wish they could have been a bit more assertive. I think Mila jumped out at me more because she had more of a mystery to her and I couldn't wait to find out what her end game was.
I know I didn't say much of what went on in this book, but I don't want to give anything away. Find Her starts off as a nice even paced read and by the end of the book the tension and pace picks up to full steam full of twists and turns.  4 stars
https://thebookishlibra.com/wp-content/uploads/2021/01/Thriller-Thursday.jpg
800
800
Sharon
https://thebookishlibra.com/wp-content/uploads/2018/06/trimmed-Copy-of-Bookish-Logo-copy.png
Sharon
2023-02-23 05:45:09
2023-02-22 10:36:23
Thriller Thursday Reviews: The Drift & Find Her