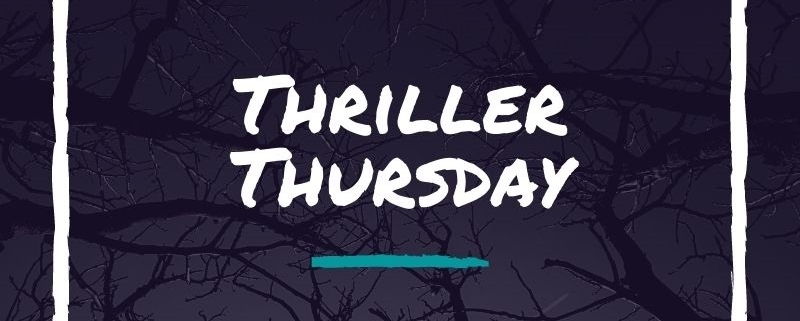 Thriller Thursday Reviews: Not A Happy Family & The Perfect Family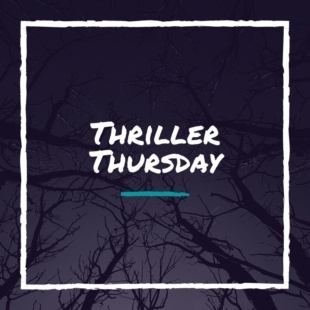 Happy Thriller Thursday!   Sharon here, and this week's theme is dysfunctional families LOL. Today I am reviewing Shari Lapena's new book Not a Happy Family and Robyn Harding's new book The Perfect Family and let me just say, I thought my family had some issues but compared to the families in these books, my family looks like The Brady Bunch 🙂
Not a Happy Family
Goodreads
Author: Shari Lapena
Publication Date: July 27, 2021
Publisher: Pamela Dorman Books
Shari Lapena's newest novel Not a Happy Family follows the dysfunctional wealthy Merton family. Fred and Sheila Merton were brutally murdered in their home the night after a disastrous Easter dinner with their adult children, Catherine, Dan and Jenna. As the police begin their investigation, they obviously start with their children, who stand to inherit millions and who each had a motive for wanting their parents dead.
Catherine is the oldest and knew that she would be inheriting the family home one day, that is until their father announced at Easter dinner that he was selling the house.
Dan has never had a good relationship with his father. Dan expected to take over the family business one day, that is until Fred sold it because he didn't think Dan would be able to handle running it. So now after a few bad investments Dan needs money and asks his father for a loan on the night of Easter only to have his father tell him in no uncertain terms No!
Jenna is an artist; she likes to sculpt images of women's anatomy, much to her parents' dismay. She gets a monthly allowance from her parents. But they have decided it is time to cut her off.
Fred was not the best father. He got great joy in causing emotional pain to his children. And Sheila was not a very comforting mother; she left that job to their housekeeper Irene. So, it was not very surprising that the children were not overly devastated by their parents' death.  They all have alibis for the night their parents died, well according to each of their spouses they did.  But those alibis are soon unraveled.
The siblings are not extremely close, but when the police start narrowing their suspicions onto them, they do rally around each other. Even though they figured one of them was the killer and they could have easily thrown each other under the bus, they stuck together. They figured which ever one of them was the killer did them a favor by getting rid of their toxic parents and made them all rich at the same time. Okay it was a bit of a twisted way of thinking, but hey they are family and are sticking together.
I liked the perspectives we got from each of them and watching them sweat when the investigation got to close to one of them.
As the police keep hitting walls as they try and figure out which of the siblings is the killer, they get some help from Fred's sister Audrey. She has never really liked Catherine, Dan and Jenna, so she is more than happy to spill all the family secrets. And the Merton's have a lot of secrets.
I really cannot say much more because I don't want to spoil anything, I will say this book was full of twists and turns that had me all over the place on who I thought did it. Every time I thought I had it figured out, a twist would happen to point me in a different direction. I was completely clueless when the killer was finally revealed.  And without giving anything away, I love how Shari Lapena ended this book.
If you like stories that center around dysfunctional families and that keep you guessing throughout, I recommend Shari Lapena's Not a Happy Family.   4 stars
The Perfect Family
Goodreads
Author: Robyn Harding
Publication Date: August 10, 2021
Publisher: Gallery Books
Robyn Harding's newest novel The Perfect Family, is full of unlikeable characters and a train wreck of a family, and I enjoyed every minute of it.
The Perfect Family follows the Adler family, Thomas, a real estate agent; his wife Viv, an interior designer; their twenty year old Son, Eli; and seventeen year old daughter, Tarryn. Thomas and Viv have tried to create the image of a perfect family, from their jobs, their cars, their home, and their children. But their perfect world is about to come crashing down. One morning when they wake up, they find their house has been egged. Thomas insists that it is just teenagers. But then a smoke bomb is thrown at their house, their car tires are slashed, and someone has set fire to their hedges. The police cannot help them since they don't know who is doing this and even the surveillance cameras they installed only show a shadowy figure in a hoodie. Why is someone targeting the Adlers? Well, the answer to that question lies in the secrets they each have.
I don't want to give much away about what secrets they each have. Even though they are not real spoilers, I think it is still best to figure them out on your own because as each family member's secret is revealed to the reader it adds more to the mystery to who is behind the attacks on the Adler family.  As each secret was revealed, I would switch my thinking on what I thought was going on and why.
The Adlers are such a dysfunctional family and none of them came across as sympathetic, even after their secrets were revealed. They are all so sure that their secret cannot be the reason the attacks are happening, that they are all quick to point the finger at each other. Tarryn had the finger pointed at her the most. Her parents were so sure that these pranks were the act of teenagers, so it had to be someone that she made mad at some point. When I learned each of their secrets all I could think of was "You are blaming Tarryn when you are hiding that?" They were all such hypocrites.
I love how Robin Harding slowly revealed bits of information, it wasn't all just a big data dump. She had my attention fully as I couldn't wait to find out more about each of the Adler's secrets and what else was going to happen to them. And even though I don't think any of the characters were very likeable, I love how Harding gave them each a voice. The book is told from each of their POV's and I really liked getting into their thoughts and couldn't wait to find out what they were hiding.
The Perfect Family was a suspenseful read, with many twists that will keep you guessing until the end. If you are a fan of Robin Harding, I think you will enjoy this as much as I did.  3 ½ stars
https://thebookishlibra.com/wp-content/uploads/2021/01/Thriller-Thursday.jpg
800
800
Sharon
https://thebookishlibra.com/wp-content/uploads/2018/06/trimmed-Copy-of-Bookish-Logo-copy.png
Sharon
2021-09-02 05:45:46
2021-09-01 14:49:24
Thriller Thursday Reviews: Not A Happy Family & The Perfect Family