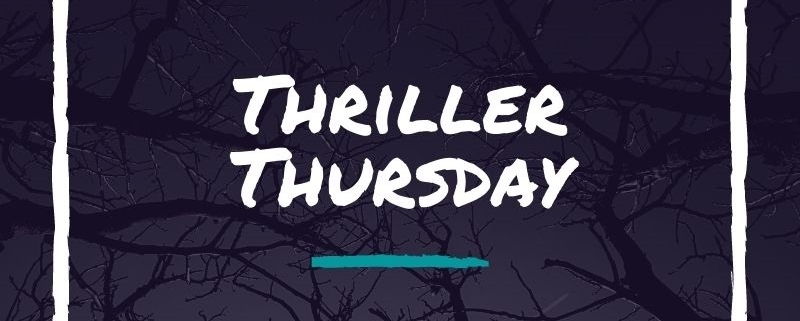 Thriller Thursday Reviews: Where They Wait & All These Bodies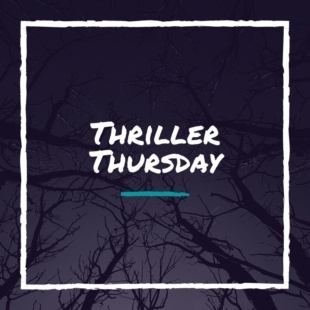 Hi everyone. Welcome to another edition of Thriller Thursday with Sharon. 😀  This week I am happy to share my thoughts on Scott Carson's, Where The Wait and Kendare Blake's, All These Bodies. Both of these books were more on the side of Supernatural Thrillers, and I really enjoyed them.
Where They Wait
Goodreads
Author: Scott Carson
Publication Date: October 26, 2021
Publisher:  Atria/Emily Bestler Books
I read Scott Carson's debut thriller The Chill a couple of years ago and while I liked it, it didn't knock my socks off.  But I was still eager to read his newest book While They Wait, and I am very happy to report that this book exceeded my expectations and I'm already looking forward to his next book.
Nick Bishop is a war correspondent who has recently been laid off from the newspaper he works for. Nick gets a call from his longtime friend who tells him that there is a job waiting for him to write a profile for a new mindfulness App called "Clarity" if he wants it. Nick needs the money, so he heads back to his hometown in Maine. Nick uses the App and at first it seems like just a retread of Apps already out there, with relaxing white noises and guided meditation. But then there are the "sleep songs" with a woman's hauntingly beautiful voice, but really disturbing lyrics. After listening to the sleep songs, Nick starts having very vivid nightmares that even start to affect him when he is awake. Nick soon learns that the profile he was hired to write is just a ruse and it is Nick that the creator of Clarity, Bryce Lermond, really wanted. Though he has no memory of it, Nick is the only person still alive out of twenty people who have heard these songs.
I don't even know how to explain what I loved about this book without giving away any spoilers. This book has a creep factor of ten! When I first started reading, all I could think of was "Well remind me not to download any relaxing apps." LOL. And then the more I got into the book and the creepy factor increased, I was ready to delete any and all apps on my phone, relaxation or not. Hahaha.
Scott Carson did a great job of bringing all the characters to life. All of the characters flowed so well together.  I also really got a kick out of how Carson used the Northeast accent in his writing. I live in Massachusetts, which is only a couple of hours from Maine, and I visit there often. We like to drop our R's, so 'car' becomes 'cah', things like that. So I had no problem when the locals were speaking in the book, but some not used to it may have a bit of a hard time understanding what was written.
As well as being a creepy thriller, Where They Wait is also a supernatural tale. There are ghosts that haunt Nick while he is asleep and awake and there is also mind and memory manipulation going on, which just added to the creepiness.  3 ½ stars
All These Bodies
Goodreads
Author: Kendare Blake
Publication Date: September 21, 2021
Publisher: Quill Tree Books
I have had Kendare Blake's newest book, All These Bodies, on my to read list since last August.  I really enjoyed her Three Dark Crowns series but kept putting off reading this book in favor of newer and more anticipated books that I wanted to read. I am really glad I finally picked this up and read it because I really liked it.
In 1958 a string of murders plagued the Midwest. All of the victims had the blood drained from their bodies, but there was never any blood found at the murder scenes. These murders became known as the "Bloodless Murders."  In a small town in Minnesota, the Carson family are the latest victims in the bloodless murders, only this time a suspect is found at the murder scene. Fifteen-year-old Marie Catherine Hale is found standing in the middle of the Carson's living room and she is soaked from head to toe in their blood.
Seventeen-year-old Michael Jenson, the local sheriff's son, wants to be a journalist, but he never thought that his first assignment would be the biggest story in the country or that he would be pulled into the bloodless murders investigation. But that is just what happens when Marie decides that she will confess and tell everything, but only to Michael. And what a story she tells.
This book is told from the narrative of Michael Jenson. While he is excited at first to have this opportunity, he soon realizes that he is in over his head. Not only due to the information that Marie is telling him, but also because Michael is starting to have feelings for Marie, and he knows that once she is done telling him her story, she is going to be brought to Nebraska to face charges there and will most certainly be put to death. I really liked Michael. He was an easy character to get behind. He was just an all-around good kid who was trying to make sense of the story he was being told, as well as his feelings for Marie. I also liked that Michael had a great support system in both his parents and his best friend. They were there for him when he needed them and stuck by him no matter what.
I also loved the character of Marie Catherine Hale. She was such a complex character. At times she seemed like the child she was and other times she came across as more mature. She was also a very unreliable character. There were times I was not sure if what she was saying was true or not.
All These Bodies may not be for the weak stomached, as there are a few squeamish moments such as when Marie was telling about why there was no blood at the murder scenes, vampires, and drinking of the blood. I did get a bit sad at the end of the book. I was hoping it would have ended differently, but at the same time, I thought it was a satisfying ending, though I did have a question or two.  3 ½ stars
https://thebookishlibra.com/wp-content/uploads/2021/01/Thriller-Thursday.jpg
800
800
Sharon
https://thebookishlibra.com/wp-content/uploads/2018/06/trimmed-Copy-of-Bookish-Logo-copy.png
Sharon
2022-05-19 05:45:09
2022-05-18 19:53:02
Thriller Thursday Reviews: Where They Wait & All These Bodies