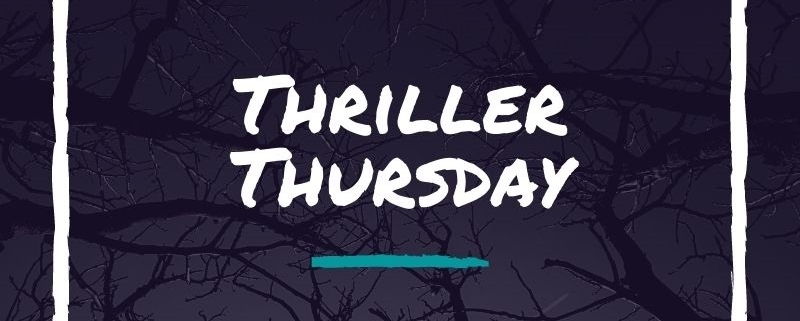 Thriller Thursday Reviews: My Darling Husband & The Second Marriage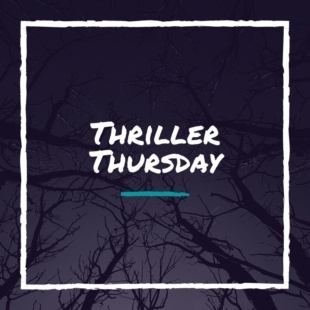 It's Thursday, I'm Sharon, so you know what that means; It's Thriller Thursday! This week I am happy to share my thoughts on Kimberly Belle's; My Darling Husband and Jess Ryder's; The Second Marriage. The common thread with both of these books is a strong female protagonist, whose husband's lies puts their family in danger.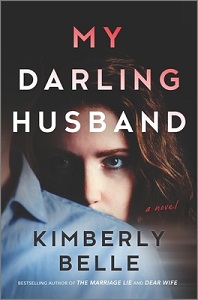 My Darling Husband
Goodreads
Author: Kimberly Belle
Publication Date: December 28, 2021
Publisher: Park Row
Kimberly Belle's My Darling Husband is a tension filled, nail-biter that starts off with a bang and does not let up until the very end.
Jade and Cam Lasky are happily married with 2 children (nine-year-old Beatrix and six-year-old Baxter). Cam is a celebrity chef who owns five restaurants, and he is known as the "Steak King of Atlanta." Their life is perfect, that is until one day when Jade and the children return home and are confronted by a masked intruder who holds them hostage until Cam pays a very specific ransom, in the amount of $734,296. And so sets the scene for a very wild and heart stopping read.
This book takes place over the period that Jade and her children are held hostage and is told from the POVs of Jade, Cam, and Sebastian (the home invader) as well as a TV interview that Cam does that takes place months after the home invasion. From each of their perspectives we get their thoughts and actions regarding what is happening. We also learn why Sebastian has targeted the Laskys and what the significance of the unusual ransom amount is. As the story progresses we find out that Cam has been keeping secrets from Jade and that they are not as financially secure as he has been letting on.
I loved watching mamma-bear Jade. She would do anything to make sure her children survived this ordeal, and that included putting her own life on the line. She never did anything stupid that would put them in jeopardy; she bid her time and thought things through. And when she did act I was like "Yes! You go Jade!"
Sebastian was a character that while I hated him for what he was doing, as we learned more about him and his reasons, I am not going to say that I liked him or justified his reason, but I sort of sympathize with him. He was at the end of his rope and this was the only option he thought he had left. I don't want to say what his reasons were because I think learning about him as you read is the best way to go into this book.
From Cam's POV I could see how much he loved his family and how it was killing him knowing that if he could not come up with the money, his family could die. And in that respect I did sympathize with him. But during the interview chapters, he came across as arrogant to me. Though at the end I did change that opinion of him.
I also have to mention the children. Though we do not get a POV from them, we do get to know them via Jade and Sebastian. I fell in love with them and prayed they would be okay. I loved how strong, stubborn, and brave Beatrix was. She really got under Sebastian's skin LOL.  Baxter was just a cutie. He had me laughing at one point when they were tied to chairs and Sebastian was dealing with Beatrix. Baxter kept trying to get his attention and then yells "The Poop is coming!"
While there were no major plot twists, this book kept me on the edge of my seat and filled me with anxiety the entire time I was reading.  4 stars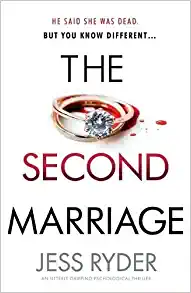 The Second Marriage
Goodreads
Author: Jess Ryder
Publication Date: November 3, 2021
Publisher: Bookouture
When I read the synopsis for Jess Ryder's The Second Marriage, I thought I was going to be in for a wild ride. Though it was not the wild ride I thought it would be, it was still an entertaining read that was full of well written characters and a mystery I couldn't wait to be solved.
Lily Baxendale needed a change, so she accepted a job to home school Edward Morgan's nine-year-old son Noah. Edward is very protective of his son. Their home is practically a fortress and Noah does not have any friends. Noah's mother died when he was three and Edward has one rule, do not talk to Noah about his mother. After only a few months Lily and Edward began dating and then were married, though the honeymoon was over before it even really started. Edward's two adult daughters are very cold to Lily, so cold that when one of them caught the bouquet they wanted to place it on their mother's grave. Talk about awkward! None of Edward's family showed up to the wedding. And Noah tells Lily that Edward is lying to him, "They think I've forgotten, but I remember everything. I know my mummy is still alive."  Then Lily discovers that Noah has a hidden memory box in the trees by the gate and he is leaving his mother pictures and letters. Not only is he leaving her letters, but he is getting responses back.  As Lily starts digging more into Edward's past she realizes she does not know her husband like she thought she did and that he is lying to her. Lily realizes she has to find out what happened to Noah's mother, not only for his sake, but for hers as well.
I really like the determination Lily had to find out the truth. With the help of her best friend, she was able to uncover some shocking information about Edward. Although there were times I wanted to scream at her because when she would confront Edward about his lies she would believe his explanation. All I could keep thinking was "OMG! What is it going to take for you to stop believing him?" And then there came a plot twist that made her actually stop believing him. Finally! LOL.
I also love Lily's connection with Noah. She was very sweet and caring with him. She really wanted to help him, be it reuniting him with his mother or come to terms with her death. Although she did get on my nerves a few times when Noah would confide in her and she would turn around and tell Edward. I was just like, Ugh! "Stop telling Edward things."
Even though The Second Marriage did not have the WOW! Factor I was hoping for, I still thought it was an enjoyable read and I needed to know what happened to Noah's mother. The tension picked up at the end and had me turning the pages to a satisfying conclusion.  3 ½ stars
https://thebookishlibra.com/wp-content/uploads/2021/01/Thriller-Thursday.jpg
800
800
Sharon
https://thebookishlibra.com/wp-content/uploads/2018/06/trimmed-Copy-of-Bookish-Logo-copy.png
Sharon
2022-01-27 05:45:48
2022-01-25 20:35:15
Thriller Thursday Reviews: My Darling Husband & The Second Marriage