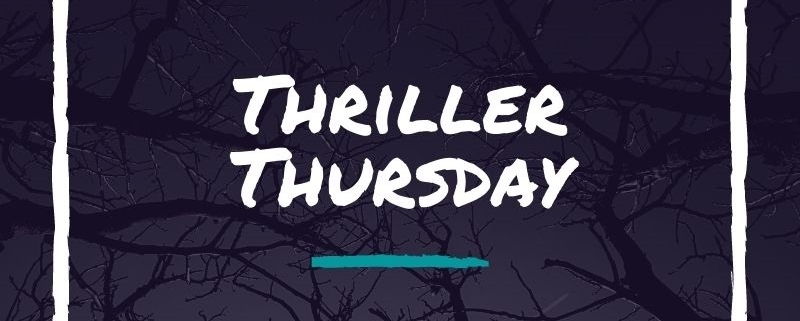 Thriller Thursday Reviews: The Night Shift & Beneath Devil's Bridge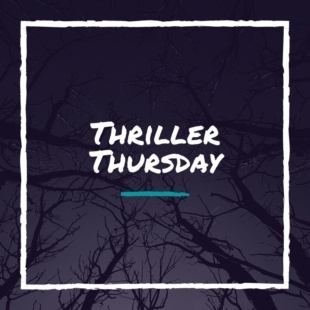 Sharon is back with Thriller Thursday! Sorry it has been a while since I posted my Thriller Thursday reviews, but life just got in the way. But all is good and back on track now. 🙂  This week I am happy to share my thoughts on Alex Finaly's, The Night Shift and Loreth Anne White's, Beneath Devil's Bridge. I loved both of these books. They both involve relooking at old murder cases and figuring out if the original suspect was the correct one. I love this concept in thrillers because it always makes me put on my detective hat. LOL!
The Night Shift
Goodreads
Author: Alex Finlay
Publication Date: March 1, 2022
Publisher: Minotaur Books
Alex Finlay's latest book The Night Shift, was everything I was hoping it would be. This was an edge of my seat thriller, that kept me guessing until the very end. It was also a trip down memory lane for me in regard to the Blockbuster Video store. Oh, the memories of the days of renting VHS tapes!
On New Year's Eve in 1999, four teenage girls were attacked at a Blockbuster Video store in Linden, New Jersey. The only survivor was Ella. The police only had one suspect (Vince Whitaker), but before they could gather enough evidence to charge him, he disappeared and has not been seen since.  It is now fifteen years later and in the same town, four teenage girls were attacked at an ice cream store. The only survivor of this attack was Jesse. Ella is now a therapist and has been called to talk to Jesse and see if she can get any information on who attacked them. The only thing Jesse can remember is that the killer whispered to her "Goodnight, pretty girl." These are the same words the killer whispered to Ella fifteen years ago. Has the original suspect resurfaced after all this time, and if so why? Or is there a copycat on the loose?
The story is told from the POVs of Ella, Sarah Keller and Vince's younger brother, Chris.  All three of these characters will intercept as they each search for the truth, and their lives will be changed forever when the truth is finally revealed.
I really liked Ella. She was a damaged character, how could she not be with what she went through. But she is also a tough and determined character. She has formed a bond with Jesse and wants to do whatever she can to help her.  I also had a lot of sympathy for Ella. The current murders have brought back memories of the night she was attacked. Chris never believed that Vince was the killer in the 1999 murders. He and Ella team up when a mysterious vlogger, who Chris believes is Vince, has turned up in New Jersey.
Those of you who read Alex Finlay's Every Last Fear, will remember FBI Agent Sarah Keller. I loved Sarah in both books. In this book Sarah has teamed up with local detective, Atticus Singh (yes he was named after the character from To Kill a Mockingbird and I loved every time this was referenced), and they are tasked with tracking down Vince Whitaker to see if he has resurfaced. During their investigation they discover that there were a lot of inconsistencies in the original investigation that pertained to evidence that pointed to Vince as the killer. I loved both of their determination to get to the truth.
I cannot really say what happens in this book, because anything I say will just spoil things. I will say though that The Night Shift is full of twists and turns and by the end of the book I was on the edge of my seat.  4 stars
Beneath Devil's Bridge
Goodreads
Author: Loreth Anne White
Publication Date: June 1, 2021
Publisher: Montlake
I have had Loreth Anne White's Beneath Devil's Bridge on my to read list since last May and now that I have finally gotten around to reading it, I am kicking myself for not picking it up sooner.
In 1997, 14-year-old Leena Rai was brutally murdered. Respected family man and guidance counselor, Clayton Jay Pelley confessed to the murder. Rachel Walczak was the detective who investigated the case, and even though there were a lot of loose ends, when Clayton confessed, the case was closed. Now in 2021, True Crime Podcaster Trinity Scott's new podcast "It's Criminal" is focusing on Leena Rai's murder. In a series of exclusive interviews, Clayton is ready to tell what happened that night. But no one expects it when Clayton says he did not kill Leena. Is Clayton lying now? Or was he lying then? And if he didn't kill Leena, then the actual killer is still roaming free.  As Clayton reveals more about what happened that night, it becomes clear that a lot of people in Twin Falls are keeping secrets.
I love how this story was presented from two different POV's and timelines. From Rachel's POV we get both timelines. In 1997 we get to follow Rachel as she investigates Leena's murder and in the present we follow her as she tries to make sense of why Clayton would now recant his confession and the consequences this has on her original investigation and the loose ends that were never followed-up on.  From Trinity's POV, we follow her as she tries to interview everyone who was connected to the original investigation, as well as her interview with Clayton.
I thought all the characters in this book were very well written. All of the characters had flaws and secrets they were hiding, from the teenagers that were classmates of Leena's to Rachel and even Trinity. I really cannot say what any of the secrets were, as that would just spoil things. I will say I kept thinking I had things figured out, but then a secret would be revealed that would push me in a different direction.
I also loved how Loreth Anne White was able to bring Leena to life. From both timelines we were able to get to know Leena through interviews that were done with her family and peers. I felt such sadness for Leena. She was an unpopular girl that was just trying to fit in.  She was also a talented girl with dreams and wanted to leave her mark on the world.
Beneath Devil's Bridge starts off with a bang with the murder of Leena and does not stop. It is full of twists and turns that will keep you guessing until the very end. The only real issue I had with this book is that there were a lot of secondary characters to keep track of and I got a bit confused on who was who. But other than that, I would definitely recommend Loreth Anne White's Beneath Devil's Bridge.  4 stars
https://thebookishlibra.com/wp-content/uploads/2021/01/Thriller-Thursday.jpg
800
800
Sharon
https://thebookishlibra.com/wp-content/uploads/2018/06/trimmed-Copy-of-Bookish-Logo-copy.png
Sharon
2022-05-05 05:45:20
2022-05-04 11:26:52
Thriller Thursday Reviews: The Night Shift & Beneath Devil's Bridge