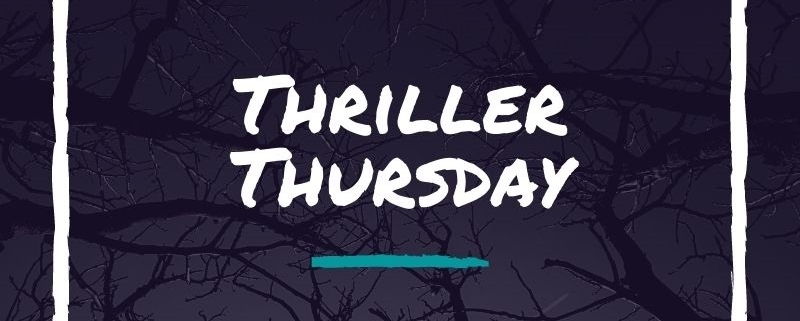 Thriller Thursday Reviews: The Midnight Man & The Wife Upstairs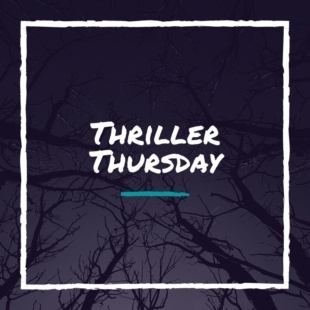 I'm back!! That's right, Sharon here with another edition of Thriller Thursday. Sorry that I have missed a few Thriller Thursday weeks, life just got in the way. But I was on vacation from work last week (well a staycation 🙂 ) and was able to relax, clear my head, and regroup. So today I am excited to share my thoughts on the spooky thriller The Midnight Man by Caroline Mitchell and Freida McFadden's psychological thriller, The Wife Upstairs.
The Midnight Man (Slayton Thrillers, #1)
Goodreads
Author: Caroline Mitchell
Publication Date: October 13, 2021
Publisher: Embla Books
"If you open your door to the Midnight Man, hide with a candle wherever you can. Try not to scream as he draws near, because one of you won't be leaving here…" As soon as I read that line in the synopsis for Caroline Mitchell's The Midnight Man, I knew I had to read it. And I am glad I did. The Midnight Man was a spooky read with twists and turns and I didn't figure anything out until the end.
Twenty-five years ago, Nigel Middleton shot and killed his wife, his 14 year old daughter and 4 year old son before turning the gun on himself. Ever since then their home, Blackhall Manor, has stood vacant and decaying.  Fast forward to the present and it is Halloween night. Five teenage girls have been invited to Blackhall Manor to play the Midnight Man game, but only 4 of the girls make it home. The fifth girl Angelica is found brutally murdered and unfortunately for the other 4 girls, the game is still being played and their lives are in jeopardy.
Detective Sarah Noble has been on leave from the police force for about a year following a scandal involving her husband. Sarah grew up in the small town of Slayton and she more than anyone knows all about the hidden dangers of Blackhall Manor. As she is interviewing witnesses to try and find Angelica's killer, it starts to become clear that Sarah's past is coming back to haunt her and she is the killer's real target.
I really wish I could say more about this book, but I feel that anything I say will spoil things. The story is told from the POV of Sarah and The Midnight Man. Getting the POV of the Midnight Man gave this book a really creepy vibe. I loved reading his thoughts as he observed Sarah and the investigation. I got the chills and the hairs on the back of my neck stood up a few times when reading his POV.
I really liked Sarah; she was a very sympathetic character. She has been through a lot in her life, starting when she was a teenager and then with the scandal involving her husband. The more I learned of her backstory and all that she has been through and overcome, I couldn't help but root for her to solve this case and put all her demons behind her.
I also really liked the secondary characters we get to meet as Sarah is conducting her investigation. Especially 7 year old Elliot, who has the ability to sense things and is able to help Sarah track down one of the girls that goes missing. I just wanted to hug Elliot, he reminded me of the boy from The Sixth Sense and The Ring.
The Midnight Man is a very eerie and spooky story.  From the very first page, which gave me an Amityville Horror vibe, I was glued to this book and couldn't stop turning the pages. Caroline Mitchell gives us a well written story with characters that are very well developed. The Midnight Man is the first book in the Slayton Thrillers series and I cannot wait to see what Mitchell has in store for the next book. 4 stars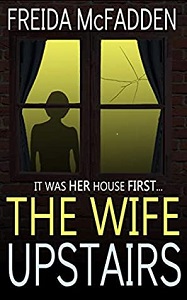 The Wife Upstairs:
Goodreads
Author: Freida McFadden
Publication Date: May 12th, 2020
Publisher: Dreamscape Media
Freida McFadden's new book The Wife Upstairs follows Victoria Barnett and Sylvia Robinson.   Victoria has it all, a loving and handsome husband, a job she loves and a beautiful home. But then she has an accident that leaves her unable to feed or dress herself, unable to walk and with only limited speech. She is confined to a room in her home and needs 24 hour care. Enter Sylvia, who has been hired by Victoria's husband, Adam, to care for her. Victoria has a story to tell but cannot get the words out. Thankfully, she has kept a diary that Sylvia finds and what she reads inside is shocking.
When we first meet Sylvia, she is down on her luck. She has broken up with her boyfriend, is unemployed, and is about to be evicted from her home. A chance meeting with Adam Barnett is about to change all that for Sylvia though. She thinks her luck has finally changed, but little does Sylvia know that moving in to help take care of Victoria has possibly put her own life in jeopardy.
I love how McFadden told this story from Sylvia's POV and also through Victoria's diary. It made me not trust anything or anyone. From Sylvia's perspective, Adam seems to be a very loving and caring husband who would do anything to help his wife. But then we read Victoria's diary and the man she writes about is not the man we are seeing through Sylvia's eyes. According to Victoria, Adam started off as loving but once they married, he turned into a very mean man. He never physically harmed her, but he did mentally.
I was all over the place on who I trusted and who I thought was telling the truth. The more we got into Victoria's diary, the more I suspected that Adam was responsible for her accident. Sylvia was coming to the same conclusion, but when she talked to the housekeeper about Adam and Victoria, she gave a very different perspective on their lives. According to the housekeeper it was Victoria who was the aggressor in their marriage and she was the one that was mentally abusing Adam. I didn't know who to believe, which is what I love in a psychological thriller.
As it got closer to the end the tension really picked up and just when I thought I may have things figured out, Plot Twist! And then right at the end there was another plot twist that I did not see coming.
With so many twists and turns, I cannot say that I really loved any of the characters. How can you when you don't really trust them? LOL. Sylvia made a few questionable choices, but I did like that she was determined to figure out what went on and who was to blame. I did have sympathy for Victoria, because she was stuck in that house and her only way to communicate was through what she had written in her diary.
If you like psychological thrillers that keep you guessing, I recommend you read Freida McFadden's The Wife Upstairs.     4 stars
https://thebookishlibra.com/wp-content/uploads/2021/01/Thriller-Thursday.jpg
800
800
Sharon
https://thebookishlibra.com/wp-content/uploads/2018/06/trimmed-Copy-of-Bookish-Logo-copy.png
Sharon
2021-12-02 05:45:42
2021-12-01 20:49:28
Thriller Thursday Reviews: The Midnight Man & The Wife Upstairs