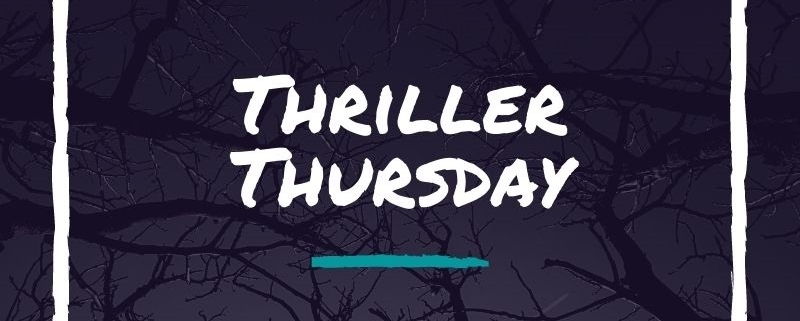 Thriller Thursday Reviews: The Only One Left & The Lie Maker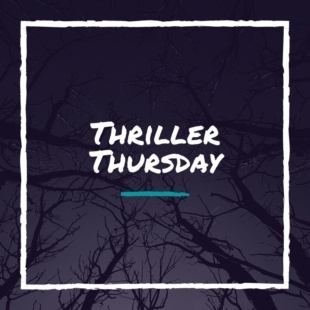 Happy Thriller Thursday. It's me, Sharon and I am thrilled to share my thoughts on two amazing books I have read. Riley Sager's, The Only One Left and Linwood Barclay's, The Lie Maker. I loved both of these book so much. In fact they are both now in my top five reads for 2023 and even though the year is only half over, I know they will be staying in the top five. 😀
The Only One Left
Goodreads
Author: Riley Sager
Publication Date: June 20, 2023
Publisher: Dutton
Riley Sager has done it again with The Only One Left!  I have loved every book he has written, but this one is by far my favorite.
In 1929 the Maine coast was shocked by the murders of the Hope family. The only survivor was seventeen-year-old Lenora Hope, and while she denied killing her family, everyone assumed she did it, even the police, but they were never able to prove it. Lenora has stayed secluded in the cliffside mansion where the murders took place, Hope's End, and she has never spoken a word about what happened that night.  It is now 1983 and Lenora, who is in her seventies, has suffered a series of strokes that have left her unable to speak and is confined to a wheelchair. Lenora's new caregiver is Kit McDeere. Kit really didn't want to take this job, but she had no choice since she is just coming back from being suspended for six months because a patient in her care died. While the police and everyone suspected she had something to do with it, there was no proof. So, Kit and Lenora have something in common. Lenora's only way to communicate is to type on an old typewriter and one night she tells Kit that she will tell her everything that happened that night. But as Lenora gives bits and pieces of the events that happened the night her family was murdered, Kit realizes there is more to the family's massacre than people realize and someone is willing to kill again to keep those events a secret.
Guys, nothing I can say about this book will give it justice. This book was awesome! Sager did an amazing job in creating such an eerie setting in Hope's End. Hope's End was built on a sea cliff, it is deteriorating, and it is only a matter of time before the cliff completely gives way and Hope's End is destroyed.  That part right there gave me the willies. I could not even imagine spending any time in a house that could crumble into the sea at any moment. Add to that, the fact that the blood stains from 1929 are still visible, yup creepy ass setting. LOL!
Riley Sager also created great characters that just jumped off the pages.  I had a lot of sympathy for Lenora. The more I got to know her the more I loved her. I went back and forth on if I thought she really did kill her family.  I also loved Kit. Even though she was at first scared of Lenora, I liked how she pushed those feelings aside and did her job and took care of her. The book is told from Kit's POV, but we also get pages of Lenora's story.  I loved getting Lenora's story and learning what happened that night in 1929.
The Only One Left was an amazingly written mystery/thriller, that kept me glued to the pages from start to finish. There were a few twists at the end that I did not see coming and I never figured anything out. If you are a fan of Riley Sager or are looking for a book of his to start off with, then I wholeheartedly recommend The Only One Left. I do not think you will be disappointed.  5 stars
The Lie Maker
Goodreads
Author: Linwood Barclay
Publication Date: May 16, 2023
Publisher: William Morrow
I have only read two other books by Linwood Barclay, Find You First and Take Your Breath Away, I loved both of them, so I was very excited to read his newest book, The Lie Maker. I now have to say that Linwood Barclay has been added to my "must read author" list. The Lie Maker was everything I was hoping for and more.
When Jack Givins was a child, his father went into the witness protection program. Jack was devastated when his father went away, he wanted to go with him, but his mother did not want to so they stayed to try and live their lives as best they could.  Years later Jack, now grown and a struggling author, is approached by the U.S. Marshalls with an offer that he cannot refuse. They are recruiting authors to write false backstories for people in the witness protection program and they would like Jack to come work for them. At first Jack is reluctant, but then he realizes that this may be his only chance to find his father. The only problem is Jack's father has not been in contact with his handlers and they do not know where he is. Jack is determined to find his father, but the clock is ticking because the enemies his father made still want him dead and in trying to find him, Jack is putting his life and those around him in jeopardy.
I was hooked from the very first page when Jack's father was waiting for witness protection to come and pick him up. The dialog between Jack and his father had my eyes filling with tears. Especially when his father said "Your dad's not a good person. Your dad killed people, son." I immediately loved Jack and just wanted to scoop him up in my arms. During the book we get chapters from before Jack's father was put into witness protection, so we get to see what he was like and what he did and why. The more I learned about him, the more I liked him and sympathized with him. Sure, he killed people, but he loved his son and was doing what he had to do to protect him and give him a good life.
I don't want to say too much about what happens because I don't want to spoil anything. But I will say that as Jack started his quest to find his father, I was on the edge of my seat. I was rooting for him to be able to find his father, but I was also afraid for his safety.
I also loved Jack's girlfriend, Lana Wilshire. Lana is a reporter, and she is investigating two seemingly nonrelated murders of a retired judge and a nurse. The mystery of these deaths just adds to the suspense of this book.
As the book progressed, the tension ramped up and I could feel my anxiety level increase.  There were twists and turns as well that kept me guessing to a shocking ending that I did not see coming and also put a few more tears in my eyes.
If you are looking for a mystery full of twists and turns, with characters that you will love and be rooting for, then I definitely recommend The Lie Maker.  4 ½ stars
https://thebookishlibra.com/wp-content/uploads/2021/01/Thriller-Thursday.jpg
800
800
Sharon
https://thebookishlibra.com/wp-content/uploads/2018/06/trimmed-Copy-of-Bookish-Logo-copy.png
Sharon
2023-07-13 05:45:36
2023-07-12 10:45:18
Thriller Thursday Reviews: The Only One Left & The Lie Maker