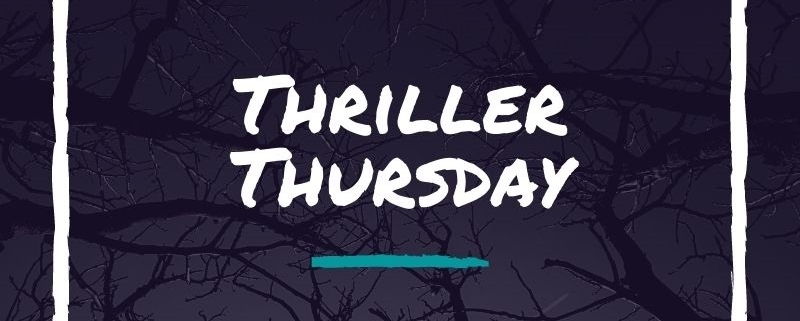 Thriller Thursday Reviews: The Marriage Act & The Only Survivors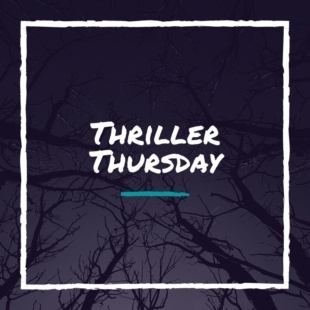 Happy Thriller Thursday!  Sharon here and this week I am excited to share my thoughts on two books that I was very excited to read. John Marrs', The Marriage Act and Megan Miranda's, The Only Survivors. I really enjoyed both of these books and happy they lived up to my expectations.
The Marriage Act
Goodreads
Author: John Marrs
Publication Date: May 2, 2023
Publisher: Hanover Square Press
What if the government issued incentives (IE: better health care, tax breaks, homes in better parts of town) to upgrade your marriage and enter into The Sanctity of Marriage Act, would you take it? Even if they monitored every aspect of your life and used that info to ensure that you and your spouse are still in love? That is the premise of John Marrs' newest book The Marriage Act.
The Sanctity of Marriage Act, known as Smart Marriage, is not all that the government says it is. Sure, if the Audite listening device installed in your home deems your marriage healthy, then you are doing great. But if the device senses tension in the marriage then things can get very rocky and you could lose all of your benefits, or as some couples found out, your life.
The Marriage Act is told from multiple POVs. Also, throughout the book we get to read pamphlets regarding Smart Marriage. For example: "What is in it for me?" gives all the benefits of a Smart Marriage, "How Does it Work?" gives the definition of each level. I really liked learning about the levels. Level 1: Once the Audite picks up on marriage troubles from the recordings, it will send push notifications with hints on how to improve the marriage. Level 2: If the Audite still thinks you need extra help a Relationship Responder (trained counselor) will be assigned to you to help with one-on-one sessions to improve your marriage. Level 3: If the Audite and relationship Responder feel further support is required, then it will be passed to family court, and they will decide the fate of your marriage.
Roxi is an influencer who is promoting Smart Marriage, the more popular she gets the more her marriage suffers, and she will soon learn the downside to a Smart Marriage.
Corrine is part of the Smart Marriage resistance called Freedom for All. She and her husband Mitchell have not upgraded their marriage and in fact will be divorcing once their twins start college in a few months. I really liked Corrine. She was a strong character, and I was rooting for her all the way.
Anthony works for the government and is very much involved in promoting The Sanctity of Marriage Act. But Anthony does not like where the government is going and wants out. Only problem is, he knows too much, and the government will not let him leave so easily.  I loved how Anthony's conscience got the better of him and he tried to right all the wrongs he did.
Noah and Luca have reached level 2 and have been assigned Jeffrey as their Relationship Responder. But their lives are in danger as Jeffrey is not a stable person and has killed to get what he wants.
I loved everything about The Marriage Act.  This was one wild ride of a book that had me glued to the pages. John Marrs did a great job of creating a story that had me on the edge of my seat, filled with characters that I both loved and hated.  4 ½ stars
The Only Survivors
Goodreads
Author: Megan Miranda
Publication Date: April 11, 2023
Publisher: Marysue Rucci Books
Megan Miranda's The Only Survivors follows a group of high school seniors who survive a deadly bus crash, and the effect their survivors' guilt has had on them.
Ten years ago on a high school field trip, two buses that were carrying students crashed into a river. Only nine students survived the crash: Cassidy (who is the narrator of this story), Clara, Grace, Oliver, Amaya, Joshua, Ian, Hollis, and Brody. They make a pact to never talk about what happened and what they went through to survive.  On the one-year anniversary of the crash, Clara killed herself. After Clara died the others decide to get together every year on the anniversary to help each other cope. They stay in the same place every year, a cabin called The Shallows. But now ten years after the accident another one of them is dead and the safe haven of each other and The Shallows does not feel so safe anymore. Someone is watching them and wants to know what really happened the night of the accident.
I loved the setting of this book.  The Shallows is located in a small town, located on a river and aside from a couple of other houses it is pretty isolated. Add to that the fact that a storm is coming in and washes out the roads and strands them and you have a very creepy atmosphere. There are also strange things happening at The Shallows that start to make the group turn on each other. Cassidy finds a phone on the beach, and it is the same phone number that has sent her mysterious texts. Joshua's medication goes missing and Amaya left The Shallows and is now missing.
There were a lot of characters to get to know in this book and I think Megan Miranda did a good job of bringing them all to life.  The story is told from Cassidy's POV. In high school Cassidy was an outsider, the only reason she is friends with this group now is because of the accident. She has been trying to distance herself from them and had no intension of going to The Shallows this year, but when she heard Ian was dead she had to go. Aside from the pact they all made the night of the crash, Cassidy is also keeping another secret and she can never let anyone know what it is.  We also get chapters from each of the other characters from the night of the accident. I think getting those chapters with bits and pieces about what happened that night really added to the mystery of this book.
The Only Survivors was a slow burn mystery but by the end of the book I was on the edge of my seat and when the final twist was revealed I was shocked!  3 ½ stars
https://thebookishlibra.com/wp-content/uploads/2021/01/Thriller-Thursday.jpg
800
800
Sharon
https://thebookishlibra.com/wp-content/uploads/2018/06/trimmed-Copy-of-Bookish-Logo-copy.png
Sharon
2023-06-15 05:45:01
2023-06-14 20:29:31
Thriller Thursday Reviews: The Marriage Act & The Only Survivors