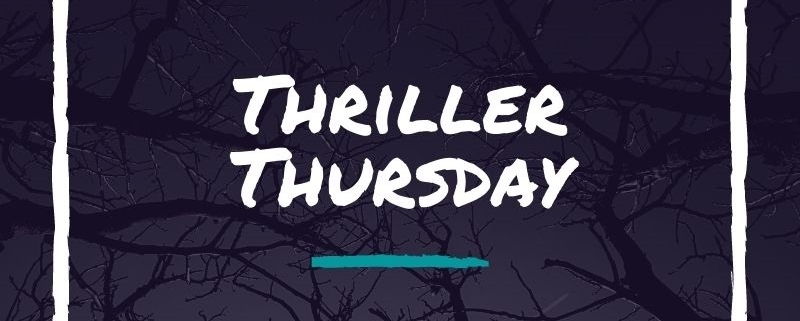 Thriller Thursday Reviews: The Last to Vanish & The Patient's Secret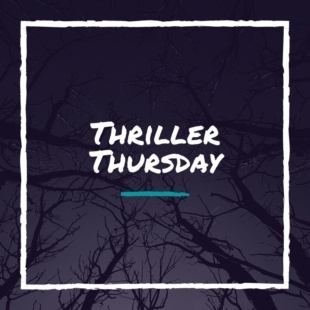 It's Thriller Thursday with Sharon.  I cannot believe it is September already. And with September comes spooky season, well for me spooky season is year round. LOL!  This week I am happy to share my thoughts on Megan Miranda's new book, The Last to Vanish and Loreth Anne White's new book The Patient's Secret. I enjoyed both of these books very much.
The Last to Vanish
Goodreads
Author: Megan Miranda
Publication Date: July 26, 2022
Publisher: Scribner / Marysue Rucci Books
I have loved all the books I have read by Megan Miranda and her latest book, The Last to Vanish is no exception. The book is set in a small North Carolina mountain town called Cutter's Pass. Cutter's Pass is known for its outdoor activities, especially hiking, with access to the Appalachian Trail. Cutter's Pass is also known for the mysterious disappearance of seven people spread out over twenty-five years. In June 1997, a group of four men known as the Fraternity Four went missing while hiking in the mountains. Alice Kelly went missing in September 2012, last seen at a tavern in town. Farrah Jordan was last seen as she was entering the hiking trail in January 2019. And the last to vanish was Landon West, who was last seen at The Passage Inn in April 2022.
The book follows Abby Lovett, who moved to Cutter's Pass ten years ago and is the manager of The Passage Inn. Though she sometimes feels like she is still an outsider, Abby loves Cutter's Pass. This small town is a very close-knit community that looks out for each other. When Landon's brother, Trey, comes into town looking for answers on what happened to his brother, he stirs up a hornet's nest of secrets that the town has been keeping. Abby and Trey work together to try and find answers on what happened to Landon, but when they start uncovering evidence that leads them closer to the truth, Abby realizes that she does not really know her neighbors in town and all the secrets they are trying to keep hidden.
I really liked Abby. She came to town just after Alice Kelly went missing but was there when Farrah Jordan and Landon West disappeared. She took the investigation and outcome at face value. But when she started working with Trey and uncovered secrets, she kept pushing forward even if she didn't like the direction it was taking. She wanted to be able to give answers to the families of the missing people. I really liked her determination.
I loved the setting of the book as well.  Aside from people disappearing, Cutter's Pass sounded like a great vacation spot. Megan Miranda did a great job of describing the town, that I could visualize the mountains and hiking trails. She made me want to jump in my car and go.
I also like how the book was rolled out. It is broken up into five parts, and with each part we get a look into when each of the people went missing, starting with Landon West, and working backwards. And then in the last part, we get a look into what brought Abby to Cutter's Pass and her connection to the town.
The Last to Vanish is a great mystery with lots of twists and turns that kept me guessing until the very end.    4 stars
The Patient's Secret
Goodreads
Author: Loreth Anne White
Publication Date: March 8, 2022
Publisher: Montlake
Loreth Anne White's newest thriller, The Patient's Secret, is set in a close-knit community of Story Cove and follows the investigation into the death of a female jogger found at the bottom of a cliff. Was it an accident or murder? As the investigation evolves, it is clear that everyone in this community has secrets.
Lily Bradley and her husband, Tom, seem to have the perfect life. They have 2 children, twelve-year-old Phoebe, and eight-year-old Matthew. Lily is a psychotherapist and Tom is a professor at the local university. Lately though, Lily has been on edge. She cannot get over the feeling that she is being watched and she thinks that the terrible secret she has been keeping is about to be exposed and destroy her life as well as the lives of her children. Tom has also been keeping secrets from Lily and those secrets could very well land him in jail for the murder of the jogger.
Free-spirited Arwen Harper and her sixteen-year-old son Joe have recently moved into town. Arwen knows what Lily's secret is and she is determined to expose it. Arwen does not care who gets hurt in the process. While I didn't really like Arwen and her method to expose Lily, once I found out the secret I did sympathize with her a bit.
Detective Rue Duval is leading the investigation into the death of the jogger. But Rue is hiding secrets of her own, and these secrets could alter the outcome of the investigation.  I felt Rue should have recused herself from the investigation since the secrets she was hiding were a conflict of interest. She set her sights on Tom instead of following all the evidence no matter where it led.
My favorite character was Lily and Tom's son, Matthew. He was such a cutie. Matthew loves to take photographs. One day he wants to either be a crime photographer or photojournalist. His bedroom is in the attic, so he secretly photographs people as they go about their day. It is Matthew's photos that actually help crack the case. I just loved watching him sneak around taking pictures of everyone and putting them into his "case" files.
This book is told from many POV's as well as dual timelines, but White does a great job of keeping the flow of the book from getting confusing. We also get some chapters that are excerpts from a true crime story regarding the brutal murder of a family that took place in 1989. I will warn you though, these chapters are graphic and do involve the brutal murder of an eight-year-old boy.
There is not a lot I can say about what actually happens in this book because any thing I say would be a spoiler. But I will say that The Patient's Secret was full of lots of twists and turns and shocking secret reveals that kept me turning the pages.  3 ½ stars
https://thebookishlibra.com/wp-content/uploads/2021/01/Thriller-Thursday.jpg
800
800
Sharon
https://thebookishlibra.com/wp-content/uploads/2018/06/trimmed-Copy-of-Bookish-Logo-copy.png
Sharon
2022-09-01 05:45:16
2022-08-31 19:26:37
Thriller Thursday Reviews: The Last to Vanish & The Patient's Secret