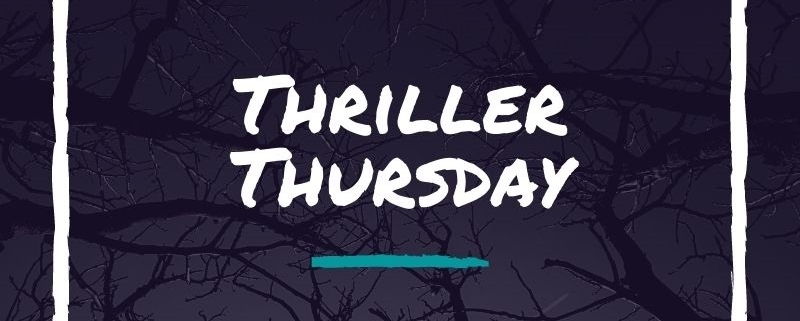 Thriller Thursday Reviews: A Familiar Stranger & The Prisoner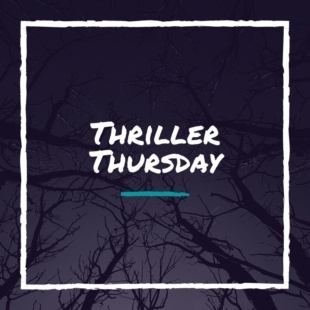 Hey everyone! Welcome to Sharon's Thriller Thursday. I hope everyone is doing well and having a good week with lots of great reading. I'm doing good and have been reading some great books. Today I am happy to share my thoughts on A Familiar Stranger by A.J. Torre and The Prisoner by B.A. Paris.
A Familiar Stranger
Goodreads
Author: A.J. Torre
Publication Date: September 27, 2022
Publisher: Thomas & Mercer
A.J. Torre's A Familiar Stranger follows Lillian Smith, a wife and mother, who is an obituary writer for a local newspaper. Lillian leads a quiet and ordinary life. Then she meets David Laurent in a coffee shop, and feeling restless with her life, Lillian starts an affair with David. Lillian creates a new persona when she is with David, and as their affair intensifies, her lies start to catch up with her and Lillian's two worlds spiral out of control. But Lillian is not the only one leading a double life and someone is going to die.
The first chapter of this book is titled "2 Months Before Death" and that just piqued my interest right away. As the story progresses it gets closer to "the death". The whole time I was reading I was trying to figure out who had died and once we find out who was dead, I was trying to figure out who killed them. I loved how Torre presented the book this way because it just made my investigative brain flip into high gear.
The story is told mostly from Lillian's POV. Lillian is a very complex character who has a very dark sense of humor. She has a Twitter account where she posts murder mysteries, based on past obituaries, to her followers. I also really liked her relationship with her best friend Sam. She could be herself with him. Sam knows all of Lillian's secrets, and because of that, I was watching him with a very cautious eye.
Lillian's husband Mike is also leading a double life. I did not like Mike at all. He was so controlling and condescending when it came to Lillian. He was also very arrogant. He thought he had everything in his life just as he thought it should be. So, it was nice when things started to crumble, and he realized he was not in as much control as he thought.
I wish there was more I could say about this book, but I don't want to spoil anything. I will say, I thought going in that I was going to be reading a domestic thriller, with cheating spouses and lies upon lies, but this book was so much more than that. Yes we have the cheating spouses, but we also have the mystery of who is dead and then who killed said person.
A Familiar Stranger was full of twists and turns that made me stop a few times to get my head around what I had just read. When the person who died was revealed I was totally taken by surprise and the cat and mouse game that played out after had me on the edge of my seat. 4 stars
The Prisoner
Goodreads
Author: B.A. Paris
Publication Date: November 1, 2022
Publisher: St. Martin's Press
B.A. Paris is an auto buy author for me. I fell in love with her books when I read her debut novel Behind Closed Doors a few years ago, so I was very excited when I saw she had a new book, The Prisoner, coming out. While this book was not up there with her other ones, I still enjoyed it and continue to look forward to her next book.
Amelie Lamont lost her mother when she was a small child, and she lost her father when she was seventeen. After the death of her dad, Amelie moved to London where she met her husband, billionaire Ned Hawthorne. Life was good at the beginning of their relationship, but then things take a turn for the worst. Ned is not who Amelie thought he was. Amelie is determined to stick it out though because it will be worth her while to do so.  But then one night Amelie and Ned are kidnapped, and she wakes up alone in a pitch-black room. Who has taken them and why? And why does Amelie feel safer in that dark room than she did with her husband?
This story is told through an alternating dual timeline. It starts out the night Amelie and Ned were kidnapped, and then jumps back to when Amelie was seventeen. I loved Amelie. She was a very strong and determined protagonist, which comes across in both timelines. When she was being held in the dark room, she never stopped trying to find a way out and when she was suddenly on her own at seventeen, she took control and made a life for herself.
The chapters with Amelie trapped in the pitch-dark room really gave me the creeps. I could not even imagine what that must have been like. From the panic Amelie felt when she woke up in that room to the way she navigated around the room, I think Paris did a great job of bringing those scenes to life. I love how Amelie used her other senses in the room. She got the layout of the room by feel and counted steps to figure out where the bathroom door was, as well as where the door her captors would enter was. She also would be very quiet when they came into the room to bring her meals and listened to where they would come and stand and used that advantage for her escape attempts.
I really loved everything about this book up to the ending.  I was not 100% sold on who kidnapped Amelie and Ned and why they did it. I had a couple of different scenarios that I thought would play out. But all in all, I thought The Prisoner was a solid read that kept me guessing and on the edge of my seat for most of the book.   3 ½ stars
https://thebookishlibra.com/wp-content/uploads/2021/01/Thriller-Thursday.jpg
800
800
Sharon
https://thebookishlibra.com/wp-content/uploads/2018/06/trimmed-Copy-of-Bookish-Logo-copy.png
Sharon
2022-12-01 05:45:02
2022-11-30 18:51:40
Thriller Thursday Reviews: A Familiar Stranger & The Prisoner