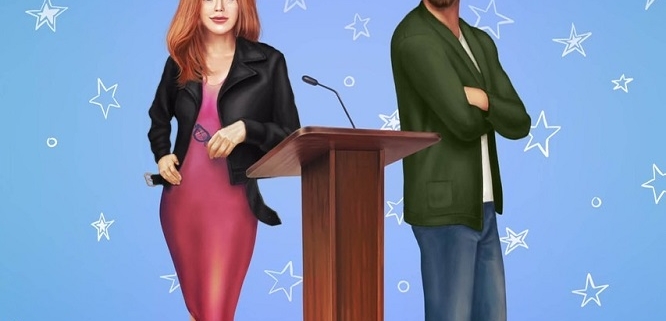 Review: THE INTIMACY EXPERIMENT by Rosie Danan
The Intimacy Experiment
by
Rosie Danan
Also by this author:
The Roommate

Series:
The Roommate #2
Published by
Berkley Books
on April 6, 2021
Genres:
Contemporary Fiction
,
Romance
Pages:
336
Source:
Netgalley
Amazon
|
Barnes & Noble
|
The Book Depository
Goodreads
FTC Disclosure: I received a complimentary copy of this book from the publisher via Netgalley. All opinions are my own.
Rosie Danan's steamy debut The Roommate was one of my favorite romance reads of 2020.  The plot was original, the characters were unforgettable, and the sexy factor was off the charts.  This year Danan has gifted us with The Intimacy Experiment, a companion novel that features one of my favorite characters from The Roommate, former porn star turned businesswoman, Naomi Grant.  I knew I would love The Intimacy Experiment, but what I didn't expect was that I would actually end up loving it even more than the first book!
Naomi and Clara, the protagonist from The Roommate, are co-CEOs of a successful website that educates its subscribers about sexual satisfaction. Naomi has also decided she would like to teach some classes on relationships and intimacy and is looking for a forum where she can make that happen.  As always, Naomi is smart, sassy, and determined to get what she wants, but she's getting frustrated that she can't get anyone to take her seriously.  That is until she meets Rabbi Ethan Cohen at a seminar.  Ethan has been trying to figure out a way to attract more younger members to his synagogue and when he hears Naomi's passionate speech about what she wants to teach, he invites her to design a seminar series on Modern Intimacy.  At first Naomi wants no part of this proposal, but then she reconsiders.  It also doesn't hurt that Rabbi Ethan is super sexy and Naomi is finding it hard to resist his charms.
There's so much I enjoyed about this book but the chemistry between Naomi and Ethan was definitely a high point.  I loved watching Naomi and Ethan design the course together.  Even though they're an unlikely pair, they just worked together so perfectly and the more they worked together, the more they became invested in each other. I loved the contrast between Naomi's feisty independence and Ethan's loyalty and devotion.  Ethan is like a Golden Retriever and I just adored him and wanted Naomi to stop fighting her attraction to him.
If you enjoy romance that is a slow burn, you'll enjoy Naomi and Ethan's journey because fighting their attraction to each other is definitely a big part of the story.  Also, where The Roommate is filled with sexy, steamy intimate scenes, this book features way fewer scenes of that variety.  As much as I enjoyed the romance of Clara and Josh in the first book, I actually preferred the slower pace and the deeper issues involved as Naomi and Ethan were both so conflicted as to whether or not it would be appropriate for them to be together.  I also liked that we got a little insight into the Jewish faith as Naomi, who is also Jewish, decides to take some courses to learn more about the faith she hasn't practiced since she was a child.
One last thing I loved was the Intimacy seminar itself and the way Danan presents it.  It's as if we're attending all of the courses as well.  I loved watching Naomi teach, Ethan sitting in the audience lending his support, and also how enthusiastic the young attendees were as Naomi explores topics such as being honest with yourself and potential dates about what you're looking for in a relationship, how to meet people in the first place, how to take a relationship to the next level, and how to survive a breakup.  I thought the seminar was brilliant and wished I could have taken a course like it back during my single days. It would have made dating life so much easier to navigate!
If you're looking for an original, sexy romance I highly recommend The Intimacy Experiment.  The characters are immensely likable, the storyline is both fun and thought-provoking, and the ending will leave you with a smile on your face.  I loved every page of it and look forward to reading more from Rosie Danan.
https://thebookishlibra.com/wp-content/uploads/2020/12/intimacy-lg.jpg
1000
666
Suzanne
https://thebookishlibra.com/wp-content/uploads/2018/06/trimmed-Copy-of-Bookish-Logo-copy.png
Suzanne
2021-04-05 05:35:56
2021-04-04 22:28:03
Review: THE INTIMACY EXPERIMENT by Rosie Danan