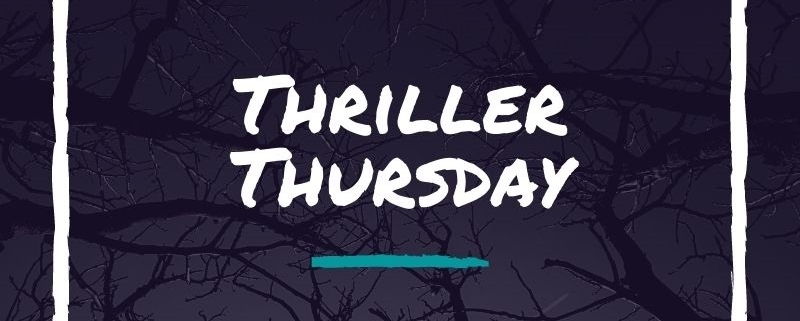 Reviews: Trust Me & Quiet in Her Bones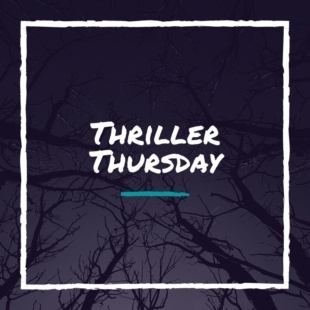 It's Thursday, I'm Sharon, so you know what that means: Thriller Thursday! This week I am sharing my thoughts on Trust Me, by T.M. Logan and Quiet in Her Bones by Nalini Singh, a new author to me. I am happy to say I really liked both of these books.
Trust Me
Goodreads
Author: T.M. Logan
Publication Date: March 18, 2021
Publisher: Bonnier Books
I have been a fan of T.M. Logan since I read his first book Lies and his latest book Trust Me is everything I was hoping for. As with all of his books, T.M. Logan kept me guessing and when I thought I knew what was going on, he would twist things up and pull it in a new direction.
Ellen Devlin longs for a child of her own but has just come from an appointment with her fertility specialist with the news that she is not able to conceive. While on the train home a young woman named Kathryn and her 3-month-old baby, Mia, sits next to her. After striking up a conversation, Kathryn asks Ellen to hold Mia while she takes a phone call.  But as Kathryn walks to a quiet spot on the train to make the call, the train pulls into a station and Ellen is shocked to see her hurrying off the train. As the train leaves the station Ellen is about to alert security but then she finds a note in the baby's bag, "Please protect Mia. Don't trust the police. Don't trust anyone"  Little does Ellen realize that her act of kindness is about to put her life in jeopardy.
I loved Ellen. She both pulled at my heart strings and also had me cheering her on. After she got off the train with Mia, she was planning on taking her to the police, but before she could get there, she and Mia were kidnapped. And when an opportunity arrived where Ellen herself could have escaped, she didn't take it because she would not leave Mia behind. Instead, she fought and was able to get both herself and Mia to safety. She eventually did turn Mia over to the police, but that did not stop her from wanting to make sure Mia was safe. And as more information was revealed about who Kathryn was and what happened to her, Ellen knew that Mia was still in danger and wanted to do whatever she could to make sure she protected her. I loved the momma bear persona Ellen developed for Mia.  Ellen turned into one bad ass woman when she had to and did not back down when danger presented itself. And danger presented itself a few times, in terms of a couple of break-ins at her house and a few unsavory characters Ellen came in contact with.
I really cannot say much more because anything I say will spoil it.  But I will say this book was full of twists and turns that kept me guessing and also had me not trusting anyone besides Ellen. Every time I thought a character could be trusted, the next chapter would have me second guessing myself. And the whole time I was reading I was trying to figure out who wanted to hurt Mia and why?  Let me tell you, my mind was all over the place on the answer to those questions. I had a lot of conspiracy theories going around in my head lol. None of which were correct.
The closer I got to the end of the book I finally did figure out what was going on and who Mia needed protecting from. By the final few chapters, the tension picked up and I was on the edge of my seat and flying through the pages because I couldn't wait to find out how it was all going to end.
4 Stars
Quiet in Her Bones
Goodreads
Author: Nalini Singh
Publication Date: February 23, 2021
Publisher: Berkley Books
I have never read anything by Nalini Singh, but from the eeriness of the book cover and the synopsis, I knew I had to read Quiet in Her Bones. And I am so glad I did, this book had me hooked from the beginning.
One night Nina Rai drove off in her car, along with a quarter of a million dollars and was never heard from again. Her son Aarav has been haunted by his mother's disappearance ever since.  He knows she would never just leave him and he cannot forget the chilling scream he heard the night she disappeared.
Now 10 years later Nina's remains and her car has been discovered hidden deep in the woods near her home. Aarav is now 26 and has temporarily moved back to his childhood home to recover from injuries he suffered in a car accident. After the police rule this a homicide, Aarav vows to find out who killed his mother and make them pay.  And it seems that most everyone in the exclusive cul-de-sac could have had a motive for killing Nina.
I liked how Nalini Singh made Nina come to life through Aarav's memories and also from what he learned from neighbors. We get a good insight into her and she came alive on the pages even though she is dead. While Nina may have been a drunk, cheater and blackmailer, she was also a good friend and loving mother.
Aarav starts his own investigation by talking to his neighbors in the cul-de-sac. Someone must have heard or seen something that night. But the more he talks to his neighbors the more it becomes clear that they all have their own secrets and motives for killing Nina. I was all over the place on my feelings for these people. One minute I would like and trust them, and then something would be revealed to flip me over to not trusting them at all.  I also had suspicions about Aarav as his memories of that night came back to him in bits and pieces. I was praying that he didn't have anything to do with his mother's murder as that would have just destroyed him.
I loved Aarav's relationship with his little sister. Aarav's father remarried 3 years after his mother disappeared and he and his new wife have a daughter, Pari, who is now 7 years old. He may have had his flaws but when it came to his sister, Aarav made sure that she was happy and knew that he loved her. He would read to her, let her sneak some of the candy that he kept in his desk drawer. It was little things, but I loved watching the bond they had.
This was an even paced read, that slowly built up to the conclusion on what happened to Nina that night.  And while I never did figure anything out, I did think the reveal was a bit of a let down. I was looking for more of a "Holy Crap! Didn't see that coming" ending. But I still thoroughly enjoyed my journey in this book.   4 stars
https://thebookishlibra.com/wp-content/uploads/2021/01/Thriller-Thursday.jpg
800
800
Sharon
https://thebookishlibra.com/wp-content/uploads/2018/06/trimmed-Copy-of-Bookish-Logo-copy.png
Sharon
2021-04-29 05:45:02
2021-04-28 19:31:08
Reviews: Trust Me & Quiet in Her Bones