Summer Reading Challenge: Summer TBR Wipeout 2018 – Intro Post
I know I made a post not too long ago talking about challenge fatigue and about how I debating whether or not to continue with my challenges because I was struggling to keep up with the administrative aspects of challenges.  The Summer TBR Wipeout Challenge, hosted by The Candid Cover, however, is actually a challenge that I really enjoy.  It is designed so that there's more focus on reading and less focus on the administrative side.  It's win-win in that sense and so I love it!
Last year when I did this challenge, I was able to knock 12 books off my TBR, so I'm hoping to read 1 or 2 more this time around.  Below is the schedule for the challenge, along with the list of books I'm hoping to read.  It's a mix of books that have been on my TBR for years, some ARCs that I want to get read for July and August, as well as a couple of 2018 releases that I've been meaning to get to and keep setting aside.  I started A Feast for Crows this weekend since it's over 1,000 pages and probably the most challenging book on my list, and it's also the one I'm least confident I'll finish in time. I managed to read over 200 pages on July 1 though, so we'll see how it goes. 🙂
THE SCHEDULE:
June 3- July 5: Sign-ups open!
Week of July 1st: Introductory post- What books are you planning to read this summer?
Week of July 15th: Update post #1- Tell us how your reading has been going so far. What books have you read? Were they enjoyable? What's next on your TBR? Etc.
Week of July 29th: Update post #2
Week of August 12th: Wrap-up post- How did your summer reading go? Did you wipeout some books from your summer TBR?
THE BOOKS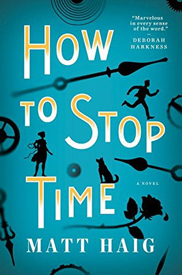 Are you looking to finally knock some backlisted books off your TBR this summer?  Maybe you should consider taking the Summer TBR Wipeout Challenge too.
https://thebookishlibra.com/wp-content/uploads/2017/07/summer-tbr-wipeout-1.png
315
560
Suzanne
https://thebookishlibra.com/wp-content/uploads/2018/06/trimmed-Copy-of-Bookish-Logo-copy.png
Suzanne
2018-07-02 06:00:05
2018-07-02 05:56:16
Summer Reading Challenge: Summer TBR Wipeout 2018 – Intro Post