Top 10 Upcoming Releases I'd Walk into a Lion's Den to Get Early
Top Ten Tuesday was created by The Broke and the Bookish in June of 2010 and was moved to That Artsy Reader Girl in January 2018. It was born of a love of lists, a love of books, and a desire to bring bookish friends together.  Top Ten Tuesday has been one of my favorite memes ever since I started blogging, so huge thanks to Jana for taking over the hosting duties!
This week's TTT topic is Books I'd Slay a Lion to Get Early.  I tweaked the topic a little just because I LOVE lions and even the hypothetical idea of slaying one just made me sad, lol.  But anyway, there are definitely some incredible books coming out that I would do almost anything to get my hands on early, even walking into a den of lions!
Top 10 Upcoming Releases I'd Walk into a Lion's Den to Get Early
* * * * *
 1. THE WINTER OF THE WITCH by Katherine Arden
(This Russian folklore-inspired trilogy has become one of my favorite series and I'm just dying to see how it ends.)
* * * * *
2. MUSE OF NIGHTMARES by Laini Taylor
(After the way Strange the Dreamer ended, I need this book in my life ASAP!)
* * * * *
3. ON THE COME UP by Angie Thomas
(The Hate U Give was one of my favorite reads of 2017 so I truly can't wait to read more from Angie Thomas.)
* * * * *
4. MY PLAIN JANE by Cynthia Hand, Jodi Meadows, and Brodie Ashton
(If this is anywhere near as hilarious as the first book, I'm going to be laughing for days and I can't wait!)
* * * * *
5. ESCAPING FROM HOUDINI by Kerri Maniscalco
(I need more Audrey Rose and Thomas Cresswell in my life!)
* * * * *
6. THE LADY'S GUIDE TO PETTICOATS AND PIRACY by Mackenzi Lee
(Felicity gets a book of her own!!!!!!!)
* * * * *
7. HULLMETAL GIRLS by Emily Skrutskie 
(This one first caught my attention because the author was raised in my home state, but what really makes me want to get my hands on it ASAP is the author's own description of her book, which I saw on Goodreads:  "This is my third book. The closer I look at it, the more I realize it's made of things that scare me. Physical things, like surgery and irrevocable body modification and sci-fi body horror. Abstract things, like being known too well, giving away too much of yourself, and being used. But it's also made of things I love: spaceships, jacked up cyborgs, angry girls, and machines with a little sass in them. I hope it scares you, but you love it too.")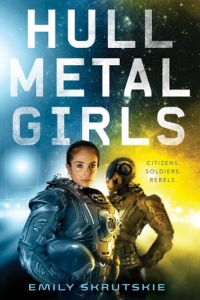 * * * * *
8. CATWOMAN:  SOULSTEALDER by Sarah J. Maas
(It's Catwoman and it's Maas…what more do I need to say?)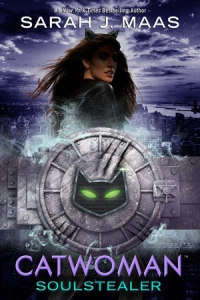 * * * * *
9. VENGEFUL by V.E. Schwab
(How much do I love Schwab?  So much so that I haven't even read Vicious yet and I already want the sequel so that I can binge them together!)
* * * * *
10. KING OF SCARS by Leigh Bardugo
(I quite literally just heard about this one yesterday and have just been sitting here with grabby hands ever since, like GIMME, please!)
* * * * *
Question:  What books would you do just about anything to get your hands on early?
https://thebookishlibra.com/wp-content/uploads/2018/04/lions-den.png
755
753
Suzanne
https://thebookishlibra.com/wp-content/uploads/2018/06/trimmed-Copy-of-Bookish-Logo-copy.png
Suzanne
2018-05-01 05:30:52
2018-04-30 20:44:58
Top 10 Upcoming Releases I'd Walk into a Lion's Den to Get Early