Waiting on Wednesday: Spotlight on How to Make a Wish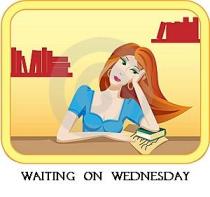 "Waiting On" Wednesday is a weekly event, hosted at Breaking the Spine, which encourages fellow bloggers to spotlight upcoming releases that we're excited about.
My "Waiting On" Wednesday selection for this week is How to Make a Wish by Ashley Herring Blake.  I became interested in this book after learning that it is a coming of age story that explores different kinds of relationships, both romantic and familial.  Specifically, How to Make a Wish explores the relationship between two young women, Grace and Eva, who fall in love with each other, and that their healthy and organic relationship is contrasted with the very unhealthy and complicated that Grace has with her mother.   Based on those early reviews, it sounds like the book will cover a lot of heavy topics, but that it will do so in a beautiful and moving way that will bring you to tears but then will still fill you with hope.  I think it sounds wonderful!
Edited to add:  Since drafting this post, I've received an ARC from the publisher so I'll be reading and reviewing this very soon!  
How to Make a Wish by Ashley Herring Blake
Publication Date:  May 2, 2017
From Amazon.com:
All seventeen year-old Grace Glasser wants is her own life. A normal life in which she sleeps in the same bed for longer than three months and doesn't have to scrounge for spare change to make sure the electric bill is paid. Emotionally trapped by her unreliable mother, Maggie, and the tiny cape on which she lives, she focuses on her best friend, her upcoming audition for a top music school in New York, and surviving Maggie's latest boyfriend—who happens to be Grace's own ex-boyfriend's father.
Her attempts to lay low until she graduates are disrupted when she meets Eva, a girl with her own share of ghosts she's trying to outrun. Grief-stricken and lonely, Eva pulls Grace into midnight adventures and feelings Grace never planned on. When Eva tells Grace she likes girls, both of their worlds open up. But, united by loss, Eva also shares a connection with Maggie. As Grace's mother spirals downward, both girls must figure out how to love and how to move on.
* * * * *
Check out the Advance Praise for How to Make a Wish
"Blake (Suffer Love) skillfully assembles a complex story about the wonders of first love while exploring challenges all teenagers face, such as growing up and gaining independence… a story written with realism and sensitivity." —Publishers Weekly
"This organic, moving romance juxtaposed with a messy, complex mother-daughter relationship is passionately told, with glimpses of optimism appearing through Grace's unshakeable bonds of loyalty. Blake clearly illustrates the impact of adult decisions that disregard the lives of teens, guaranteeing an emotional and relevant read." — Booklist
"Despite the heavy topics addressed, the story never feels hopeless or depressing, as the author writes with nuance and care about her cast of admirably strong, loyal, and resilient teens who face head on the challenges life throws at them." —Kirkus
"A solid romance within a moving portrait of a dysfunctional mother/daughter relationship. Recommended for YA contemporary fiction collections." —School Library Journal
"This is a gorgeous and moving novel of love, connection, romance, mother-daughter relationships, and the way pain inextricably links them all." —Dahlia Adler, BN Teens
"A beautiful book about two girls trying to hold on: to themselves, to each other and to the pieces of their shattered lives. Heartbreaking, hopeful and honest. Blake has written one of most wrenching portrayals of a messy, complicated mother/daughter bond I've seen in Young Adult fiction. Bravo!" —Tess Sharpe, author of Far From You
"A beautiful story about love's paradoxical ability to be the most difficult yet most effortless thing in the world. Ashley Herring Blake breaks your heart for these girls and then stitches it back together with starlit magic." —Dahlia Adler, author of Under the Lights and Just Visiting
* * * * *
I'd love to hear what upcoming book releases you're waiting on this Wednesday? Leave me your link in the comments below and I'll stop by and check out your WoW selection for this week. 🙂
https://thebookishlibra.com/wp-content/uploads/2017/04/how-to-make-a-wish.jpg
1500
1000
Suzanne
https://thebookishlibra.com/wp-content/uploads/2018/06/trimmed-Copy-of-Bookish-Logo-copy.png
Suzanne
2017-04-12 06:31:11
2017-04-12 06:31:11
Waiting on Wednesday: Spotlight on How to Make a Wish