Waiting on Wednesday – Spotlight on We Are Still Tornadoes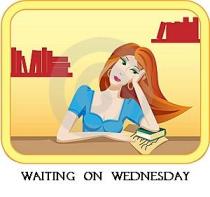 "Waiting On" Wednesday is a weekly event, hosted at Breaking the Spine, which encourages fellow bloggers to spotlight upcoming releases that we're excited about.
My "Waiting On" Wednesday selection for this week is We Are Still Tornadoes by Michael Kun and Susan Mullen.  Okay, so I have to confess that what first piqued my interest in this book was learning that both of the authors graduated from the University of Virginia School of Law. Being a Virginia girl myself, I couldn't help but be a bit curious.  Once I read the synopsis and the advanced praise though, I knew that beyond the initial Virginia connection, this book would be a must-read for me because it is a story of friendship and I'm a sucker for a good story about friends. Also, "set to an awesome 80's soundtrack"?  Heck yeah!
We Are Still Tornadoes by Michael Kun and Susan Mullen
Publication Date: November 1, 2016
From Amazon:
Growing up across the street from each other, Scott and Cath have been best friends for most of their lives. Now they've graduated high school and Cath is off to college while Scott stays at home trying to get his band off the ground. Neither of them realized that their first year after high school would be so hard.
Fortunately, Scott and Cath still have each other, and it's through their letters to each other that they survive heartache, annoying roommates, family dramas and the pressure to figure out what to do with the rest of their lives. And through it all, they realize that the only person they've ever wanted to turn to is each other. But does that mean they should think about being more than friends? One thing is clear: change is an inescapable part of growing up, and we share an unbreakable bond with the friends who help us navigate it…
This funny, extraordinary and deeply moving book―set to an awesome 80's soundtrack―captures all the beautiful confusion and emotional intensity we find on the verge of adulthood…and first love.
Check out this advanced praise for We Are Still Tornadoes!
"Sweet, funny, & heartfelt!" ― Susan Elizabeth Phillips, New York Times Bestselling Author
"Scott and Cath's letters perfectly capture the richness of their relationship. Their unflinchingly honest voices as they navigate the transition to adulthood create the book's emotional resonance. A love story to best friends everywhere. Smart, charming, and delightful." ―Kirkus Reviews
"Cath has a rare combination of self-confidence, spunk, and sarcasm. I love, love, love her character! A realistic look at a teen friendship and growing pains. Go out and get this fun book!" ― Generation G Books
* * * * *
I'd love to hear what upcoming book releases you're waiting on this Wednesday? Leave me your link in the comments below and I'll stop by and check out your WoW selection for this week. 🙂
https://thebookishlibra.com/wp-content/uploads/2016/08/We-Are-Still-Tornadoes.jpg
979
650
Suzanne
https://thebookishlibra.com/wp-content/uploads/2018/06/trimmed-Copy-of-Bookish-Logo-copy.png
Suzanne
2016-08-24 06:08:00
2016-08-24 06:08:21
Waiting on Wednesday – Spotlight on We Are Still Tornadoes