Waiting on Wednesday – Spotlight on Girl in Pieces by Kathleen Glasgow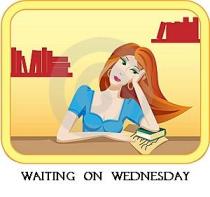 "Waiting On" Wednesday is a weekly event, hosted at Breaking the Spine, which encourages fellow bloggers to spotlight upcoming releases that we're excited about.
My "Waiting On" Wednesday selection for this week:
Girl in Pieces by Kathleen Glasgow
Publication Date: August 30, 2016
From Amazon:
For fans of Girl, Interrupted, Thirteen Reasons Why, and All the Bright Places comes a novel Nicola Yoon, author of Everything, Everything, calls "a haunting, beautiful, and necessary book that will stay with you long after you've read the last page."
Charlotte Davis is in pieces. At seventeen she's already lost more than most people do in a lifetime. But she's learned how to forget. The broken glass washes away the sorrow until there is nothing but calm. You don't have to think about your father and the river. Your best friend, who is gone forever. Or your mother, who has nothing left to give you. Every new scar hardens Charlie's heart just a little more, yet it still hurts so much. It hurts enough to not care anymore, which is sometimes what has to happen before you can find your way back from the edge.
A deeply moving portrait of a girl in a world that owes her nothing, and has taken so much, and the journey she undergoes to put herself back together. Kathleen Glasgow's debut is heartbreakingly real and unflinchingly honest. It's a story you won't be able to look away from.
Advance Praise for Girl in Pieces:
"Equal parts keen-eyed empathy, stark candor, and terrible beauty. This book is why we read stories: to experience what it's like to survive the unsurvivable; to find light in the darkest night."-Jeff Zentner, author of The Serpent King.
"Raw, visceral, and starkly beautiful, with writing that is at times transcendent in its brilliance. . . . An unforgettable story of trauma and resilience."–Kerry Kletter, author of The First Time She Drowned.
"A breathtakingly written book about pain and hard-won healing . . . I want every girl to read Girl In Pieces."-Kara Thomas, author of The Darkest Corners.
"A Girl, Interrupted for a new generation….The story of the mad girl is ultimately a story about being a girl in a mad world, how it breaks us into pieces and how we glue ourselves back together."—Melissa Febos, author of Whip Smart and Abandon Me.
"Dark, frank, and tender, Girl in Pieces keeps the reader electrified for its entire journey. You're so uncertain if Charlie will heal, so fully immersed in hoping she does."—Michelle Wildgen, author of Bread and Butter and You're Not You.
"Girl in Pieces has the breath of life; every character in it is fully alive. Charlie Davis' complexities are drawn with great understanding and subtlety."-Charles Baxter, author of National Book Award finalist The Feast of Love.
"Charlie Davis has been damaged and abused after several years of living on the streets, but she is fiercely resilient. Though it will appeal to readers of Ellen Foster, Speak, and Girl, Interrupted, Girl in Pieces is an entirely original work, compulsively readable and deeply human."-Julie Schumacher, author the New York Times bestseller Dear Committee Members.
"In Glasgow's riveting debut novel, readers are pulled close to Charlie's raw, authentic emotions as she strains to make a jagged path through her new life. Love and trust prove difficult, and Charlie's judgment is not well honed, but her will to survive is glorious."—Booklist, Starred review.
"Heartbreaking and thick with emotion,…[Girl in Pieces is] for avid fans of Jennifer Niven's All the Bright Places or Susanna Kaysen's Girl Interrupted."-SLJ.
* * * * *
I'm excited about this one because it just sounds like it's going to be such an intense read. I'm also stoked because of the advanced reviews that state it's a great book for those who are fans of All the Bright Places and Girl Interrupted, since those are two books that I absolutely loved!
I'd love to hear what upcoming book releases you're waiting on this Wednesday? Leave me your link in the comments below and I'll stop by and check out your WoW selection for this week. 🙂
https://thebookishlibra.com/wp-content/uploads/2016/07/Girl-in-Pieces-Kathleen-Glasgow.jpg
500
331
Suzanne
https://thebookishlibra.com/wp-content/uploads/2018/06/trimmed-Copy-of-Bookish-Logo-copy.png
Suzanne
2016-07-27 07:45:09
2016-08-06 09:38:08
Waiting on Wednesday – Spotlight on Girl in Pieces by Kathleen Glasgow