Top Ten Tuesday – Some of My Favorite Historical Fiction Recommendations
Top Ten Tuesday was created by The Broke and the Bookish in June of 2010 and was moved to That Artsy Reader Girl in January 2018. It was born of a love of lists, a love of books, and a desire to bring bookish friends together.  Top Ten Tuesday has been one of my favorite memes ever since I started blogging, so huge thanks to Jana for taking over the hosting duties!
This week's TTT topic is a genre freebie so I decided to focus on historical fiction, which has long been one of my favorite genres to read.  I've heard comments over the years from people saying they don't want to try historical fiction because to them, it seems like it would be boring. That or they assume that all historical fiction is about WWII.  So today I'm sharing a list of fabulous reads that are classified as historical fiction that are FAR from boring, and while several of these novels are, in fact, set during WWII, they either come at it from an unexpected perspective and/or they taught me about some aspect of the war I had never heard about before and they are often inspirational.  I highly recommend all of these reads to anyone who either thinks they don't like historical fiction or anyone who has never read historical fiction and wants to give it a try. (Summaries are taken from Goodreads).
Some of My Favorite Historical Fiction Recommendations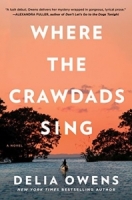 1. CODE NAME SAPPHIRE by Pam Jenoff  – A woman must rescue her cousin's family from a train bound for Auschwitz in this riveting tale of bravery and resistance.
2.  THE NIGHTINGALE by Kristin Hannah – Set in France during WWII, a gripping and emotional story of two sisters, Vianne Mauriac and Isabelle Rossignol, and their struggle to survive and to help others escape from the Nazis as they began targeting Jews, political opponents, and anyone else who got in Hitler's way.
3.  THE LILAC GIRLS by Martha Hall Kelly  – Set during WWII, this is an incredible novel of unsung women and their quest for love, happiness, and second chances. It is a story that will keep readers bonded with the characters, searching for the truth, until the final pages.  If you enjoy this book, it is actually the first in a series that follows three generations of remarkable women from the same family.  The second book goes back a generation and is set during WWI, while the final book goes back one more and is set during the Civil War.
4.  THE FOREST OF THE VANISHING STARS by Kristin Harmel – An evocative coming-of-age World War II story about a young woman who uses her knowledge of the wilderness to help Jewish refugees escape the Nazis—until a secret from her past threatens everything.
5. DAISY JONES & THE SIX by Taylor Jenkins Reid – A gripping novel about the whirlwind rise of an iconic 1970s rock group and their beautiful lead singer, revealing the mystery behind their infamous break up. Everyone knows Daisy Jones & The Six, but nobody knows the real reason why they split at the absolute height of their popularity…until now.
6. LESSONS IN CHEMISTRY by Bonnie Garmus – Set in the 1960's, this story follow Elizabeth Zott, a feminist, a chemist and a woman ahead of her time.  When a TV producer becomes fascinated by Elizabeth's unique and quirky, no-nonsense personality, he convinces her to host an afternoon cooking show geared towards housewives, and has no idea what he gets himself into because in true Elizabeth Zott fashion, she turns the show on its end. I really loved what she did with this show and found myself rooting for her every step of the way because what she creates is an environment that educates, celebrates and empowers women, reminding them of their self-worth in what is often a thankless job, that of being a homemaker and raising children.
7.  THE ROSE CODE by Kate Quinn – Set during 1940, as England prepares to fight the Nazis, three very different women answer the call to the mysterious country estate Bletchley Park, where the best minds in Britain train to break German military codes.
8.  HOMEGOING by Yaa Gyasi – Two half-sisters, Effia and Esi, are born into different villages in eighteenth-century Ghana. Effia is married off to an Englishman and lives in comfort in the palatial rooms of Cape Coast Castle. Unbeknownst to Effia, her sister, Esi, is imprisoned beneath her in the castle's dungeons, sold with thousands of others into the Gold Coast's booming slave trade, and shipped off to America, where her children and grandchildren will be raised in slavery. One thread of Homegoing follows Effia's descendants through centuries of warfare in Ghana, as the Fante and Asante nations wrestle with the slave trade and British colonization. The other thread follows Esi and her children into America. From the plantations of the South to the Civil War and the Great Migration, from the coal mines of Pratt City, Alabama, to the jazz clubs and dope houses of twentieth-century Harlem, right up through the present day, Homegoing makes history visceral, and captures, with singular and stunning immediacy, how the memory of captivity came to be inscribed in the soul of a nation.
9. WHERE THE CRAWDADS SING by Delia Owens – For years, rumors of the "Marsh Girl" haunted Barkley Cove, a quiet fishing village. Kya Clark is barefoot and wild; unfit for polite society. So in late 1969, when the popular Chase Andrews is found dead, locals immediately suspect her. But Kya is not what they say. A born naturalist with just one day of school, she takes life's lessons from the land, learning the real ways of the world from the dishonest signals of fireflies. But while she has the skills to live in solitude forever, the time comes when she yearns to be touched and loved. Drawn to two young men from town, who are each intrigued by her wild beauty, Kya opens herself to a new and startling world—until the unthinkable happens. In Where the Crawdads Sing, Owens juxtaposes an exquisite ode to the natural world against a profound coming of age story and haunting mystery. Thought-provoking, wise, and deeply moving, Owens's debut novel reminds us that we are forever shaped by the child within us, while also subject to the beautiful and violent secrets that nature keeps.
10. WHEN WE LEFT CUBA by Chanel Cleeton – The Cuban Revolution took everything from sugar heiress Beatriz Perez–her family, her people, her country. Recruited by the CIA to infiltrate Fidel Castro's inner circle and pulled into the dangerous world of espionage, Beatriz is consumed by her quest for revenge and her desire to reclaim the life she lost.  As the Cold War swells like a hurricane over the shores of the Florida Strait, Beatriz is caught between the clash of Cuban American politics and the perils of a forbidden affair with a powerful man driven by ambitions of his own. When the ever-changing tides of history threaten everything she has fought for, she must make a choice between her past and future–but the wrong move could cost Beatriz everything–not just the island she loves, but also the man who has stolen her heart…
* * * * * *
Question:  What are some of your favorite historical fiction reads?
https://thebookishlibra.com/wp-content/uploads/2018/01/TTT-Big2.png
203
500
Suzanne
https://thebookishlibra.com/wp-content/uploads/2018/06/trimmed-Copy-of-Bookish-Logo-copy.png
Suzanne
2023-02-28 05:35:32
2023-03-03 21:58:26
Top Ten Tuesday – Some of My Favorite Historical Fiction Recommendations