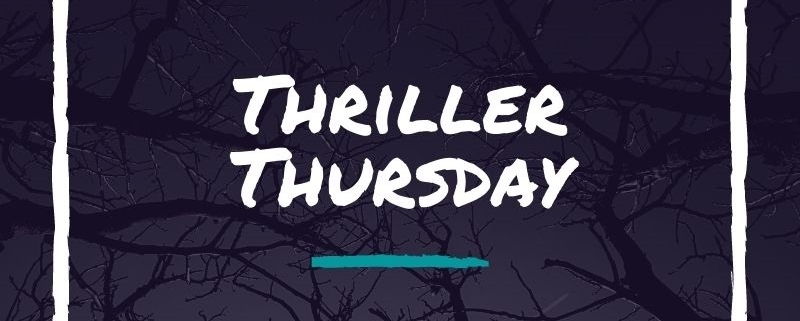 Thriller Thursday Reviews: The Minders & The Good Lie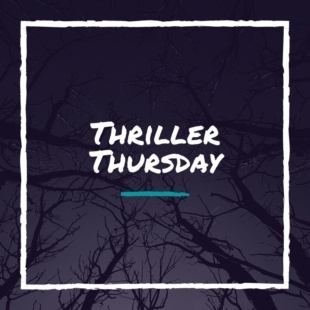 Happy Thriller Thursday everyone! Sharon here and I know the spooky season is technically over. But is it ever really over? LOL!  This week I am happy to share my thoughts on John Marrs' new thriller The Minders and A.R. Torre's new thriller The Good Lie. Both of these books came out earlier this year and I cannot believe I left them sitting on my shelf for so long before I read them. These were both amazing reads.
The Minders
Goodreads
Author: John Marrs
Publication Date: February 16, 2021
Publisher: Berkley Books
I have become such a fan of John Marrs. His books are unique and always keep me turning the pages. When I read the synopsis for The Minders I knew that John Marrs was going to deliver another book that kept me on the edge of my seat, and I am happy to report that he did just that.
The Minders is set in the UK and a group of hackers has been cyber terrorizing the world. Almost every country has been brought to its knees by a group called the Collective Hackers. In order to protect the UK's most secret information, the government has come up with a plan that would take all their information offline and turn it into a genetic code that is implanted into the minds of five individuals. These individuals are known as The Minders and they know every secret of the UK. Once selected, the Minders are given a new location and unlimited funds to start their life over. But someone has discovered who these Minders are and are hunting them down.
There is not a lot I can say about this book without spoiling everything. What I can say is that as always Marrs kept me glued to the pages as the tension and suspense mounted as the book progressed. He also created characters that I grew attached to and worried for their wellbeing.
The book is told from the POV of the five Minders: Flick, Charlie, Bruno, Sinead, and Emilia. Marrs did a great job of bringing these characters to life and making them jump off the pages. I really enjoyed getting to know them and learning their back stories as well as how they were living their lives as Minders. Some were having a much easier time than others and I was very invested in how they were all dealing with everything that was going on.
While I liked all of the characters, Flick was my favorite. She has closed herself off from her family and friends after she found out that her DNA Match was a serial killer. She became a recluse who would not leave her house unless it was necessary. So, when given the chance to start her life over again she jumped at it.  I really enjoyed watching Flick come out of the shell she put herself into. Watching her interact with people and actually make friends brought a smile to my face. I really was hoping that she would make it through this and be able to be happy.
We find out early in the book who is hunting the Minders, but in no way did that take away from the suspense. While we may know who is doing the hunting and the reason why, there is a nice twist that takes place that throws the reason why right out the window. And even though I kind of suspected the twist, I was still blown away by it.
The Minders is a tension filled book that kept me on the edge of my seat until the very end.  While this book can be read as a standalone there are references to two other Marrs' books, The One and The Passengers. Marrs did a great job of explaining these references, so I don't think it takes anything away if you have not read them, but I highly recommend them as well as The Minders.  4 ½ stars
The Good Lie
Goodreads
Author: A.R. Torre
Publication Date: July 20, 2021
Publisher: Thomas & Mercer
When I read the synopsis for A.R. Torre's new book, The Good Lie, and it stated that a defensive attorney was representing the man accused of killing his son, I had to read it. I had so many questions. Why would he do that? Does he have an alterative motive? Is this man really innocent? Torre give us the answers to those questions and so many more in this addictive read.
There is a serial killer in California known as the Bloody Heart Killer. He targets seventeen year old boys from well-to-do families. He kidnaps them, holds and tortures them for two months, then kills them and dumps their bodies, leaving a heart carved into their chest. He has had six victims and is currently holding his seventh. Scott Harden is the seventh victim, but he somehow escapes and names high school teacher, Randall Thompson, as his abductor.
Robert Kavin is a defense attorney whose son was the Bloody Heart Killer's six victim. He is still grieving for his son, but when Randall is arrested, Robert steps in to represent him, sure that he is innocent. To help prove that Randall is innocent, Robert hires psychiatrist Gwen Moore. Gwen specializes in treating people with murderous tendencies. Robert wants Gwen to create a profile of the killer and prove Randall is innocent.
I loved how all the characters in this book were flawed. Gwen has made a few mistakes with her patients, one that resulted in a murder/suicide. Robert picked Gwen up in a bar and they spent the night together and then started working on the case together. Talk about conflict of interest. LOL! They are also both hiding things from each other. I really did not trust Robert and could not wait to find out why he believed that Randall was not the Bloody Heart Killer. Scott was another character that I did not trust. Right from the get-go he gave off a suspicious vibe. He was happy and excited to go on television and talk about his ordeal and how he escaped, but when it came to answering questions from the police, he all of a sudden got quiet and couldn't remember much. Yup, red flags went up for me because of that.
This book has so many layers to it that I had no idea what was going to be the outcome and I loved that about it. There were quite a few minor characters that could also have been the killer, so I was all over the place on who I thought was the Bloody Heart Killer. I did have the killer picked at one point, but then changed my mind. LOL!
The Good Lie was a fast paced read.  Though it was not an edge of my seat read, it was full of suspense and twists and turns that I devoured it in three days. Be forewarned though, it does get a bit graphic when describing the murders.  4 Stars
https://thebookishlibra.com/wp-content/uploads/2021/01/Thriller-Thursday.jpg
800
800
Sharon
https://thebookishlibra.com/wp-content/uploads/2018/06/trimmed-Copy-of-Bookish-Logo-copy.png
Sharon
2021-11-04 05:45:30
2021-11-03 19:18:44
Thriller Thursday Reviews: The Minders & The Good Lie