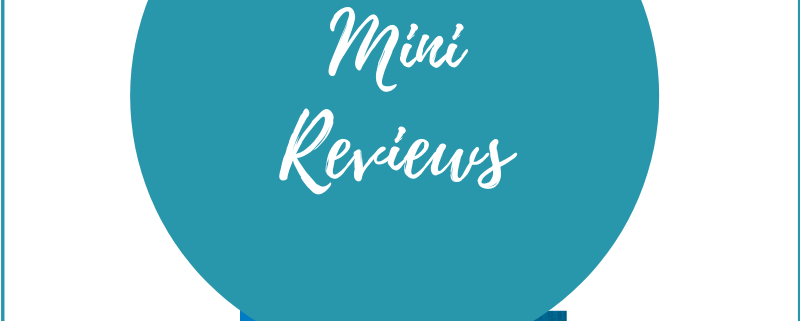 Reviews: THE HEIR AFFAIR & NOT LIKE THE MOVIES
I hope everyone who was celebrating this weekend had a safe and fun 4th of July holiday.  I spent most of my holiday weekend reading so today I'm sharing reviews for a couple of fun contemporary reads that are coming out this week.  The Heir Affair and Not Like the Movies are the perfect reads to escape into this summer.
The Heir Affair (Royal We, #2)
Goodreads
Author: Heather Cocks & Jessica Morgan
Publication Date: July 7, 2020
Publisher:  Grand Central Publishing
FTC Disclosure: I received a complimentary copy of this book from Netgalley.  All opinions are my own.
If you enjoy books about royalty or have ever fancied yourself marrying the future King of England, The Royal We series by Heather Cocks and Jessica Morgan needs to be on your must read list.  The Royal We, the first book in the series, follows American college student Rebecca Porter (Bex) and Prince Nicholas (Nick), the future King of Great Britain as they meet, fall in love, and navigate the many obstacles that stand in the way of Bex becoming a member of the Royal Family, while the newest novel in the series, The Heir Affair, picks up with Nick and Bex as a newly married couple starting out their lives together.
While I thoroughly enjoyed both of these books, what I really loved about The Heir Affair is that it really takes a deep dive into Nick and Bex's relationship.  Some very dramatic events from the first book have really shaken them.  They need time to heal and regroup, and then they also need to work to try to reconcile with Nick's brother, Freddie, as well as mend their reputations with respect to the people of Great Britain.  The authors do a wonderful job of making Bex and Nick's relationship easy to relate to.  Even though they are royalty and many of their issues and challenges are royal problems that most of us can only imagine in our wildest dreams, many of the other challenges they face are normal, everyday couple issues.
Of course there are still plenty of humorous moments sprinkled throughout the book, particularly with respect to Bex's relationship with the Queen and with Bex and Nick's circle of friends from college who are always entertaining.  As much as Bex and Nick's journey through married life and, in particular, their strained relationship with Freddie, tugged at my heartstrings, the humorous moments really balanced things out, as did some of the long-buried, juicy royal secrets that come to light and shake things up for everyone.
As much as I enjoyed The Royal We, I couldn't have asked for a better sequel in The Heir Affair. Overall, a very satisfying read. 4 STARS
Not Like the Movies (Waiting for Tom Hanks, #2)
Goodreads
Author: Kerry Winfrey
Publication Date: July 7, 2020
Publisher:  Berkley Books
FTC Disclosure: I received a complimentary copy of this book from Netgalley.  All opinions are my own.
I went into Kerry Winfrey's new novel, Not Like the Movies, hoping for a bit of light rom-com goodness, but I have to say that I fully underestimated this book because Not Like the Movies has turned out to be one of my favorite reads of the summer so far.  While yes, it has plenty of that rom-com goodness I was looking for, it also has so much more.
Chloe Sanderson is the protagonist of the story and I adored her and just found her so relatable. Chloe has a big heart, always going out of her way to do nice things for others.  She also has a lot on her plate, working as a waitress and baker at Nick's Café, going to school to finish her business degree, and, most importantly, caring for her aging father who has Alzheimer's.  Chloe's life is further complicated when her best friend Annie, an up and coming filmmaker, writes a rom-com screenplay inspired by Chloe's life and her romance with her boss, Nick.  There's just one problem…Chloe and Nick are not in a relationship and never have been.
When Annie's screenplay is actually picked up by a major studio, Chloe's fictionalized life is suddenly everywhere and everyone thinks she and Nick are together. Awkward!  Things become even more awkward as Chloe starts to consider the possibility of dating her boss. She doesn't have time for it with everything else on her plate and doesn't even know if she believes in love, but Nick is kind of irresistible in a sexy, grumpy yet super sweet Luke Danes from Gilmore Girls kind of way. I loved Nick and Chloe's chemistry and immediately became fully invested in the "Will they or won't they?" pull of the story.
As much as I adored the rom-com aspect of Nick and Chloe's evolving relationship, what really took Not Like the Movies to the next level for me was Chloe's journey as she tries to balance everything she has going on in her life.  It's an emotional one for her because she's always so worried about caring for others, especially her Dad, and leaves her own self-care out of the equation.  Even though the journey is a struggle for her, I loved watching Chloe grow as a person, and I especially enjoyed watching her assert herself when it comes to her brother, who has conveniently stayed away and not pulled his weight when it comes to matters of their family.
There's just so much to love about Not Like the Movies. I flew through it in a couple of sittings and even though I was completely satisfied with the ending, I was actually still just a little sad just because I wasn't ready to say goodbye to Chloe and Nick yet.  If you're in the mood for a story that features romance, family drama, and friendship, this is your book.  Oh and there's pie too!  Lots of pie!  4.5 STARS
https://thebookishlibra.com/wp-content/uploads/2020/07/July-ARCs.png
800
800
Suzanne
https://thebookishlibra.com/wp-content/uploads/2018/06/trimmed-Copy-of-Bookish-Logo-copy.png
Suzanne
2020-07-06 05:45:54
2020-07-05 22:13:01
Reviews: THE HEIR AFFAIR & NOT LIKE THE MOVIES