It's New to Me – Favorite Authors I Read for the First Time in 2019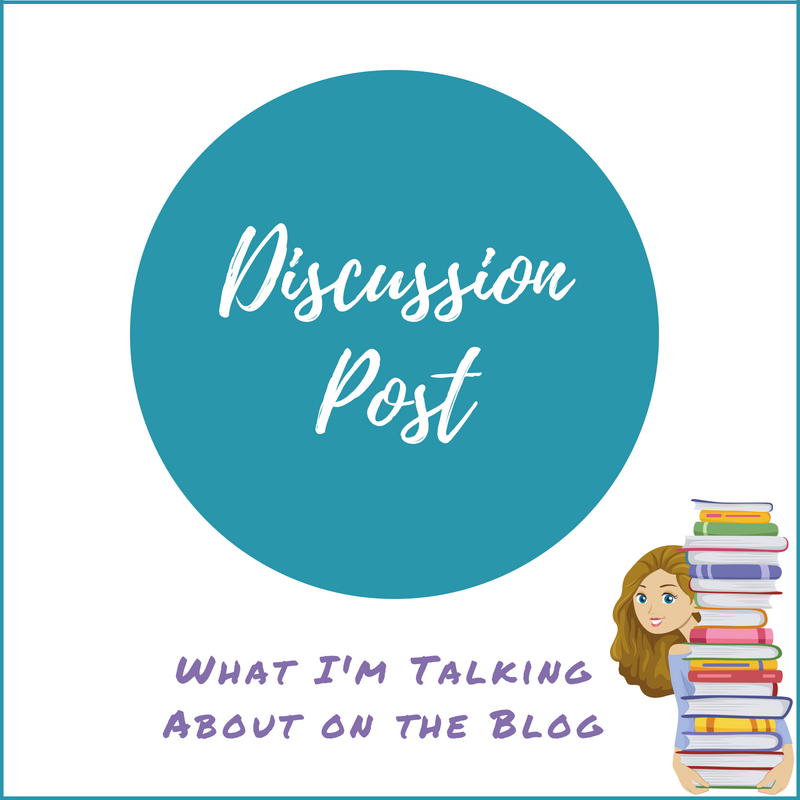 Today's post is inspired by the wonderful Angela at Musings of a Literary Wanderer who, earlier this week, shared a list of authors she finally read for the first time in 2019.  As I read through her list, I thought it would be fun to look back over my own reading year and see what authors I read for the first time and share my favorites.  I had actually made a list of authors I wanted to try for the first time in 2019 and while I didn't get to them all, I did get to quite a few and I'm happy to say that I enjoyed them all immensely.  Below are some of my favorites.
1. NEAL SHUSTERMAN
When my son came home from school telling me that I just had to read Scythe, I decided to make trying Neal Shusterman's books a priority this year.  My son rarely ever gets excited over books that he's reading so I knew there had to be something special about this Arc of a Scythe series. And my hunch about this series was right. I loved Shusterman's characters and his incredible world building. I was also intrigued by the unique premise about a world that has become so advanced that people no longer die.  The idea of these scythes who are chosen and then trained to kill enough people each year to keep the population under control fascinated and creeped me out at the same time, especially the politics of it all and the consequences of abusing one's power.  I was also equally fascinated and a little creeped out by the whole concept of the Thunderhead. It reminded me a bit of the A.I. AIDAN from The Illuminae Files.  I enjoyed Scythe so much that I immediately picked up Thunderhead, the second book in the series, and devoured that one as well, and then picked up a copy of The Toll, the third book, which just came out a couple of weeks ago.  Those who know me know I'm the slowest series reader on the planet, so it's a big deal for me to have actually read this one as quickly as I did.  Since my son is the one who turned me on to this author and series, I'm letting him read The Toll first, but as soon as he is finished, I'll be diving in that one as well.
2. SUSAN MEISSNER
I actually just finished As Bright As Heaven right before I sat down to draft this post and the book was so incredible that I just had to add Susan Meissner to my list of new favorites.  What drew me to this book was that it's historical fiction that is set around World War I and that focuses on the Spanish Flu epidemic that killed so many thousands of people both in the U.S. and globally.  I thought Meissner did an incredible job of exploring a topic that I didn't know much about and I loved that she showed us the story from the unique perspective of a family who happens to work in a mortuary.  We see the fallout from the Spanish Flu from their eyes as it impacts the city of Philadelphia where they live and how it impacts each of them personally and then we follow them in the years after. The story Meissner tells is one of great heartbreak but also one of great resilience.  I shed more than a few tears while reading this, both of sadness and of joy.  I'm really looking forward to reading more of Meissner's historical fiction novels in 2020.
3. FIONA DAVIS
Fiona Davis is another author I read for the first time in 2019.  I love historical fiction and I also love Manhattan, so when I learned that Davis loves to write historical fiction that features iconic New York City locations, I knew I just had to try one of her books.  The Chelsea Girls was my first read from Davis and I immediately fell in love with her beautiful storytelling and her complex characters.  You can read my 4.5 star review of The Chelsea Girls here, but suffice it to say, I enjoyed it so much that I've already picked up a copy of The Dollhouse, another of Davis' popular novels.
4. LISA JEWELL
I've been hearing great things about Lisa Jewell's thrillers and have added several of them to my TBR over the years. It took me until 2019 though to finally actually read one.  Man, am I hooked though!  The Family Upstairs had everything in it that I love in a good thriller – a compelling mystery, tons of suspense and twists and turns, as well as a healthy dose of complicated characters and haunting family secrets.  You can read my 4-star review of The Family Upstairs here, but all you really need to know is that Lisa Jewell is definitely going on my go-to list of authors for when I'm in the mood to read a riveting thriller.  Ruth Ware has been a favorite of mine for a while now, but she's got some serious competition from Jewell.
5. ANNETTE MARIE
I honestly didn't read nearly as much fantasy this year as I usually do.  I hit a major fantasy slump and just tended to shy away from it after a few meh reads.  I had promised myself that I would try an Annette Marie book this year though so a few weeks ago, I finally gave in and picked up the first book in her Red Winter series.  I'm really glad I did too because Red Winter turned out to be a slump busting novel on every level.  I loved Annette Marie's storytelling, her exquisite Japanese inspired world building and folklore, and all of the unique magical creatures that are encountered throughout the story.  The characters really drew me in as well. Emi, the protagonist, is a young woman who is meant to sacrifice her mortal body so that it can serve as host to a goddess.  As the day of sacrifice fast approaches, Emi starts to have doubts as to whether or not she really wants to go through with it.  I found this internal struggle to be very compelling and realistically portrayed.  I mean, really. Who wouldn't question whether or not they wanted to die so that someone else can inhabit their body?  I also found Spiro, the kitsune who may be able to help Emi escape her fate, to be an especially fascinating character.  He has magic and can shapeshift from a human-like form into that of a fox.  It becomes clear as the story progresses that Spiro is not exactly what he seems, which has Emi (and me as well) determined to find out more about him and what he appears to be hiding. And not only is the story itself riveting and filled with these fantastic characters, it's also filled with beautiful artwork that really complements the story and helps bring everything into an even more vivid focus.  I enjoyed Red Winter so much that I immediately purchased the other books in the series so that I can dive even further in to the world of Red Winter.
Question:  So what about you?  Did you read any new-to-you authors this year?  If so, who were your favorites?
https://thebookishlibra.com/wp-content/uploads/2018/07/Discussion-Post.png
800
800
Suzanne
https://thebookishlibra.com/wp-content/uploads/2018/06/trimmed-Copy-of-Bookish-Logo-copy.png
Suzanne
2019-12-13 05:45:24
2019-12-12 21:08:15
It's New to Me – Favorite Authors I Read for the First Time in 2019