Discussion Post: Books Guaranteed to Pull Me Out of a Reading Slump
It has happened to us all at some point.  One minute you're on a roll, reading one incredible book after another, and then boom, it hits…the dreaded reading slump.  As soon as the slump hits, you try book after book from your TBR pile, but nothing seems to satisfy and instead of being the wonderful hobby that you love so much, reading suddenly becomes a chore.
I've been fairly lucky on this front and (knock on wood!) have only fallen into a reading slump a few times in my life so far and most of those were in college when I was required to read a lot of books for my English major that didn't necessarily appeal to me.  But man, when those slumps do hit, they just make me so depressed.  Seriously, is there anything worse for a book lover than to suddenly not enjoy reading anymore?
Usually switching to a different genre for a while is enough to help me bust through my slumps, which is how I've developed such eclectic tastes in books over the years, but every once in a while, changing genres is not enough.  Sometimes I just have to set aside my entire TBR pile and go back and revisit some cherished old favorites that always remind me why I fell in love with reading in the first place and give me the kick in the pants I need to get back on track with my reading.  
So what are my go-to slump busting reads?
CHILDHOOD FAVORITES
There's nothing like taking a moment to go back and rediscover those favorite characters and settings from my childhood.  I'm a huge fan of doing this, especially now that my son is old enough to read my childhood favorites.  I've been trying to instill a love of reading in him so it has been wonderful for us to read and enjoy my childhood favorites together. He gets to discover these wonderful characters for the first time and I get to take a stroll down memory lane.
BOOKS THAT RESONATE
These are books that no matter how many years have passed since I first read them, I still think about them.  They taught me lessons that have stuck with me to this day and they are books that are guaranteed to make me think.  These are books that I remain passionate about no matter how many times I re-read them.
BOOKS THAT MAKE ME CRY
I don't know about other readers, but sometimes I think my reading slumps are caused by other things that are going on in my life at the time.  It's not necessarily the books I'm reading, it's just me.  Whether it's work stress, family drama, or whatever, just something gets all bottled up inside and when that happens, I feel like I need an emotional release and so I will reach for a book that I know will give me that good cry.
BOOKS THAT MAKE ME LAUGH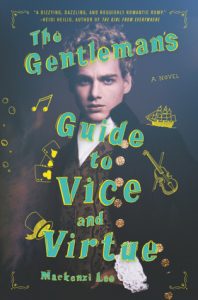 On a similar note, maybe a good cry isn't what I need. Maybe it's a good laugh.  I don't read a lot of funny books so this can sometimes be a challenge, but there are a few silly books out there that I love to pull out when I need some laughs.  I know Pride and Prejudice is technically more of a romance than anything else, but the banter between Elizabeth Bennett and Mr. Darcy, not to mention the silly antics of Mrs. Bennett, is always good for a laugh.  And I've all but abandoned the Stephanie Plum series for now, as I mentioned in this week's Top Ten Tuesday post, but let me tell you, if I hit another major reading slump, I wouldn't hesitate to grab a book or two from that series.  If the misadventures of Grandma Mazur and Lula don't bust a reading slump, nothing will, lol.
HARRY POTTER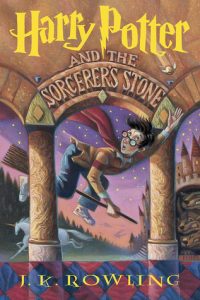 Yes, this series is in a category all by itself.  I didn't read it until I was an adult so I can't consider it a childhood favorite. But in a lot of ways, it covers all of the other topics above and then some.  There's just something about picking up one of these books that feels like coming home. Whenever I read them, I not only fall in love with the characters and the story all over again, but I also think about how many other readers this series has captivated over the years.  This is the series that made so many people fall in love with reading, and I get caught up in that spell and all is right with the world again (at least as far as my love of reading anyway, lol).
So, what about you?  What kind of books do you turn to when you're trying to pull yourself out of a reading slump?
https://thebookishlibra.com/wp-content/uploads/2018/01/discussion-posts-copy.png
726
795
Suzanne
https://thebookishlibra.com/wp-content/uploads/2018/06/trimmed-Copy-of-Bookish-Logo-copy.png
Suzanne
2018-02-22 06:37:34
2018-02-22 07:30:39
Discussion Post: Books Guaranteed to Pull Me Out of a Reading Slump