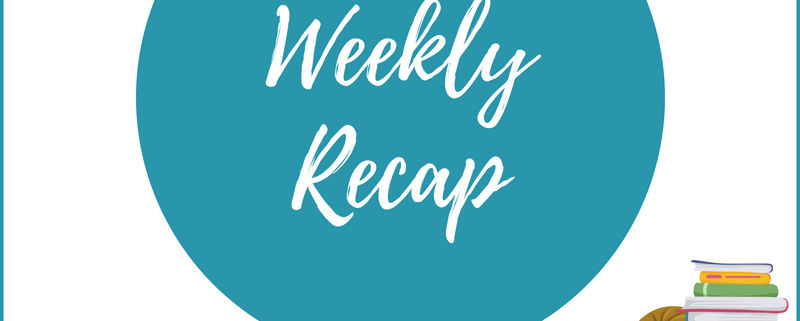 Weekly Recap #127: Week of 10/20 – 10/26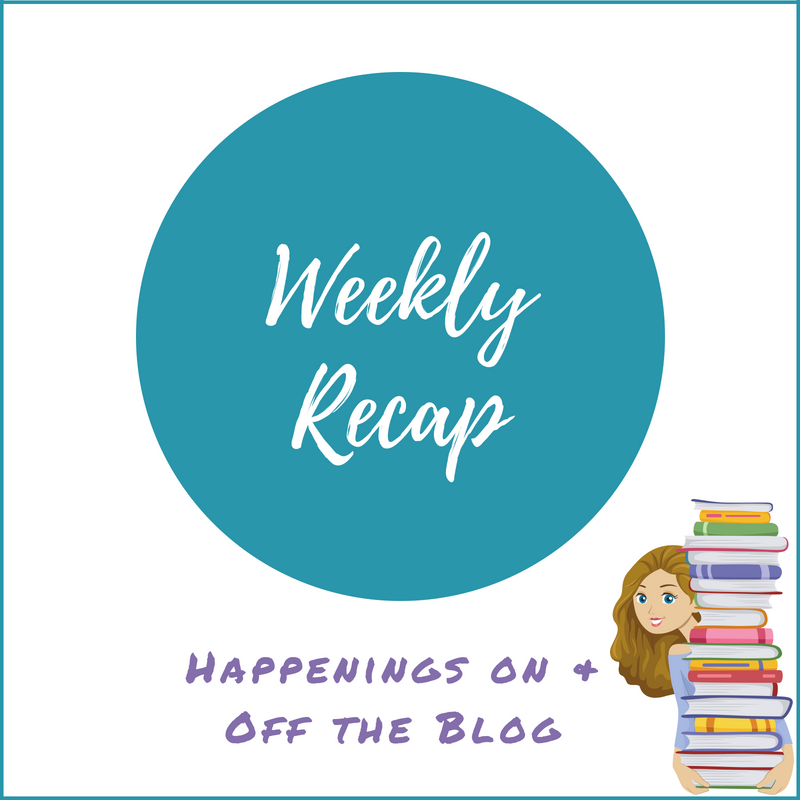 It's time for another weekly recap post of all things happening on and off the blog. This week I'll be linking to the Sunday Post, which is hosted by Caffeinated Book Reviewer and to Stacking the Shelves, which is hosted by Tynga's Reviews.
First, I just want to say a big thanks to everyone who wished me a Happy Birthday. I took the day off from work and just had a quiet day filled with "me time," which I think was exactly what I needed after the busy schedule I've had for so long.  So far I've only purchased one book with the gift cards my friends and family sent me, Ninth House by Leigh Bardugo, but I'm sure more will follow shortly.
The rest of the week was back to business as usual as my son prepared to play his first game with his new travel team.  That took place yesterday and unfortunately they didn't win, but it was still a great game.  My son is still getting used to playing with this new group of kids, but he still played pretty well overall and he had fun, which is the most important thing.
On the reading front, it was a mixed bag for me. I ended up DNFing Life and Limb by Jennifer Roberson because it took me 4 days to get to the 8% mark. I just couldn't get into the story at all. I'm having similar mixed results with Sisters of Shadow and Light, although I have managed to make it to the 40% mark.  My best read so far has been a backlist book, Slightly South of Simple by Kristy Woodson Harvey, which was just a delightful read about sisters and family.  I also started reading Scythe based on a recommendation from my son.  He hasn't been reading much lately, so I decided a recommendation from him was important enough to reshuffle my TBR.  I'm hoping that it will be a bonding moment and that it will encourage him to get back into reading a bit.
Anyway, I think that's pretty much it for me.  Have a great week, everyone!
WHAT I POSTED LAST WEEK
WHAT I'M READING THIS WEEK
 UPCOMING REVIEWS
 STACKING THE SHELVES
TOTALLY RANDOM
https://thebookishlibra.com/wp-content/uploads/2018/06/Weekly-Recap-Post.png
800
800
Suzanne
https://thebookishlibra.com/wp-content/uploads/2018/06/trimmed-Copy-of-Bookish-Logo-copy.png
Suzanne
2019-10-27 08:48:55
2019-10-27 08:48:55
Weekly Recap #127: Week of 10/20 – 10/26