Weekly Recap #10: Week of 7/16 – 7/22
Hey everyone!  It's time for another weekly recap post of all things happening on and off the blog. This week I'll be linking to the Sunday Post, which is hosted by Caffeinated Book Reviewer and to Stacking the Shelves, which is hosted by Tynga's Reviews.
This past week was our hottest week of the summer thus far, so needless to say, this bookworm stayed inside all week because I don't do 100+ degree temperatures.  Because I was stuck inside all week, I did manage to get three books read, two of which were for my Summer TBR Wipeout challenge so now I'm making pretty good progress on that.  Where I didn't do so well this week though was writing reviews.  I actually only posted one last week and have 5 I need to sit down and write.  I'm struggling with a couple of them because even though I loved the books, I'm having a hard time putting into words exactly what it was I loved about them.  Do you ever  experience that?  Anyway, I hope to get a few written today to get back on track.
What else happened this week?  Oh, I FINALLY got to go see Wonder Woman in the theater. OMG, such an incredibly badass movie.  I loved everything about it.  Gal Gadot was perfect for the role, and I was especially blown away by all of the Amazon warrior training scenes at the beginning of the movie.  I loved the movie so much that if I could have, I would have stayed and watched it all over again.  Can't wait to get that one on DVD and I highly recommend it if you haven't already seen it!
Well, that's pretty much it for me.  Have a great week, everyone!
WHAT I POSTED LAST WEEK
WHAT I'M READING THIS WEEK
UPCOMING REVIEWS
STACKING THE SHELVES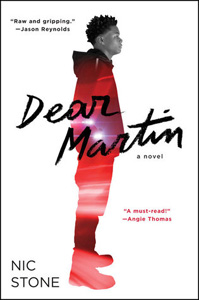 TOTALLY RANDOM
https://thebookishlibra.com/wp-content/uploads/2017/05/weekly-recap.jpg
1200
800
Suzanne
https://thebookishlibra.com/wp-content/uploads/2018/06/trimmed-Copy-of-Bookish-Logo-copy.png
Suzanne
2017-07-23 09:51:51
2017-07-23 09:52:34
Weekly Recap #10: Week of 7/16 – 7/22