Waiting on Wednesday – Spotlight on SAINTS AND MISFITS by S.K. Ali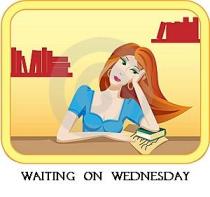 "Waiting On" Wednesday is a weekly event, hosted at Breaking the Spine, which encourages fellow bloggers to spotlight upcoming releases that we're excited about.
My "Waiting On" Wednesday selection for this week is Saints and Misfits by S.K. Ali.  This book first caught my eye when I saw that it had been awarded a Kirkus Star, which is awarded to books of exceptional merit.  Reading the description and especially the advance praise convinced me that this is a book I really need to read.  I think it has the potential to be a best of 2017 read.
Saints and Misfits by S.K. Ali
Publication Date:  June 13, 2017
From Goodreads:
Saints and Misfits is an unforgettable debut novel that feels like a modern day My So-Called Life…starring a Muslim teen.
How much can you tell about a person just by looking at them?
Janna Yusuf knows a lot of people can't figure out what to make of her…an Arab Indian-American hijabi teenager who is a Flannery O'Connor obsessed book nerd, aspiring photographer, and sometime graphic novelist is not exactly easy to put into a box.
And Janna suddenly finds herself caring what people think. Or at least what a certain boy named Jeremy thinks. Not that she would ever date him—Muslim girls don't date. Or they shouldn't date. Or won't? Janna is still working all this out.
While her heart might be leading her in one direction, her mind is spinning in others. She is trying to decide what kind of person she wants to be, and what it means to be a saint, a misfit, or a monster. Except she knows a monster…one who happens to be parading around as a saint…Will she be the one to call him out on it? What will people in her tightknit Muslim community think of her then?
Advance Praise for Saints and Misfits
"Set in a multicultural Muslim family, this book is long overdue, a delight for readers who will recognize the culture and essential for those unfamiliar with Muslim experiences…readers will be glad to make space in their hearts—and bookshelves—for Janna Yusuf."  Kirkus, starred review
"An amazing, heartfelt, gorgeously written, deeply meaningful book…there was so much wisdom in it, so much truth, so much heart. I want to hug it to myself."  Ausma Zehanat Khan, Author of The Unquiet Dead, Language of Secrets, Among the Ruins and The Bloodprint
"SAINTS AND MISFITS is a beating heart inside a book…[It] takes us on a powerful journey as we watch our heroine find her place in her community and find herself in the process."  Aisha Saeed, Author of Written in the Stars
* * * * *
I'd love to hear what upcoming book releases you're waiting on this Wednesday? Leave me your link in the comments below and I'll stop by and check out your WoW selection for this week. 🙂
https://thebookishlibra.com/wp-content/uploads/2017/05/saints-and-misfits.jpg
1200
794
Suzanne
https://thebookishlibra.com/wp-content/uploads/2018/06/trimmed-Copy-of-Bookish-Logo-copy.png
Suzanne
2017-05-03 06:38:00
2017-05-03 06:38:41
Waiting on Wednesday – Spotlight on SAINTS AND MISFITS by S.K. Ali